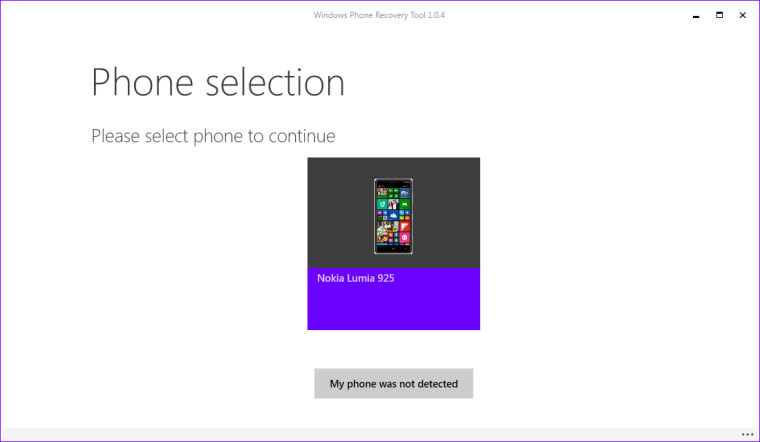 Over the past couple of weeks, since Windows 10 Mobile Technical Preview build 10080 became available to a wider range of devices including the HTC One M8 for Windows, the Recovery Tool has received constant updates. The most recent one was late last week.
Previously called the Lumia Recovery Tool, it recently was updated to support non Lumia devices and since then, due mainly to feedback from frustrated users, the tool has been updated from 2.0.3 to 2.1.0 to address several scenarios where a phone got 'bricked' after attempting a recovery from Windows 10 Mobile back to 8.1.
Microsoft replied to a support topic detailing one of the most recent updates from Friday, stating that it fixed two scenarios where a Lumia device could not recover back to Windows Phone 8.1
Our investigation has helped us understand the conditions in which the error could occur. We found two potential causes for this state with the most common being addressable with a software patch which we've released today.

With today's update, we've added support for recovering most devices already in this state. It's important to note that this update applies to Lumia devices only and will not address phones that may be experiencing hardware related issues.
You can grab the updated Recovery tool here, which, as shown above, includes numerous bug fixes specific to Lumia phones. And for those wondering when we might get a less buggy Windows 10 Mobile build to play with anytime soon, it will most likely not be today, or in fact this week, as Gabe Aul, head of the Windows Insider program tweeted that there is "no news to share yet" on this.
Thanks for the tip floopydoodle!