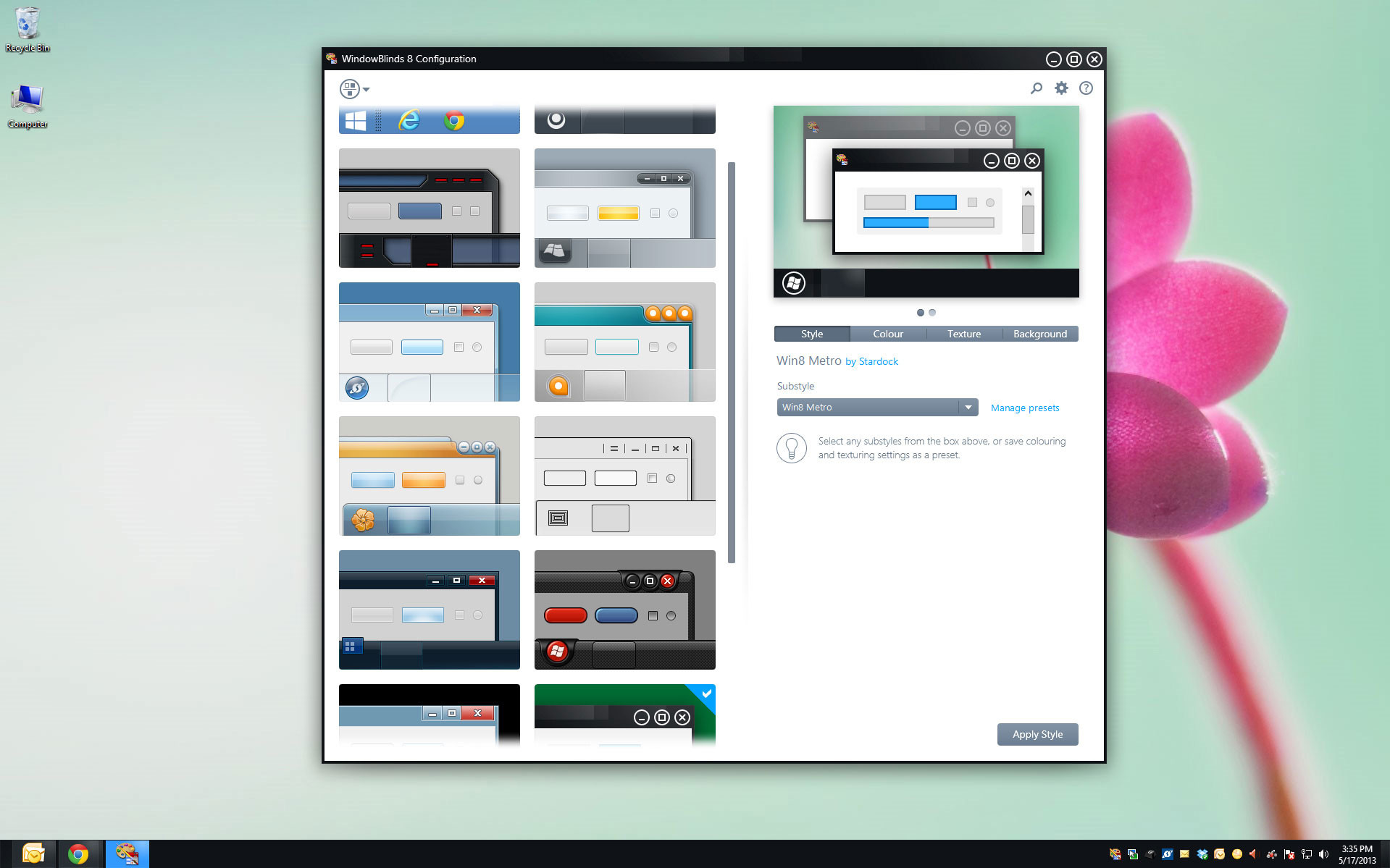 WindowBlinds is a software utility that allows you to completely change the look and feel of Microsoft Windows. It works by applying new visual styles, also called skins, across the entire user interface (i.e. start menu, window frames, title bars, menus, buttons, taskbar, scroll bars, ...) of the operating system. As a result, you gain complete control over the way Windows looks. Select from the many skins included with WindowBlinds or choose from thousands of skins available for download at WinCustomize.com.
Features:
Apply skins to your desktop
Add backgrounds, textures and colors to skins
Customize title bars and buttons
Choose your own skin fonts
Choose from thousands of FREE skins at WinCustomize.com
Windows 10/8/7 support
And more!
WindowBlinds 10.82 changelog:
For some skins, the time was not painting correctly or not showing at all
For some media apps (Windows Media Player for example), the controls were being clipped on taskbar hover preview
Disclaimer: Neowin's relationship to Stardock.
Download: WindowBlinds 10.82 | 54.3 MB (30-day trial - $9.99 to buy)
View: WindowBlinds Home page
Get alerted to all of our Software updates on Twitter at @NeowinSoftware