Want to get ahead in the workplace? Take control of your career today. Claim your own complimentary copy (worth $20) for free today, before the offer expires tomorrow!
What's it about?
Learn new skills and increase your visibility as a leader in your company with the help of this practical, hands-on guide to professional development. You'll find new techniques for being a better leader, tips for writing better emails, rules for running more effective meetings, and much more. Plus, you'll discover how to give presentations that will keep your audience engaged and learn to be a more mindful person.
Combined from seven of the best For Dummies books on career development topics, this resource is your one-stop guide to taking control of your career and improving your professional life:
Become a better leader
Manage your time wisely
Write effective business communications
Manage projects more effectively
Success is an individual responsibility—so put your professional future in your own hands with this resource!
This time-limited offer expires tomorrow, June 19.
How to get it
Please ensure you read the terms and conditions to download this free eBook. Complete and verifiable information is required in order to receive this free offer. If you have previously made use of these free offers, you will not need to re-register. While supplies last!
> Get the "Career Development All-in-One For Dummies" eBook (worth $20) - for free
Offered by Wiley, view their other free resources.
---
Not for you?
That's OK, there are other free eBooks on offer you can check out here, but be aware that these are all time-limited offers. If you are uncomfortable sharing your details with a third-party sponsor, we understand.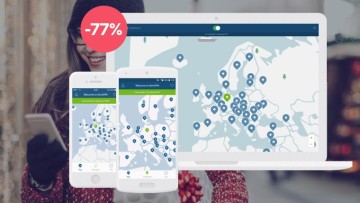 Or via our preferred partner, you can Save 77% off a 3-year subscription to NordVPN. Get it for the equivalent of just $2.75 a month!
How can I disable these posts? Click here.
---
Disclosure: A valid email address is required to fulfill your request. Complete and verifiable information is required in order to receive this offer. By submitting a request, your information is subject to TradePub.coms Privacy Policy.