Today's highlighted deal comes via our Online Courses section of the Neowin Deals store, where you can grab this Price Dropped 2022 Professional Podcast Masterclass Bundle. Start your own digital audio empire with 24 hours of content on podcast fundamentals! Taught by top-selling instructors including Phil Ebiner, Benjamin Wilson, and more.
This deal consists of the following courses:
Grow an Audience with Podcasts
Create High-Quality & Highly Valuable Podcasts Through an Hour of Basic Content About Podcasting
Audacity: A Beginners Guide to Record & Edit Voice Overs
Get Up & Running with Audacity's Main Functions, Interface, & Benefits for Audio Recording and Editing
Podcast: A Beginners Guide to Podcasting
Everything You Need in One Place to Start Your Podcast Today!
The Podcast Masterclass 2022
Get Your Podcast Off the Ground with Expert Tips on Getting Set up, Editing & More
Podcasting Crash Course: Start a Podcast in Less Than 5 Minutes
From Content Creation to Monetizing — Learn Every Basic Thing You Need to Kickstart Your Podcast Right Now!
Podcasting 101: How To Interview Your Heroes Online
Get Your Podcast Platform Established by Reaching Out to Well-Known Influencers
How to Start Your Own Podcast & Monetize Your Content
Leverage the Next Big Trend While There's Still a Ridiculous Opportunity for New Audio Creators
Mind Mapping for SMART Speaking: Podcast & Speech Prep, Rehearsal, and Delivery
Ditch the Notecards & Deliver Smarter, Focused Speeches
Start Your Own Podcast
Everything You Need to Know About Podcasting

Online Course Creation Masterclass
Learn How You Can Build a Successful Business Selling Online Course
Here's the deal:
This 2022 Professional Podcast Masterclass Bundle normally costs $2,000 but it can be yours for just $25 $20 for a limited time, that's a saving of $1,180 off! For full descriptions, terms, and instructor info please click the link below.
---
Not for you?
That's OK, there are other deals on offer you can check out here or the below offer.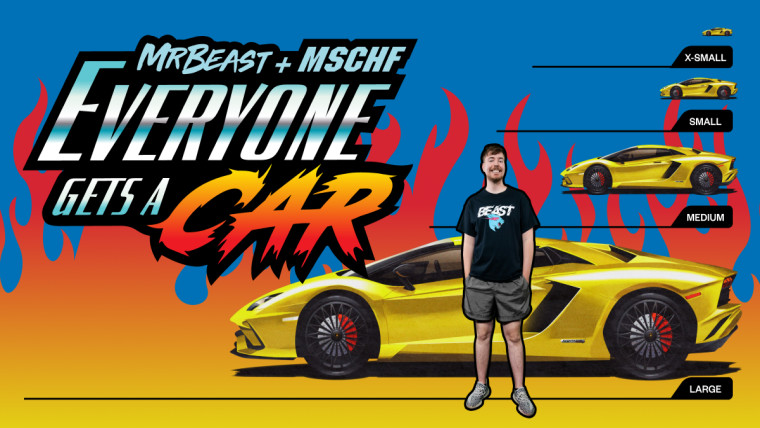 EVERYONE GETS A LAMBO… BUT WHAT SIZE LAMBO? The Catch is You Won't Know if You'll Receive a 1/64 Diecast, Remote Controlled, Ride'On, or the Full-Sized Lambo
Get MrBeast + MSCHF Everyone Gets A Car for $35 (3- and 5-pack offers also available)
Neowin Deals · Free eBooks · Neowin Store
Disclosure: This is a StackCommerce deal or giveaway in partnership with Neowin; an account at StackCommerce is required to participate in any deals or giveaways. For a full description of StackCommerce's privacy guidelines, go here. Neowin benefits from shared revenue of each sale made through our branded deals site, and it all goes toward the running costs.