This morning, Sony announced a new beta software update for its PlayStation 5 game console. Among some of the new features, the beta adds support for expanding the PS5's storage to include M.2 SSDs with 8TB of space, up from the previous limit of 4TB.
You can bet that more solid-state drive manufacturers will be trying to release 8TB internal SSDs so that the over 40 million PS5 owners can use them. Right now, we found some of them that are either at or near their lowest prices on Amazon. Keep in mind that they're SSDs so need an additional heatsink to work with the PS5.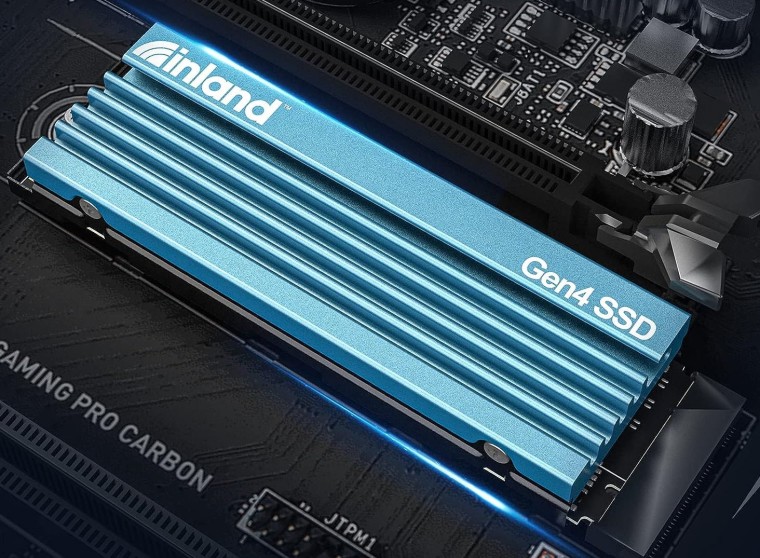 The Inland 8TB internal SSD currently is on sale at Amazon for an all-time price low of $859.99. The Gen4 model has read speeds of up to 7,000 MB/s and write speeds of up to 5,800 MB/s. It has a thick aluminum heatsink and a six-year limited warranty.
The 8TB Corsair MP600 Pro XT SSD currently is discounted by 15 percent on Amazon US to $969.99, down from its normal $1,189.99 price. Amazon UK is selling it for £869.99, down from the normal £989.99 price.
It has read speeds of up to 7,100 MB/sec and write speeds of up to 6,800 MB/sec. It includes an aluminum heatspreader, and a comprehensive five-year warranty.
You can also buy the Sabrent Rocket 4 Plus 8TB SSD with heatsink for $1,019.99 at Amazon. It supports read speeds of up to 7,100 MB/s, and uses a copper heatsink that it claims is a better solution than aluminum models.
Make sure you also browse through Amazon US, Newegg US, or Amazon UK to find some other great tech deals. Also, check the Deals section of our articles to see if there's anything we've posted in the past few days that could be of interest.
Updated pricing: Sep 13 @ 7:30 am
As an Amazon Associate when you purchase through links on our site, we earn from qualifying purchases.
When you purchase through links on our site, we may earn an affiliate commission.