Today's highlighted deal comes via our Online Courses section of the Neowin Deals store, where you can pick up the Price Dropped Google Analytics Master Class Bundle. Monitor your site's growth and traffic better with 12 hours of content on Google Analytics, Data Studio, SEO, and more.
This bundle consists of the following courses:
Google Analytics Certification: Become Certified & Earn More
Become Google Analytics Certified to Land a Job, Get Promoted, or Start a New Career in Digital Marketing
Google Analytics for Beginners: Hands-On Training Course
Grow Your Business & Career with the Best-Selling Google Analytics Course and Hands-On Exercises
Google Analytics
Navigate & Gain Insight from Vast Amount of Data Found in Google Analytics
Google Analytics Course
Understand Methods & Techniques for Measuring, Monitoring & Analyzing Web Traffic
Marketing Analytics in Google Data Studio
Use Google Data Studio & Work with Web Performance Data Efficiently
Here's the deal:
This Google Analytics Master Class Bundle normally costs $995, but you can pick it up for just $39.99 $20 (Price Dropped) for a limited time - that represents a saving of $975 off. For a full description, specs, and instructor info, click the link below.
---
Not for you?
That's OK, there are other deals on offer you can check out here or the below offer.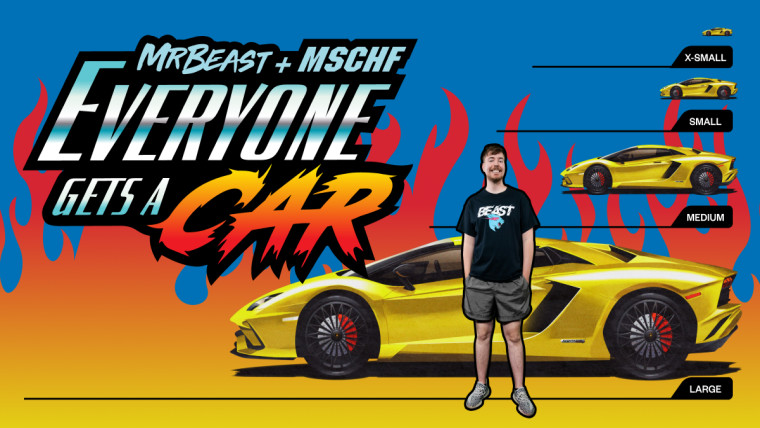 EVERYONE GETS A LAMBO… BUT WHAT SIZE LAMBO? The Catch is You Won't Know if You'll Receive a 1/64 Diecast, Remote Controlled, Ride'On, or the Full-Sized Lambo
Get MrBeast + MSCHF Everyone Gets A Car for $35 (3- and 5-pack offers also available)
Neowin Deals · Free eBooks · Neowin Store
Disclosure: This is a StackCommerce deal or giveaway in partnership with Neowin; an account at StackCommerce is required to participate in any deals or giveaways. For a full description of StackCommerce's privacy guidelines, go here. Neowin benefits from shared revenue of each sale made through our branded deals site, and it all goes toward the running costs.