Microsoft used to be the epitome of a dull, beige multinational corporation. It built functional and incredibly useful software that powered most of the world's computers, but it offered little to excite or inspire the hundreds of millions of people who used its products around the world every day.
There was once a time when the company rarely made its way into the headlines except perhaps when launching a new version of Windows or a major update to its Office productivity suite, or when embroiled in some high-profile antitrust scandal. For many users, the only time they would even think about Microsoft was to curse it when something went wrong on their PCs.
Since then, Microsoft has changed in many ways, although it seems fair to say that not everyone has noticed. Many people speak passionately about their love for Apple products, claiming that everything 'just works'. Others hold Google in high regard for how its search engine has made their lives easier or how useful Google Maps is, for example, and even some less technically minded folks speak with genuine excitement about its efforts with self-driving cars, or balloons bringing internet connectivity to remote locations or impoverished nations.
However, people have long memories, and many still regard Microsoft as the dull, beige multinational corporation of yesteryear, churning out boring software that they must use at work, or which happens to be installed on their laptops at home.
But Microsoft is a very different company today to how it was two decades ago. It's less complacent; where once it could rely on huge revenues from Windows and Office sales, greater competition and the rise of highly capable free alternatives has pushed Microsoft to stop resting on its laurels. It's more innovative; the relentless pace of change in the tech world has made the firm realize that it can't afford to be left behind by its rivals, prompting it to invest more in trying new things. And it's more open; greater transparency in its software development, and its cross-platform strategy – including multi-OS dev tools, and a growing commitment to open source – stand in stark contrast to how Microsoft used to do things in the old days.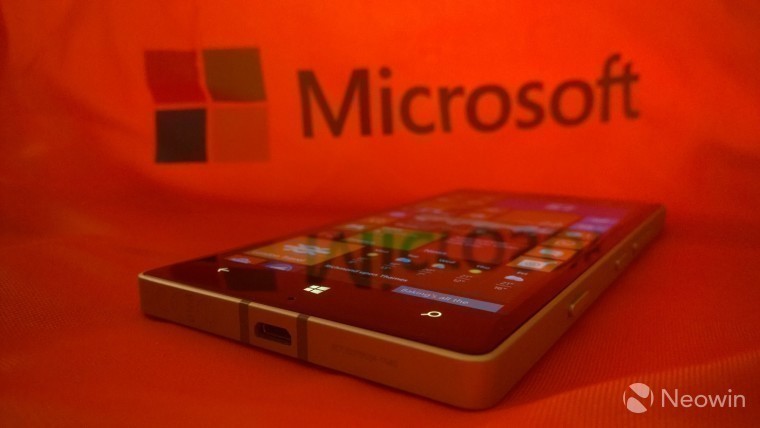 Of course, Microsoft still has many faults, and there's still plenty of room for improvement. Its high-profile failure in the mobile space, recently acknowledged by CEO Satya Nadella, is a potent example of the lessons that Microsoft still needs to learn.
But there's still a great deal to be excited about.
Below, we consider ten reasons to be optimistic about Microsoft's future. It isn't unique in working on these areas – you don't have to search too hard to find other companies, large and small, making their own investments in one or more of these spaces – but they highlight why Microsoft is now so much more than the boring corporate leviathan it once was, and why it's worth paying close attention to what it does next.
And with Microsoft now structuring all its activities around a single, all-encompassing mission – "to empower every person and every organization on the planet to achieve more", whether at work or at play – it's now more focused than ever before on bringing its products to every type of user as a cohesive set of software, services, hardware and tools that meets all their needs.
There's still a long way to go on that front, but the list below represents a pretty good start.
HoloLens
One of the most visible examples of the 'new' Microsoft is its Windows Holographic efforts, which have already come to market in an early form as the HoloLens headset. The mixed reality device brings digital objects to your view of the real world, and while it's unmistakably a first-generation product, it offers a tantalizing taste of what's to come.
Using HoloLens is a genuinely engaging experience, and it's not hard to imagine how it might be developed in the future for scenarios like gaming, or even to enhance productivity. Indeed, many companies have already embraced it with open arms: industrial engineering giant thyssenkrupp is equipping 24,000 of its technicians with HoloLens in an effort to transform the $54 billion-a-year global elevator industry; SketchUp recently launched a new version of its software for HoloLens to help architects and civil engineers; Japan Airlines has explored using HoloLens to improve training for its fleet engineers; and the headset has even been used by NASA aboard the International Space Station.
The product isn't perfect, by any means. The limited field of view when using HoloLens could do with being expanded a bit, and the $3,000 price tag of the headset puts it way beyond the reach of most consumers, and even some small businesses. But at this stage, HoloLens isn't intended as a consumer device, and the price will no doubt fall as the technology matures.
Microsoft is also working on lower-cost Windows Holographic devices with its partners to make virtual reality more affordable, and we expect to hear more about those plans next month.
Microsoft Research
In some ways, HoloLens feels like a research concept showcasing a far-off idea that you can't quite believe is a real-world product. Microsoft, like its rivals, spends huge sums on research and development, and some of those efforts are very exciting indeed.
In just the last couple of years, Microsoft Research has shared details of some extraordinary developments across a wide range of disciplines. Technology developed to help eliminate bugs in the Windows OS, for example, was applied to help scientists improve their understanding of stem cell behavior, which could lead to significant breakthroughs in medical research.
Another example is Project Platypus, which can help robots to locate humans using the body's own electrical field; imagine that technology being applied to help in the search for survivors after a major disaster. And from a digital 'tattoo' to allow users to control their devices, to the quest to detect and 'solve' cancer in the next ten years, Microsoft Research teams around the world are exploring ways to apply technology to any number of problems, whether to improve life expectancy, or just to make life a bit easier.
Artificial intelligence and machine learning
One area in which the firm certainly isn't alone in its research efforts is that of artificial intelligence. Microsoft itself has made huge investments in AI and machine learning in recent years; in May, the company's chief envisioning officer in the UK, Dave Coplin, described AI as "the most important technology that anybody on the planet is working on today".
Cortana is perhaps the most visible component of its efforts for many users; but the digital assistant, which is integrated into Windows 10 - and available to a less integrated extent on other platforms - is just one element of its AI investments. From predicting the future with its Azure cloud platform, and preventing cyberattacks, to product personalization, image recognition, natural language processing and cognitive services, Microsoft's work in AI is far-reaching and its potential is virtually limitless.
In September, Microsoft announced the formation of a new AI and Research Group with over 5,000 computer scientists and engineers, in an effort to "democratize AI for every person and organization". Among its aims, the company said that it will "build the world's most powerful AI supercomputer with Azure and make it available to anyone".
Bots
Microsoft is bringing some of its AI research efforts to users through the development of its Bot Framework, which it announced at its Build 2016 conference in March. If you've ever used a bot – for example, those built into Facebook Messenger or Microsoft's own Skype platform – you'll no doubt be aware that a good deal more research is needed before these digital agents become truly useful.
But like many of its rivals, Microsoft is convinced that bots will become increasingly important and relevant as the underlying technology develops and matures. Imagine being able to have a chat with an 'intelligent' customer service bot to change the delivery time of a package, or to order a pizza, or book a flight, by answering a few simple questions, rather than having to navigate endless web pages and fill in one form after another.
Of course, like its rivals, Microsoft still has a lot of work to do to improve its 'conversation as a platform' efforts. The embarrassing episode of its racist Tay chatbot earlier this year was an unfortunate example of that.
Cloud + privacy
Microsoft CEO Satya Nadella famously described his vision for the company as 'mobile first, cloud first'. While some would disagree with the first part of that mantra, there's no doubting the company's commitment to the cloud.
Microsoft has made huge investments in its Intelligent Cloud business, and they're certainly paying off, with Azure revenue recently rising by 116%, and Azure compute usage more than doubling, year-over-year. But as the firm continues to encourage its customers to leap into the 'fourth industrial revolution' and embrace cloud computing across their operations, Microsoft has also demonstrated a keen awareness of the need to establish best practice for this digital age.
Last month, for example, Microsoft published a book titled A Cloud for Global Good, discussing how nations and organizations might wish to approach the challenges of online security, government access to data, and digital privacy. Microsoft has been a champion and vocal proponent of issues surrounding user privacy, and the need to modernize laws to deal with the global flow of data.
Cross-platform development and open-source
The failure of its Windows phone efforts so far, and the scaling back of its mobile hardware portfolio, has led many to believe that the company has abandoned the 'mobile first' part of its mantra. Of course, the company is continuing to develop Windows 10 Mobile, but it's also been focusing more heavily on developing software for other mobile platforms.
Its efforts in that area have been two-fold. First, the company has brought more of its own software to rival operating systems, including core applications like its Office suite. Through its experimental Garage software, developed by the company's employees as 'side projects', many more apps have also made their way to other platforms under the Microsoft brand.
But Microsoft has also embraced cross-platform software for other developers too. The greatest example of this came with its acquisition of Xamarin earlier this year, with the aim of offering the world's leading set of tools to create software for all platforms, not just for Windows. In another extraordinary move, Microsoft announced a month later that it was open-sourcing its Xamarin developer tools, and making them free for everyone to use. This week, it announced the imminent launch of Visual Studio for Mac too.
From the Chakra JavaScript engine to its PowerShell command line tool, Microsoft has been increasingly embracing open source in recent years. In fact, it's now the top contributor on open source community GitHub.
Universal Windows Platform
But while its cross-platform software development continues, Microsoft has also made significant improvements in creating apps for its own platforms. With Windows 10, the company has finally realized the vision of apps that can run across all Windows devices with only minimal changes.
The Universal Windows Platform lets developers create a single piece of software that can run on phones, tablets, PCs, HoloLens, and even Xbox One consoles, along with any number of other devices that run Windows 10 – from IoT devices and dongle-style micro-PCs, to media boxes and smart TVs. Of course, devs still need to make some changes to take advantage of the capabilities of each type of device, and to customize the user interface around the different ways that users will interact with their software – but there's no denying the versatility of the core 'write once, run anywhere' proposition of UWP.
That said, not everyone has been won over by the idea of UWP development yet. The rise of smartphones – and the gradual demise of Windows phones – has left a big gap for developers; after all, most of the 400 million Windows 10 devices out there are PCs, for which apps designed for mobile devices aren't always well suited. Not all PC apps will be ideally placed to run on an Xbox One or smart TV either.
But while Microsoft still clearly faces challenges in convincing developers of UWP's value, it's certainly done a lot to enhance its appeal. Makers of 'classic' desktop applications can now convert their apps for the Windows Store, and those who develop for iOS are being offered tools to easily port their apps to Windows 10 through its 'app bridge'.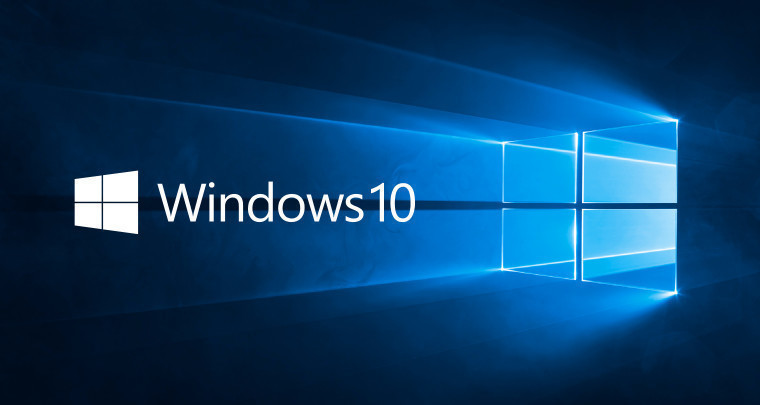 Windows 10
As with UWP, it's no exaggeration to say that not everyone has been won over yet by Microsoft's latest operating system for all devices, Windows 10. Microsoft did its best to convince owners of older PCs running Windows 7 and 8.1 to switch to the newer OS with a free upgrade offer, but its clumsy, heavy-handed approach in doing so won the company few friends. Its increasingly aggressive methods may well have pushed some of those on the fence about switching to Windows 10 back towards their older versions, such was the level of distaste for the tactics that it employed to encourage people to switch.
But while some remain determined to stick with Windows 7 or 8.1, most objective observers would find it hard to deny the advantages of Windows 10, on paper at least. Aside from its modern application platform, the OS is much faster and more power-efficient than earlier versions, and also a great deal more secure, with new security features and enhancements being added regularly.
Additionally, Microsoft has now moved to a cadence of 'continuous improvements' with Windows 10, delivering maintenance updates once a month, and from next year, it plans to deliver two major feature-enhancing updates twice a year, starting with its recently-announced Creators Update, which is expected to arrive around March 2017.
Of course, Microsoft hasn't quite perfected the process of keeping the OS up-to-date. Its recent Anniversary Update caused millions of webcams to stop working, while many other PCs were afflicted by a 'freezing' issue after installing the same update. Clearly, this is something that Microsoft must improve upon, and it appears determined to do so with the help of millions of Windows Insiders around the world, who get early access to new features to test them before their release.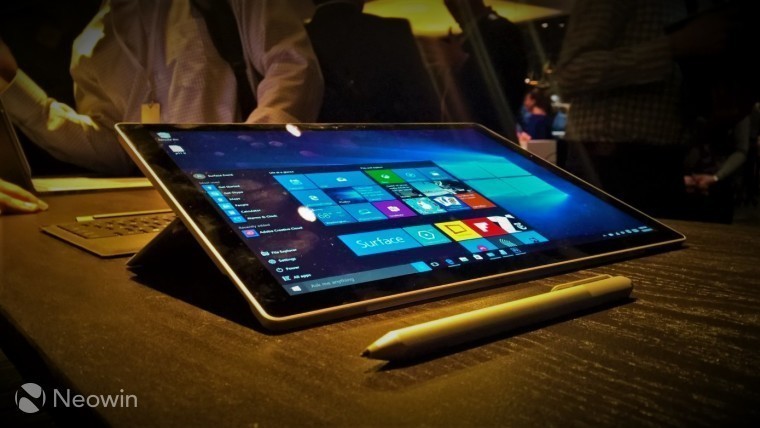 Surface
When Microsoft unveiled its first Surface tablets in 2012, many wondered if the company was doing the right thing, raising concerns about Microsoft competing with its hardware partners. Four and a half years later, most now agree that it was a wise move.
Over the last few years, many manufacturers have seen the appeal – for consumers and businesses alike – of the Surface range; in its latest quarterly financial report, Microsoft revealed that Surface revenues had increased by 38% year-over-year. It's no great surprise, then, that from Samsung's Galaxy TabPro S, to the Huawei MateBook and ASUS' Transformer series, numerous OEMs have launched their own takes on the successful Surface formula.
The Surface range has grown into more than just tablets too. With the Surface Book, Microsoft attempted to blend a more conventional laptop form factor with the detachable screen of its tablets, and it recently launched updated versions with more powerful graphics capabilities. The Surface Hub evolved from the company's acquisition of Perceptive Pixel in 2012, and such devices are becoming more commonplace from the likes of InFocus, and even Google. And the new Surface Studio all-in-one desktop PC aims to make Windows 10 a more attractive proposition for creative professionals, while the Surface Dial interaction device was introduced alongside it as "a new tool for the creative process".
Surface hasn't been a runaway success since day one, but the company has demonstrated its resolve in trying new things to broaden the appeal of its ecosystem. And with enhancements like the Ink Workspace in Windows 10, Microsoft has also been striving to boost the usefulness of hardware features like the touchscreen and Surface Pen.
That certainly bodes well for the future of the Surface range, and sets an encouraging tone for the possibility of the mythical 'Surface phone'. That device is widely expected to build on the company's Continuum vision of a handset that can also function as a PC, but it may be a while before it finally makes its debut.
Gaming
"With Windows 8," Alienware co-founder Frank Azor said this week, Microsoft "really stepped away from gamers in a big way". But with Windows 10, he added, "Microsoft learned a very valuable lesson" and it's now considerably "more gamer focused". Indeed, even when Microsoft launched the Xbox One in 2013, many felt that the company was beginning to lose its way with gaming, placing far less emphasis on the games, and far more on the entertainment features of its console.
But after listening to the feedback from user community, Microsoft has made a much greater commitment to improving its offering for gamers, including this year's launch of its Xbox One S, at which the spotlight was shining brightly on the games themselves. After bringing Windows 10 to the Xbox One last year, its consoles are now part of the Universal Windows Platform for apps, of course, but gaming remains the firm focus for Xbox, to the delight of its fans.
And after years of half-hearted efforts for PC gaming, Microsoft has greatly increased its efforts on that front too. From the buy-once Xbox Play Anywhere program, and availability of top titles in the Windows Store, to cross-network play with Steam, and performance improvements, Microsoft has strived to further enhance the appeal of gaming on Windows 10 PCs. In the upcoming Windows 10 Creators Update, too, PC gamers can look forward to Beam integration, making it easier to stream gameplay to the web.
There's still plenty more work to do, of course – gamers always want more, and they want it now. But it seems that Microsoft has indeed learned some important lessons about the importance of gaming to its customers worldwide.
And while there's undoubtedly room for more improvements - in gaming, and across the rest of the company, too - it now appears to be heading in the right direction.