7 Days is a weekly roundup of the Editors' picks of what's been happening in the world of technology - written with a dash of humor, a hint of exasperation, and an endless supply of (Irish) coffee.
The weekend has arrived again, and after another manic week, it's a welcome relief! There's been a relentless stream of exciting news and rumors from across the tech world, but 7 Days is here once more to bring you up to speed with what's been going on.
We begin this week with Facebook, which announced that it's cracking down on 'clickbait' in its News Feed - and you'll never guess what happens next!
(Sorry about that.)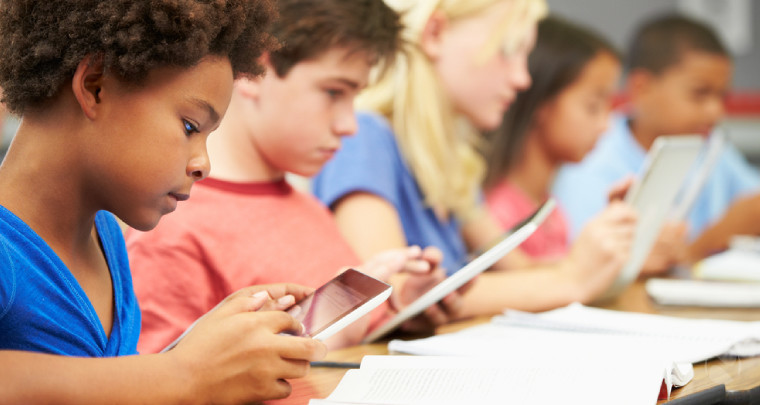 IDC published its latest quarterly data on tablet shipments, revealing a worldwide decline of 12.3% year-over-year. Apple remains the top tablet vendor, despite a 9% fall in its shipments, but those of Samsung dropped by a hefty 24.5%.
On Wednesday, LastPass released an updated version of its Authenticator app for iOS, Android, and Windows phones, aimed at simplifying the process of two-factor authentication.
After thirteen years in operation, Torrentz - one of the world's oldest, largest and most popular torrent meta-search engines - suddenly shut down on Friday. A message to registered users on its site reads: "Torrentz will always love you. Farewell."
Mozilla introduced new security features in Firefox 48 this week, with a particular focus on safer downloads. It also announced that when Firefox 49 is released next month, it will say goodbye to Firefox Hello.
When Google released Chrome 52, it introduced a revised layout for its popular browser, with elements of its Material Design visual language. But if you're not a fan, you can go back to the previous design.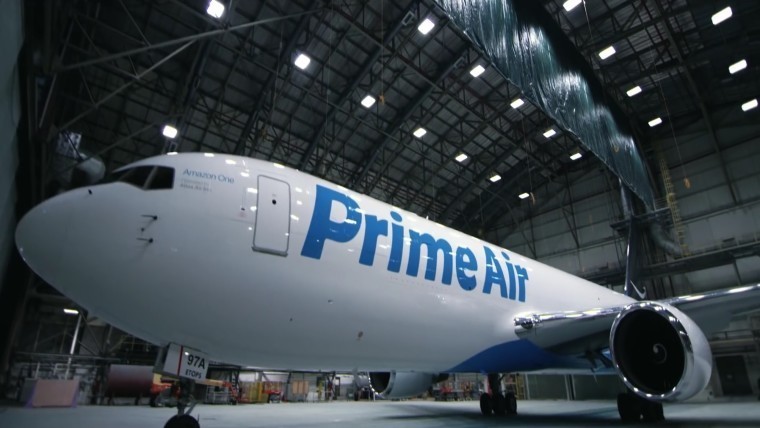 Amazon unveiled the first aircraft, a Boeing 767, to carry its Prime Air livery this week. The company will eventually have as many as 40 cargo planes in its fleet, supporting the massive logistical operations required to deliver orders to its millions of customers.
But there was bad news for Amazon in the UK, where the Advertising Standards Authority accused the company of misleading customers over how it promotes free delivery on its site.
The 2016 Summer Olympics have begun in Rio de Janeiro, and as the official broadcaster in the UK, the BBC announced that its coverage over the next two weeks will include around 100 hours of content in 360-degree virtual reality (VR).
But VR fans in the UK planning to buy HTC's Vive headset got some unwelcome news on Monday, as the company raised its price by 10%, citing currency fluctuations related to the 'Brexit' referendum result. Other companies, including Dell and HP, have also increased their UK prices in recent weeks for the same reason.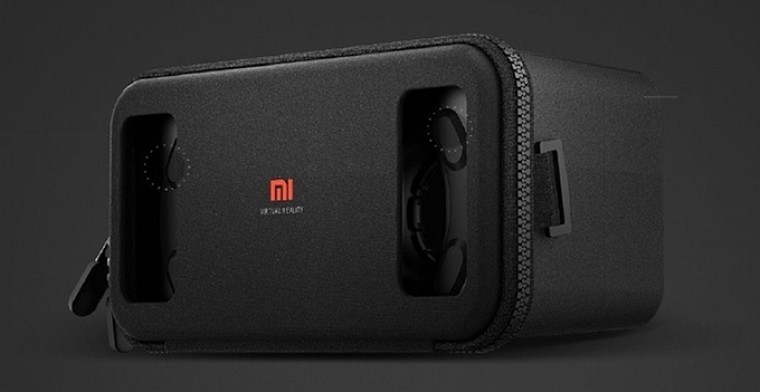 Xiaomi announced its new low-cost VR headset solution, the Mi VR Play, going up against Google's ultra-affordable Cardboard offering.
Apple has been talking about television as an area of technology ripe for disruption and fresh thinking for a while now, and rumors that it would release its own TV set have been swirling for even longer. But it appears the company's plans aren't quite as grand as some expected - it's believed to be working on a new type of TV guide.
A storm of controversy flared up this week over how two companies changed their emoji. In iOS 10, Apple replaced its gun emoji with a water pistol; in the Windows 10 Anniversary Update, Microsoft changed its toy gun emoji to a representation of a revolver.
Somewhat inevitably, both of these actions led to all sorts of outrage.
On Monday, Apple released its fourth developer betas of iOS 10, macOS 10.12, watchOS 3 and tvOS 10, along with a new beta of Xcode 8.
On Tuesday, it followed up with the rollout of its third public betas of iOS 10 and macOS 10.12.
On Thursday, it released iOS 9.3.4, which includes an "important security update" for its i-devices.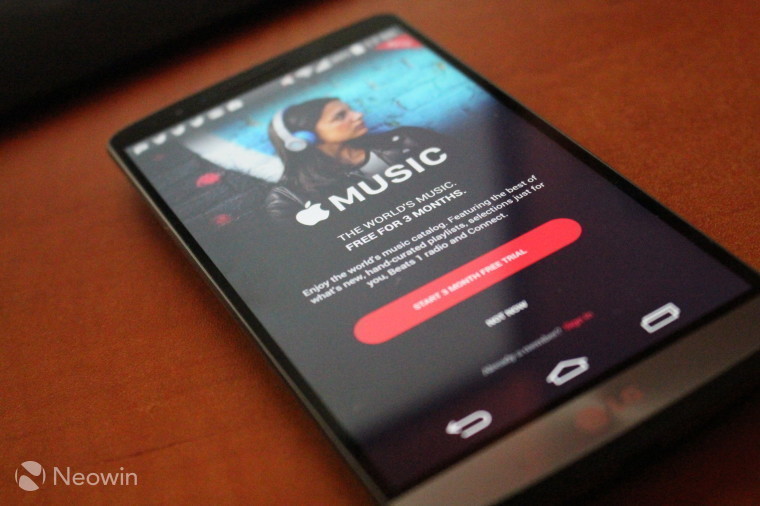 And almost ten months after its release, the Apple Music app for Android devices finally emerged from beta on Wednesday.
Huawei's Honor sub-brand unveiled a new supersized Android handset, with premium specs at a pretty decent price. The Note 8 has a huge 6.6-inch Quad HD display, octa-core processor, 4GB of RAM and a minimum of 32GB of storage.
At the other end of its range, Honor also announced the 5 Play. Priced around $90, it has a 5-inch HD display, 16GB of storage, 2GB of RAM and dual-SIM support.
The OxygenOS 2.2.2 update rolled out to the OnePlus X, bringing a range of fixes and improvements - but if you were hoping the update would bring Android 6.0 Marshmallow to the device, you're out of luck.
And on Wednesday, OnePlus announced that it will be suspending sales of its new flagship phone in 24 markets for more than a month.
LG said that it will unveil its new V20 flagship next month - a successor to the unusual dual-display V10 that it launched last year. The V20 will apparently be the very first device to ship with Android 7.0 Nougat onboard, and LG says it will "set new standards" in the premium handset market.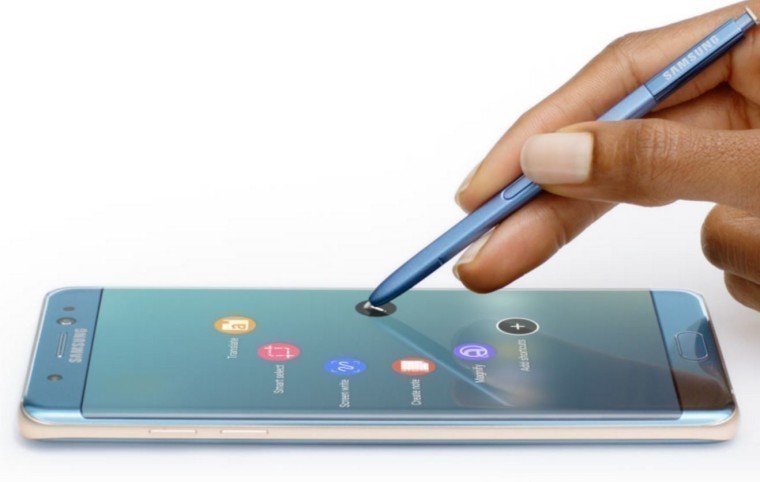 Samsung's new Galaxy Note7 flagship made its first official appearance on Tuesday, with a dual-curved 5.7-inch Quad HD display, octa-core processor, 64GB of storage, 12MP camera with 4K video recording, and of course, the S Pen (which doesn't have the same design flaw as that of the Note5). It also has an iris scanner, similar to Microsoft's Windows 10 Mobile flagships.
The device is priced around $850, and pre-orders have opened in the US, where buyers can get a free Gear Fit2 wearable device, or a 256GB microSD card.
Android 6.0.1 Marshmallow began rolling out to the first-generation Galaxy A5 - and it's likely to be the last major OS update for that device.
Ten months after Google originally released Marshmallow, the newest version of Android 6.0 is now installed on just 15% of active Android devices. And with Android 7.0 Nougat now just weeks away, Marshmallow's growth actually slowed over the last month.
While Google already sends emails to let you know when a new device has accessed your Google account, it's now going further, adding native security notifications on Android, rolling out to "all end users".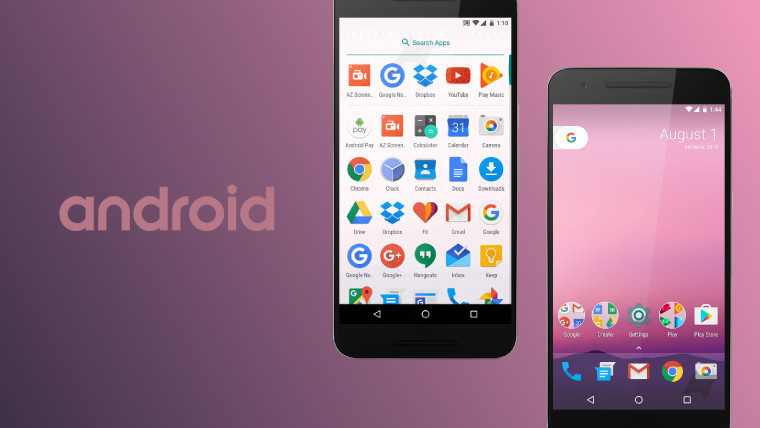 Details and screenshots emerged of Android user interface changes, which may be exclusive to Google's new Nexus devices. The 'Nexus Launcher' replaces the Android app drawer with a new design, and removes the full-width Google Search bar, along with other changes.
Microsoft updated Cortana for Android, adding new features in line with those introduced to its iOS version last week.
Juha Alakarhu co-developed the remarkable 41MP camera that Nokia introduced on its 808 PureView handset, and he later became the head of Lumia Imaging at Microsoft. But on Monday, he announced that he's left Microsoft to return to Nokia, where'll oversee the company's 360-degree Ozo camera.
Microsoft released its second firmware update for the Surface Pro 3 in less than two weeks, promising improved stability "when changing between power states" with the latest version of Windows 10.
In the US, Microsoft slashed $150 off its entry-level Surface Book, reducing its price to $1,349.
The Microsoft Store is also offering a free 3-month Hulu subscription with select Surface or PC purchases.
Microsoft is selling the Band 2 at full price, with no offers.
Wait, what? Why is that news?!
Well, from March 19, when Microsoft discounted its price by 30% for the first time, until July 31, when its last deal ended, the Band 2 was sold with 30% off for 107 out of 135 days. When the device is sold with nearly a third off its price for an average of four out of every five days, its 'special offers' start to look a lot less special.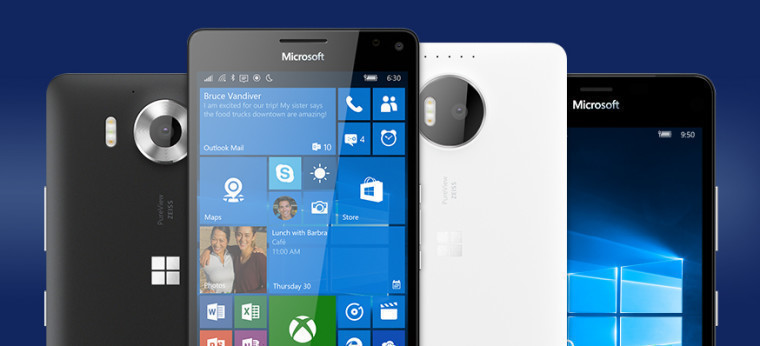 Microsoft slashed a whopping $150 off the price of its Lumia 950, and $200 off the Lumia 950 XL, in the US. On top of that, it's also giving away a free Display Dock worth $99 with either of its Windows 10 Mobile flagships.
Over in the UK, Microsoft cut 20% off its Lumia 640 and Lumia 640 XL, both of which are eligible to upgrade to Windows 10 Mobile.
Microsoft opened pre-orders for HP's new Windows 10 Mobile flagship, the Elite x3, in the UK. The device will begin shipping later this month, and is priced at £749 GBP, which includes the Desk Dock accessory.
HP began accepting pre-orders for the Elite x3 in Australia, where it will cost $1,199 AUD, with the Desk Dock sold separately for $199 AUD.
But the biggest story of the week was Microsoft's release of its Windows 10 Anniversary Update for PCs, the first major update to the OS since November. The update will be made available through WSUS and System Center Configuration Manager on August 16.
With its release on Tuesday, Microsoft introduced a significant change that it had not previously announced: users will now have only 10 days after installation to roll back to an earlier Windows version, compared with the previous 30-day allowance.
That wasn't the only unexpected deviation from the script. Despite Microsoft's previous assurances that the Anniversary Update would begin rolling out for Windows 10 Mobile devices at the same time as PCs, the company said on Tuesday that it would instead be made available for phones "in the coming weeks".
On Wednesday, a tweet from the official @LumiaIndia account said that the Mobile rollout would begin on August 9, but that tweet was later deleted. But a report this weekend claimed that that date is accurate, and that the Anniversary Update will be available for unlocked devices on August 9, and for carrier-locked handsets a week later.
And despite previously stating that the update wouldn't be available for its HoloLens headset at the same time as PCs and phones, Microsoft released the Anniversary Update for HoloLens on Tuesday as well.
Microsoft also announced that businesses and developers no longer need an invite to buy the HoloLens Development Edition headset in the US and Canada. In an effort to boost the appeal of the device for business customers, Microsoft introduced the HoloLens Commercial Suite, including enterprise-grade security and device management features.
Coinciding with the release of the Anniversary Update, Microsoft made ISOs available of its newest Windows 10 version.
And as expected, it also released the Windows 10 Anniversary Update SDK, with over 2,700 enhancements and improvements to the Universal Windows Platform (UWP).
Developers can now submit apps for PCs, phones and HoloLens, targeting the Anniversary Update SDK, to the Windows Store. Microsoft has also started the process of accepting apps using its Desktop Bridge, also known as Project Centennial.
Developers should be aware that all apps, including those in beta, must be updated with its new age-rating system, to prevent their removal from the store next month.
Following the release of the Anniversary Update (or Summer Update, or August Update...) for the Xbox One last week, Microsoft said that it will share more details later this month on bringing UWP apps to its consoles.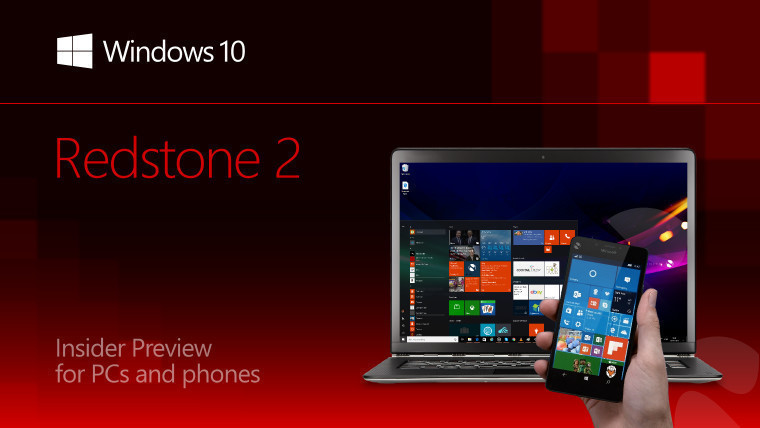 Microsoft confirmed that there will be no further feature updates for Windows 10 this year, but that it will release two major updates to the OS in 2017. Microsoft said last week that it will begin rolling out new Insider Preview builds - the first from its Redstone 2 line - later this month.
The free Windows 10 upgrade offer for Windows 7 and 8.1 PCs officially ended last week, but free upgrades are still available. Those who use 'assistive technologies' on their PCs can continue to upgrade to Windows 10 free - but with no checks in place to verify eligibility, that offer is clearly open to misuse.
Curiously, you can still get Windows 10 free using Windows 7 and 8 license keys for activation. Very odd.
After claiming that its Edge browser offers 'up to 53% more battery life' than Chrome, Firefox and Opera, Microsoft is now taking that message directly to Windows 10 users. It's introduced new pop-up notifications telling users that "Chrome is draining your battery faster", and encouraging them to switch to Edge.
Microsoft has also introduced a new developer tool designed to make it easier to convert Chrome web extensions for use with Edge. The company published details this week of Edge's improvements in efficiency, performance and security in the Anniversary Update.
Microsoft introduced more new features and improvements in its Groove music app on Windows 10, which are now available to Windows Insiders in the Fast ring.
The long-awaited official Starbucks app finally arrived for Windows 10 Mobile.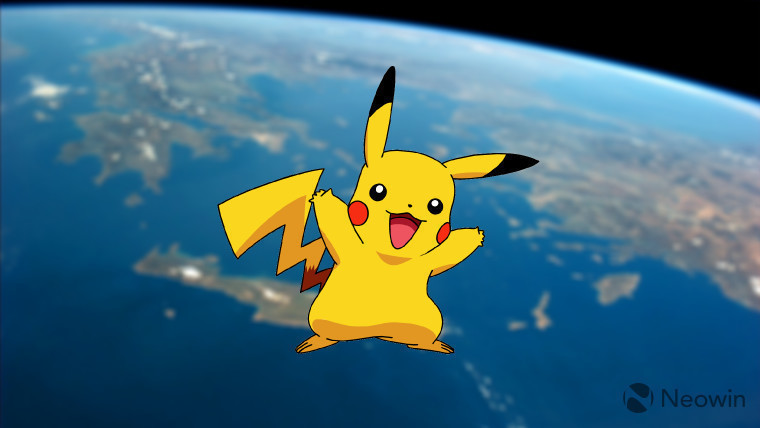 Meanwhile, an unofficial Pokémon GO app landed on Windows 10 Mobile last weekend. To the surprise of precisely no-one, it stopped working when Niantic - developers of the official game - made API changes, blocking third-party clients.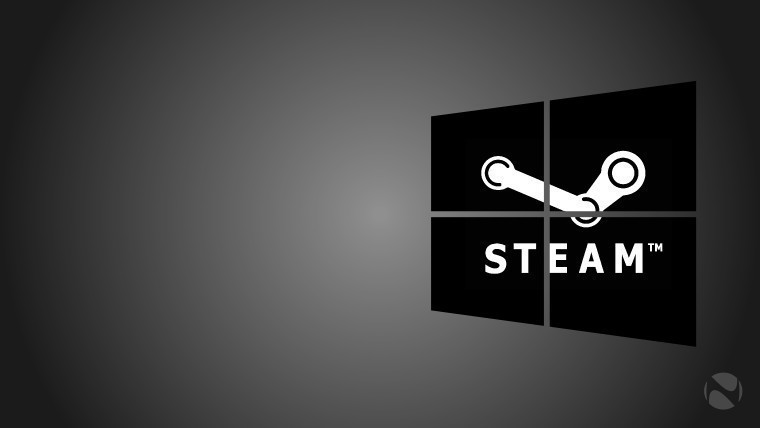 Windows 10 usage continues to grow on Steam, with almost 47% of gamers there now using Microsoft's latest OS.
Microsoft added three more games to its list of Xbox 360 titles that can be played on the Xbox One.
And on Tuesday, Microsoft's new Xbox One S went on sale, starting with the $399 2TB Launch Edition. Pre-orders for the more affordable 500GB and 1TB models are open, with shipping due to begin on August 23.
Our journey around the tech world ends this week with a little Easter egg that few people will ever see in person. Inside the new Xbox One S, Microsoft hid a small tribute to Master Chief, protagonist of its hugely popular Halo gaming franchise.
---
Bonus content
Before we wrap things up for another week, let me first highlight a few extra bits around the site that I hope you'll enjoy reading.
Rich Woods put the Windows 10 Anniversary Update to the test, exploring the many new features and improvements that Microsoft delivered in its latest release. Be sure to check out his assessments of the update in his detailed reviews:
Last weekend, we asked our readers for their thoughts on the Anniversary Update, given that many of them are among the 7 million Windows Insiders who have helped to test it over the last few months. Many had good things to say about it, but some weren't convinced that it was ready to be released.
Check out their comments, and have your say!
Following the Anniversary Update's release earlier this week, we asked our readers on Friday if they've upgraded their PCs with the new Windows 10 version yet.
Take a look at the results of the poll, and remember to cast your vote!
Vlad Dudau published his review of the OnePlus 3, the new flagship-class phone that was released a few weeks ago. If you've been considering a new high-end handset, make sure you give that review a read.
Timi Cantisano took Xiaomi's new YI 4K action camera for a spin. It offers high-end specifications that top GoPro's best - but at just $250, it's half the price of the equivalent GoPro. Does it live up to the hype? Only one way to find out...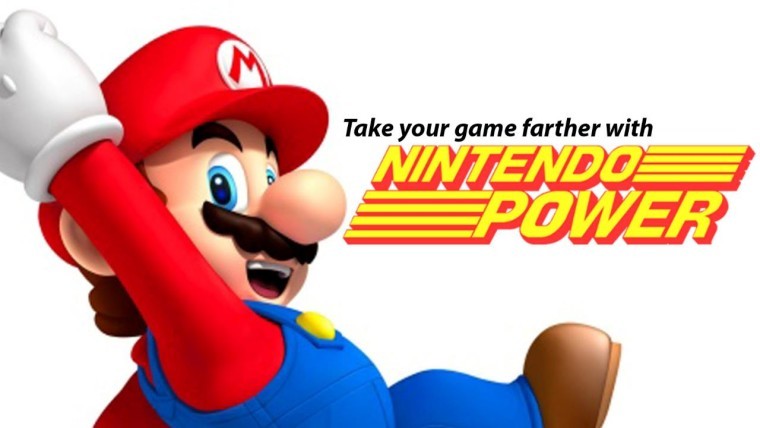 And finally, if you're in a nostalgic mood, you might like this. The Internet Archive has published 145 issues of Nintendo Power magazine, which originally launched in 1988, and which can be read online, free of charge. Enjoy!
---
Stay tuned to Neowin in the days ahead for what's sure to be another exciting week, filled with official news, exciting updates and plenty of insights from around the world of technology.
For now, though, there's plenty more to read across the site – including loads of interesting discussions over on our forums.
From all of us on the Neowin team,
have a great weekend!