7 Days is a weekly round-up of the Editors' picks of what's been happening in the world of technology - written with a dash of humor, a hint of exasperation, and an endless supply of (Irish) coffee.
What a week it's been. Along with the regular mix of juicy rumors and anticipated announcements, there were some big surprises, and a few disappointments – suffice it to say, a lot has happened, but as ever, 7 Days is here to bring you up to speed, with our latest walkthrough of the week's top tech news.
We begin this week with bad news for terrorist network ISIS, after a disillusioned former member handed over a USB stick to the UK's Sky News (who forwarded it to security services), containing tens of thousands of documents – including names, addresses and other identifying details of thousands of the group's members. This is one data leak that many will no doubt be applauding.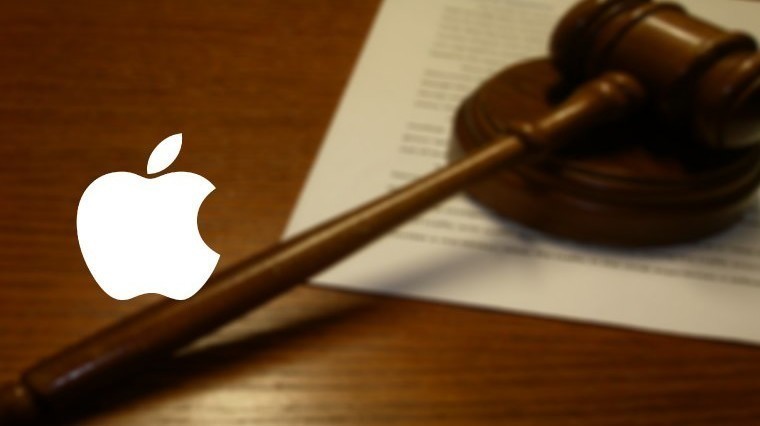 It hasn't been the best week for Apple either. The US Supreme Court rejected the company's appeal to overturn a ruling which led to the company agreeing a $450 million settlement for antitrust violations, after it colluded with book publishers to artificially increase the price of e-books on its digital store.
Apple vacuously maintained that its entry into the e-book market had been a good thing for consumers as it had increased competition, despite New York's Attorney General pointedly stating in 2014 that Apple's conspiracy had resulted in consumers being forced to pay "unlawfully inflated e-book prices".
Apple also had to face the ignominy of its Mac computers being subjected to the first example of ransomware directly targeting OS X. Ransomware – a particularly nasty form of malware, which encrypts users' files and demands payment in order to decrypt them, or face their deletion – has been a common threat on Windows PCs for years, but now Apple users will have to be vigilant against it too.
In somewhat happier news, Apple released the sixth beta versions of iOS 9.3, OS X 10.11.4 and watch OS 2.2 earlier this week…
…followed a few days later by its release of tvOS 9.2 beta 6 for developers too.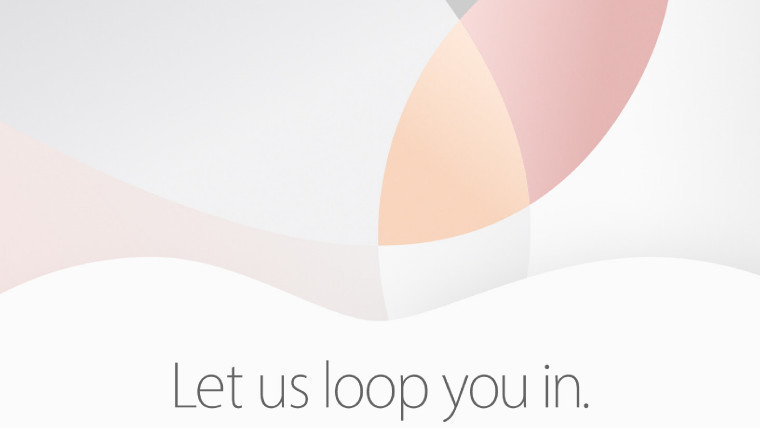 And on Thursday, Apple sent out invites for its next media event on March 21, at which it's expected to unveil the new 'iPhone SE', along with its latest iPad.
One of the biggest surprises of the week came from Google which, by its own admission, said that it was "doing something a little different". On Wednesday, Google released its first Developer Preview of the next version of Android – far earlier than had been generally expected.
The new version of the OS is known only as 'Android N' for now – but as with previous releases, it will no doubt eventually get a new name. Major new Android versions are named after delicious edibles, like Cupcake, Ice Cream Sandwich and Jelly Bean. But which sweet treat will Android N be named after? Check out some of our other readers' suggestions, and join in the discussion!
While Android N has already made its appearance, Google and its partners have done an absolutely pitiful job of rolling out its predecessor. It's now been five months since Android 6.0 Marshmallow was released, but so far, just 2.3% of active devices are now running it. And sixteen months after its release, 5.x Lollipop has only just overtaken 4.4 KitKat as the most-used version.
Marshmallow continues to trickle out, at a painfully slow rate, to more handsets. This week, it made its way to the HTC One M8 on T-Mobile and Verizon in the US…
…and its international rollout finally began for the LG V10 as well.
Sony also began the international rollout of Android 6.0 for its Xperia Z5 Series flagships this week; until recently, its Marshmallow efforts had been almost entirely in beta.
Indeed, they remain in beta for Sony's Xperia Z3, Z3 Compact and Z2. After announcing its new Xperia Beta Program for those devices in a tiny handful of markets last month, Sony delivered its first Marshmallow preview to them on Friday.
Also on Friday, the new Galaxy S7 and S7 edge began shipping in many markets around the world, and Samsung claimed that global pre-orders for the devices had been 'stronger than expected'.
In the US, carriers including T-Mobile and AT&T are hoping to boost sales with a remarkable buy-one-get-one-free offer on the Galaxy S7 and S7 edge.
And in India, pre-orders are now open for the new flagships, priced from Rs.48,900, including a free Gear VR headset.
Huawei is expected to unveil its new high-end P9 flagship family next month, which should feature some pretty tasty specs, including dual-12MP rear cameras co-developed with Leica. The company sent out invites to a launch event in London on April 6 – Neowin will be there to bring you all the details, so stay tuned.
Leaked renders showed off the new HTC 10 flagship in four color configurations this week, and photos of the device also emerged, clearly showing off its design.
An unverified report also claimed that HTC will be the exclusive manufacturer of Google's Nexus devices for the next three years.
Google is preparing to release performance-enhancing, bug-fixing software updates for its latest Android showcase devices, the Nexus 5X and Nexus 6P.
Google announced on Monday that it's ditching the invitation requirement for those wishing to sign up to its Project Fi cellular service in the US, and to celebrate, it's offering $150 off the Nexus 5X, bringing its price down to just $199.
Also in the US, LG announced that its new G5 flagship will be available in the US in early April, and it will include a free extra battery and charging cradle with the device.
Pre-orders are now available for the G5 in the UK, where it's priced at £529 GBP (around $750 USD).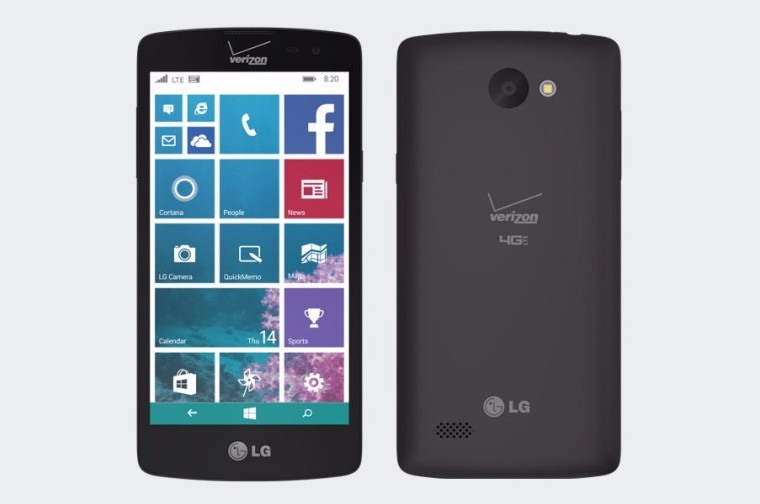 LG's Lancet – the manufacturer's only current Windows Phone, which is exclusively available in the US, and only on Verizon – just got a big price cut. Microsoft has slashed 58% off its cost, and its new lower price now undercuts that of Verizon by 38%.
On Friday, Microsoft opened pre-orders for its ultra-thin, 'business-focused' Windows 10 Mobile handset, the Lumia 650, in the US (for $199 USD) and Canada (for $199 CAD). The company also revealed that it will soon be available in Mexico, priced at 4,399 pesos.
But over in the UK, just three weeks after the Lumia 650 went on sale there, major retailers have already begun to reduce their prices for the new device.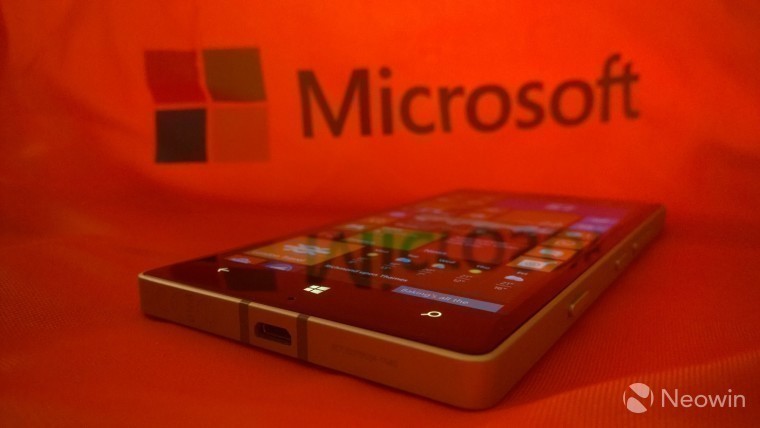 Given how poorly Windows phones have been selling, that's perhaps not too surprising. The latest independent figures from Kantar Worldpanel show that Microsoft is continuing to lose mobile market share even in countries where its smartphone OS used to perform well, including many in Europe.
In the UK, its market share fell by over a quarter – from 12% to 8.6% – in just six months; and in Italy, where Windows Phone had a whopping 17% of the smartphone market two years ago, it now has just 7.2%.
Still, there's some good news for Microsoft's Universal Windows Platform, as more big brands continue to develop new apps that can run across various types of Windows 10 devices.
After ditching its Windows Phone app a year ago, Bank of America now says that it will launch its new Universal app for Windows 10 phones, tablets and PCs "very soon, in the next few weeks".
After Facebook launched its new Reactions – allowing users to respond to posts with more than just a simple 'like' – on iOS, Android and the Web last month, Windows users were left waiting. But the new feature is on the way – it's currently being tested in a private preview of the Facebook Beta app for Windows 10.
Facebook Messenger is also coming to Windows 10 devices as a Universal app; a video and images of the new app were published a few days ago.
An early beta of a new Instagram app for Windows 10 made its way onto the Windows Store too. Be sure to check out our hands-on video showing the app in action.
A variant of Microsoft's new Authenticator app was also spotted on the Windows Store. The new 'Phone Sign-in' app will allow Windows 10 Mobile users to unlock their Windows PCs via Bluetooth.
Microsoft's increasingly aggressive tactics to harass encourage consumers to upgrade to Windows 10 have been well-documented. In the latest example this week, it emerged that a recent Internet Explorer 11 patch for Windows 7 and 8.1 does nothing more than insert a 'Get Windows 10' (GWX) banner ad into new tabs on the browser.
But the company is now starting to annoy its business customers with GWX pop-ups too. And these aren't simple ads encouraging businesses to upgrade – the notifications tell end-users on domain-joined machines that their system administrators have "blocked upgrades on this PC", a message that's likely to get business users complaining to their IT departments in the belief that their device has been left unprotected.
Adding insult to injury, some admins have reported that the message is appearing on domain-joined machines managed by WSUS, which Microsoft explicitly said it would not target with such messages.
Microsoft delivered its latest cumulative update for Windows 10 PCs on Tuesday, bringing a range of fixes and improvements, and bumping the build number for the general release up to 10586.164.
On the same day, it rolled out build 10586.164 as a Windows 10 Mobile Insider Preview for handsets on the Slow and Release Preview rings, as well as for unlocked devices that were originally purchased with Windows 10 Mobile, and which are still running non-preview versions of the OS.
The new build came with various fixes, and you can find out more about it in our hands-on video.
On Thursday, Microsoft released its latest Windows 10 Mobile Insider Preview, , build 14283, from the next-wave Redstone development branch. The build includes some new features, along with assorted fixes and improvements, and some known issues. Our hands-on video with build 14283 is available here.
A report this week claimed that Microsoft is very close to introducing long-awaited extensions support to its Edge web browser, perhaps even in the next Windows 10 Insider Preview. Given that its Build 2016 developer conference is less than three weeks away, it seems likely that Microsoft will wait until then to introduce extensions support to developers before rolling the feature out to Insiders.
Last week, it was reported that Microsoft has delayed its second major Redstone update – which had been expected to arrive this November – until 'Spring 2017'. On Monday, it emerged that Redstone 2 has been delayed in order for its release to coincide with the launch of new Microsoft devices next year.
Speaking of delays, yet another week has passed without the arrival of the Windows 10 Mobile upgrade for older Windows handsets. Originally planned for December, one carrier insisted that its rollout would finally begin this week. It didn't.
Microsoft has reportedly told its partners that the upgrade will arrive this month – but we've heard that one before.
Are you still looking forward to the Windows 10 Mobile upgrade for your Windows Phone 8.1 handset? And if so, which features are you anticipating most eagerly? Or has your interest in the new OS waned after waiting months for its arrival? Join in the discussion and have your say!
Microsoft released its latest Office 2016 Insider Preview, build 15.20, for Mac on Tuesday, bringing fixes and stability improvements, along with a couple of new features.
But in another huge surprise this week, Microsoft announced its upcoming release of SQL Server 2016 for Linux, in a major addition to its cross-platform support. The company said that it would "enable SQL Server to deliver a consistent data platform across Windows Server and Linux, as well as on-premises and cloud".
Microsoft is going even further by offering free SQL Server licenses to some of its customers in a move intended to help them "break free from Oracle".
And in a further example of embracing cross-platform development, Microsoft also announced on Tuesday that it is joining the Eclipse Foundation, a major global community originally founded by IBM, dedicated to creating secure and scalable open source software.
Microsoft unveiled new features and improvements on the way to Skype for Business on Wednesday, and it also announced a new initiative known as 'Project Rigel'. The company is teaming up with hardware partners such as Logitech and Polycom to bring the Skype Meeting experience that it introduced on its Surface Hub to more conference rooms and at much lower prices.
Microsoft revealed this week that it is ending support for Skype on smart TVs due to a decline in usage, as more people tend to use Skype on mobile devices these days, even while at home.
Still, as one of our readers pointed out, while it may no longer be widely used, some users out there who have come to rely on Skype for TV will certainly miss it when it goes.
Microsoft launched a new bundle this week, pairing its Surface Dock with a Dell 27 Monitor, featuring an ultra-thin bezel, saving buyers $150.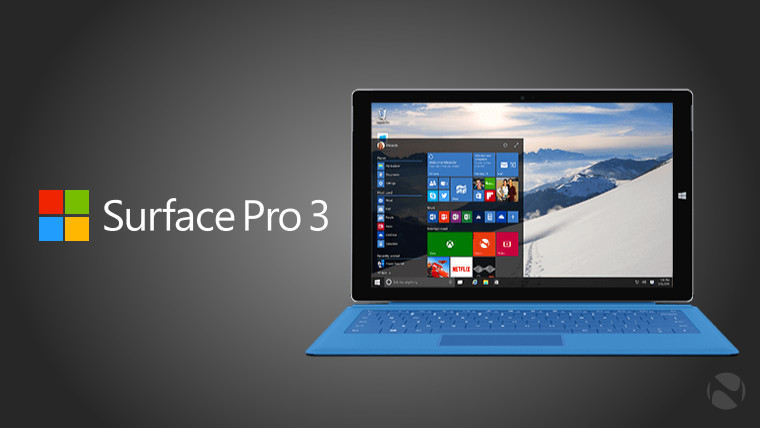 And over in India, where Microsoft launched the Surface Pro 3 in January – an astonishing 20 months after the device was first unveiled – it's now received a chunky 20% price cut.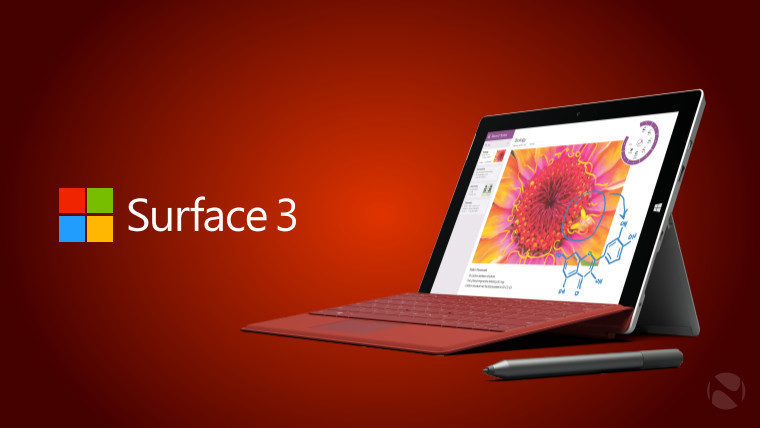 Over in the US, Microsoft has been running promotional deals on its lower-end Surface 3 tablet at an astonishing rate – there were four of them in just three weeks earlier this year. But while the device is, surprisingly, now being sold at full price at the Microsoft Store, you can currently buy it with over $100 off elsewhere.
Microsoft's HoloLens augmented reality headset went into space earlier this year as part of a collaboration with NASA known as 'Project Sidekick', to explore how it could be used to aid with space exploration and routine operations aboard the International Space Station. On Friday, NASA published a short video showing the headset in action on the ISS, which included the first ever Skype call from the station to Mission Control back on Earth.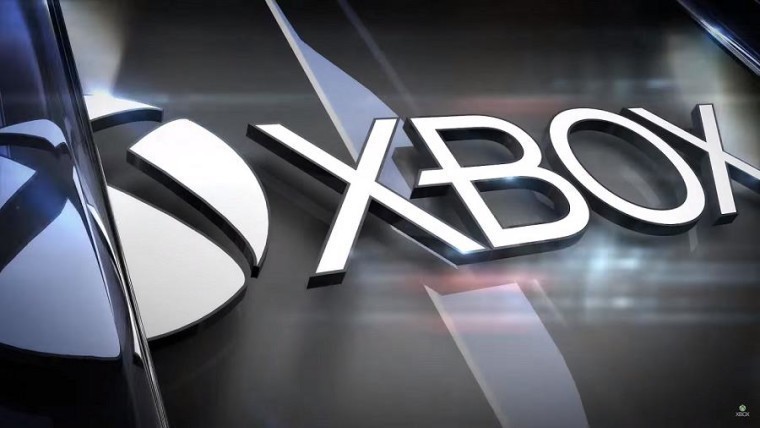 Following numerous instances of unscheduled downtime in recent weeks on Xbox Live, Microsoft has said that it is discussing the possibility of offering compensation to affected customers.
But in a shocking, out-of-the-blue announcement on Monday, Microsoft revealed that it is closing two of its gaming studios – Lionhead and Press Play – and ending development on Project Knoxville, and the much-anticipated Fable Legends.
And after it was announced last month that music streaming service MixRadio – created by Nokia, and later acquired Microsoft – was being shut down by its latest owner, LINE, it finally reached the end of the road this week. In a sad farewell to its customers, the MixRadio team put together one final mix before it closes for good.
Some of us at Neowin have come to know many of MixRadio's staff over the years, admiring their dedication and unfailing passion for music. We know that MixRadio will be missed by many of its users, and we join them in wishing the team all the best as they move on to new challenges and adventures.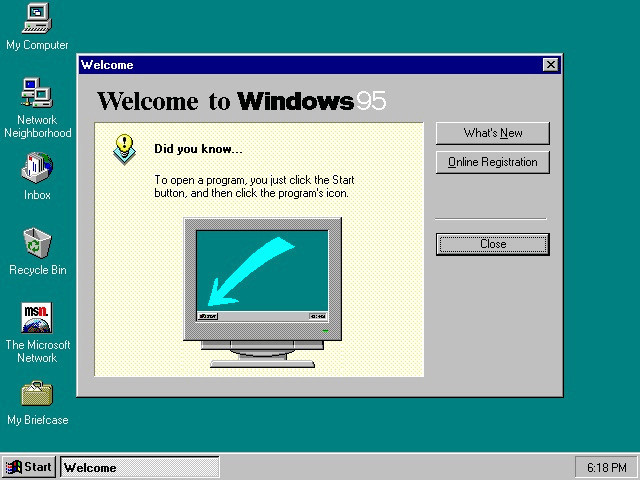 We end this week's journey on a slightly lighter note, as a video introduced a bunch of teenagers to the technologically ancient Windows 95, with predictably amusing results.
How far we've come.
---
Bonus content
Before we wrap things up for another week, let me first highlight a few extra bits around the site that I hope you'll enjoy reading.
The Neowin team has been very busy testing a wide range of new hardware for you recently. First up, Richard Woods has been taking a closer look at Microsoft's latest low-end Windows 10 Mobile handsets, including comparisons with their predecessors:
Timi Cantisano is testing LG's new G5 flagship ahead of his full review in the coming weeks. He shared his first impressions after 24 hours with the device, and also took a closer look at its camera, and its unusual '360' Live Wallpapers feature.
Vlad Dudau published his detailed review of the stylish Vector Luna smartwatch. Compatible with iOS, Android and even Windows devices, there's a lot to like about the Luna – not least its superb battery life – but it's far from perfect.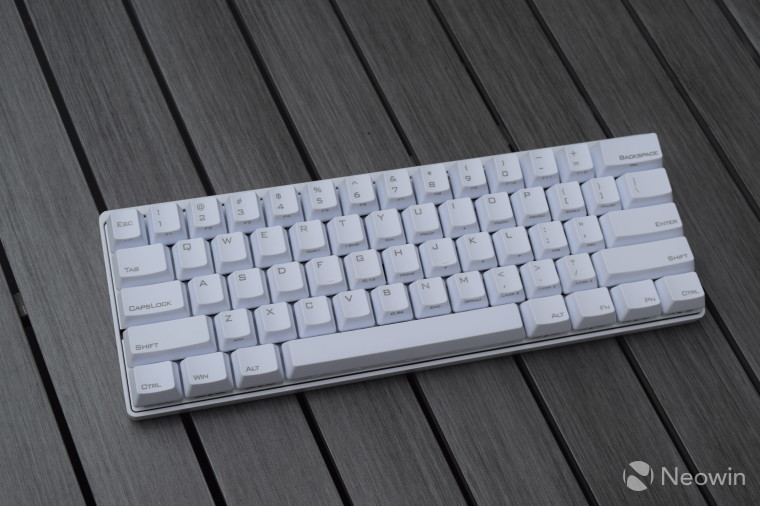 Steven Johns reviewed the Vortex POK3R mechanical keyboard, and came away very impressed – indeed, it achieved a remarkably high score, although there were a couple of weak spots.
And Christopher White put the Synology RT1900ac home router through its paces, publishing his review earlier this week. It offers a great range of features, including a handy mobile companion app, but some of the downsides could be deal-breakers for some potential buyers.
---
The week ahead
Will the Windows 10 Mobile upgrade ever arrive? Microsoft has reportedly told its partners that it will finally begin rolling out this month – but it's worth remembering that it apparently also informed its partners that it would launch in February, and yet still, the wait goes on.
Microsoft is said to be preparing Edge browser extensions for inclusion in an upcoming Windows 10 Insider Preview. If the next preview build arrives next week as expected, we'll have to wait and see if it includes extensions support, although it would surely make more sense for the feature to debut after being introduced at its Build 2016 developer conference at the end of this month.
And following their launch in other markets this week, Samsung's new Galaxy S7 and S7 edge flagships will officially be available in India on Friday.
Along with the usual mix of official news, juicy rumors, and intriguing insights, it should be another exciting week!
---
As ever, there's plenty more to read across the site – including loads of interesting discussions over on our forums.
From all of us on the Neowin team, have a great weekend!