7 Days is a weekly roundup of the Editors' picks of what's been happening in the world of technology - written with a dash of humor, a hint of exasperation, and an endless supply of (Irish) coffee.
It's tough to keep up with everything that's going on around the tech world, with so many announcements, rumors and updates to keep track of. But don't worry if you missed anything – 7 Days is here to walk you through what's been happening lately.
Our journey this week begins by going back to the future, home of the self-lacing shoe. But that future will arrive on December 1, when Nike finally releases its long awaited HyperAdapt 1.0 sneakers for $720.
Over in the UK, there was troubling news for internet users, as the government passed its controversial Investigatory Powers Bill. The so-called 'Snooper's Charter' has been severely opposed by privacy advocates and others who claim it amounts to blanket surveillance of all citizens' online activities.
And there was bad news for those on mobile network Three in the UK too, as the company admitted that customer data had been stolen in a recent breach.
In somewhat happier news, Brits can now sign up to Amazon's Music Unlimited service, priced from as little as £3.99 a month.
Amazon also launched its new Music Unlimited family plans for up to six people, but they're currently available only in the United States.
Apple recently launched its new MacBook Pro featuring a distinctive thin 'Touch Bar' between the keyboard and display, prompting many to wonder if a full touchscreen would have been more sensible. Apple's Phil Schiller shot that idea down, saying that "to reach over the air to try to touch and do things" would be "absurd".
Of course, plenty of people think the Touch Bar is a strange idea too - and given that sales of touchscreen notebooks have been doing well while MacBook sales have been falling, Schiller may just be a little out of touch himself.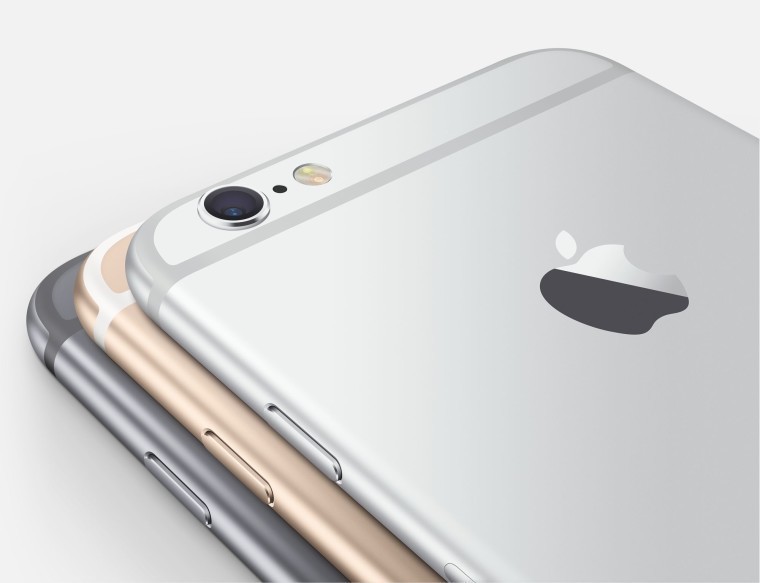 Speaking of Apple's not-so-magic touch, some of its iPhone 6 and 6 Plus handsets have been afflicted by non-responsive touchscreens and flickering displays over the last few months. Apple acknowledged the 'Touch Disease' issue this week, but placed the blame entirely on its customers and how they'd treated their handsets, offering to repair them only if they pay $149.
Mozilla released Firefox 50 on Tuesday bringing significant improvements in start-up performance, and a range of other new features.
It also launched Firefox Focus, a new, simple, privacy-focused web browser, which is available now for iPhones and iPads.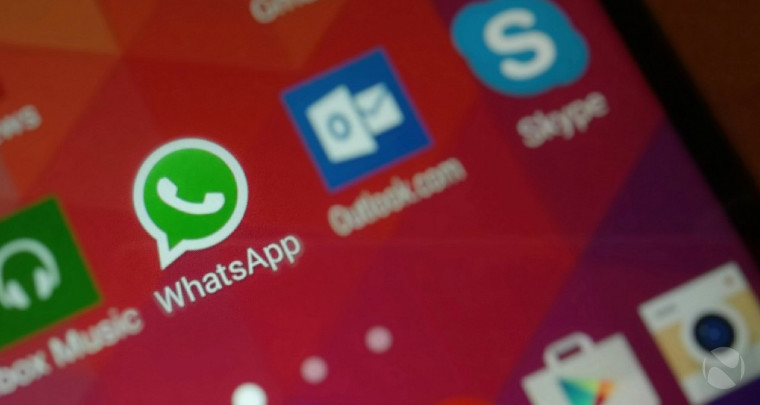 Meanwhile, Facebook bowed to pressure from privacy watchdogs, as it halted its controversial collection of data from WhatsApp users in Europe.
WhatsApp also launched its new video calling feature, bringing it to over a billion users on iOS, Android and Windows devices.
Qualcomm announced its new flagship-class system-on-a-chip, the Snapdragon 835, which will come to high-end devices next year. Built in partnership with Samsung, it brings a 27% boost in performance, with 40% less power consumption.
Qualcomm also revealed details of its new Quick Charge 4.0 technology, which promises "five minutes of charging for five hours of battery life".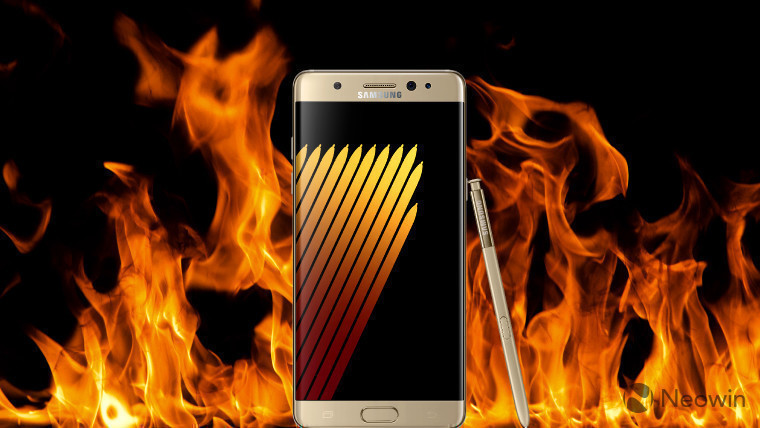 Recent reports have claimed that Samsung plans to refurbish and sell its troubled Galaxy Note7 flagship - but as we explained here, that seems extremely unlikely.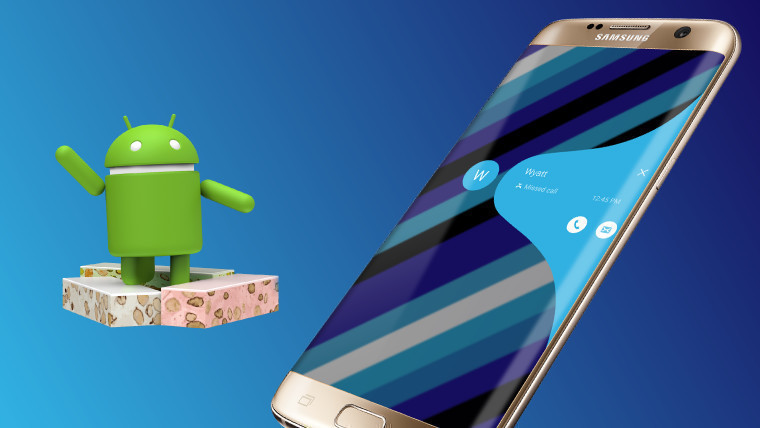 Samsung began rolling out its second Android 7.0 Nougat beta to the Galaxy S7 and S7 edge. The company is also working on its Nougat update for the Galaxy Note 5, S6, S6 edge and Tab S2 - but it still hasn't given any indication of when the update will actually be released for any of its devices.
Given Samsung's record when it comes to updating its devices, it could be a long wait.
Security seems to be an endless problem for Android devices, with major issues popping up with alarming frequency. This week, researchers discovered that some budget smartphones sold by US brand BLU were transmitting personally identifiable user data - including text messages, call logs and location info - to Chinese servers every 72 hours.
HTC launched its latest high-end handset, the Bolt, on US carrier Sprint. Bizarrely, the device comes with the outdated Snapdragon 810 processor - two months after HTC released the Desire 10 Lifestyle with the years-old Snapdragon 400.
It looks an awful lot like HTC is relying on the ignorance of its customers to sell them new devices with ageing specs.
As you may know, HTC is the manufacturer of Google's Pixel flagships - but this week, Huawei confirmed that it turned down the opportunity to build the Pixels. Huawei has plenty of other devices to keep it busy, though, as you can see in these articles from the last few days:
Following weeks of rumors, OnePlus unveiled a more powerful version of its mobile flagship:
New images popped up a few days ago claiming to show the new Moto Droid Turbo 3, which promises to be a fiercely powerful flagship.
And a leaked roadmap suggests that the Moto X could be making a comeback in Lenovo's 2017 lineup.
Rumors and a leaked image point to the possibility of a smaller version of the Mi MIX, Xiaomi's stunning handset with a 6.4-inch display that extends to the edge of the device, and into its curved corners. But the Mi MIX's distinctive design also appears to be its greatest weakness - at least in drop tests.
The Mi MIX will soon have competition from another device with an ultra-thin bezel. The Meizu Pro 7 is expected to launch in December, priced from $395 - a good deal lower than the Xiaomi handset's $520 price tag.
Remember the YotaPhone 2? The stylish Android flagship has a conventional display up front, along with a full-size e-ink display on the rear, and was originally priced at $859. Now, though, you can grab it for less than $120 (and make sure you read our review before you buy!).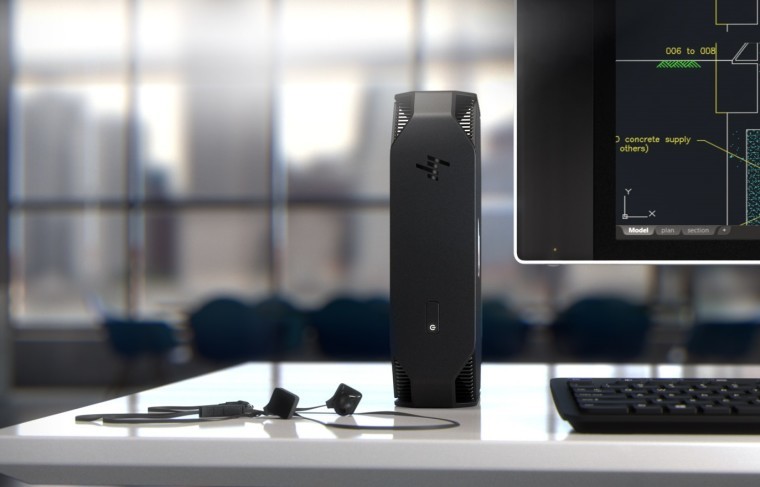 HP unveiled its new Z2 Mini workstation, an ultra-compact powerhouse that's "smaller than a cup of espresso". Priced from $699, it will be available with Intel Xeon processors, up to 1.5TB of storage, and Nvidia Quadro GPUs with "M620-class professional graphics".
HP's Elite x2 tablet launched on Verizon, with integrated 4G LTE connectivity. The Windows 10 Pro device comes with a detachable backlit keyboard and Wacom pen and digitizer, offering similar specs to Microsoft's entry-level Surface Pro 4, and is priced from $899.99.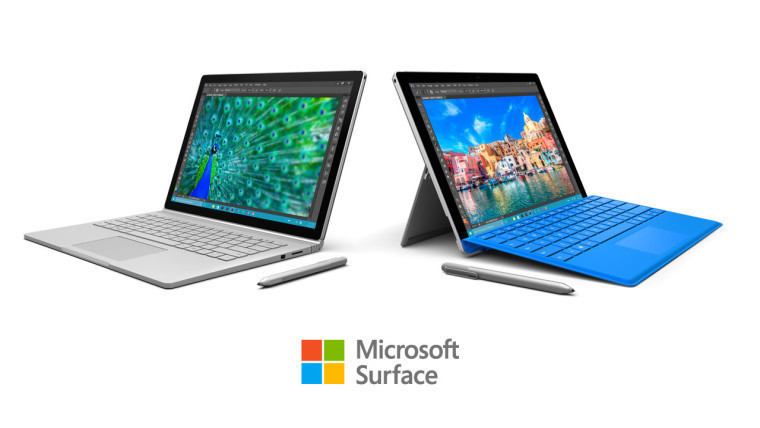 Microsoft released its latest driver and firmware updates for the Surface Book - but once again, the company failed to publish details of those updates at the same time that they began rolling out. Thankfully, it did eventually reveal those details - and unlike its last set of updates, it didn't take three days to do so.
Microsoft has also been offering chunky discounts on its Surface devices. In the US, buyers can get $200 off all Surface Book Core i7 models without its new Performance Base; and in the UK, Surface Pro 4 buyers can get up to £110 off certain models - but both of those deals end this weekend.
Microsoft has lined up some more juicy offers for Black Friday, though, including up to $430 off Surface devices, and discounts on the Xbox One S. Gamers will also be able to buy over 250 Xbox titles - including some of the latest releases - with up to 40% off.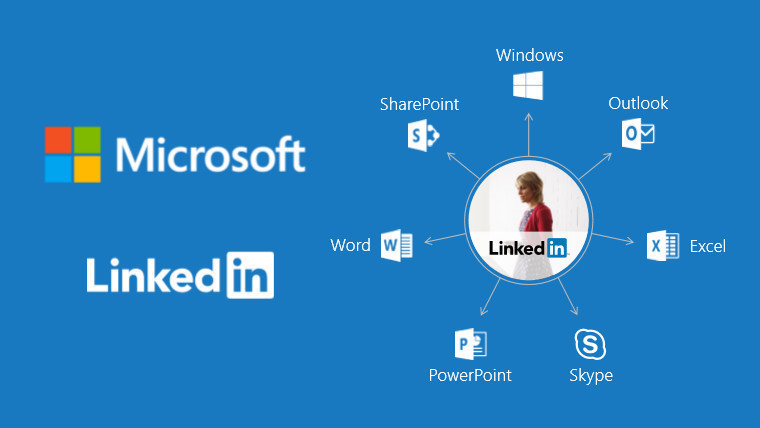 European antitrust regulators expressed 'concerns' about Microsoft's proposed $26.2 billion acquisition of LinkedIn last week. In response, Microsoft has offered unspecified 'concessions' ahead of the European Commission's ruling on or before December 6.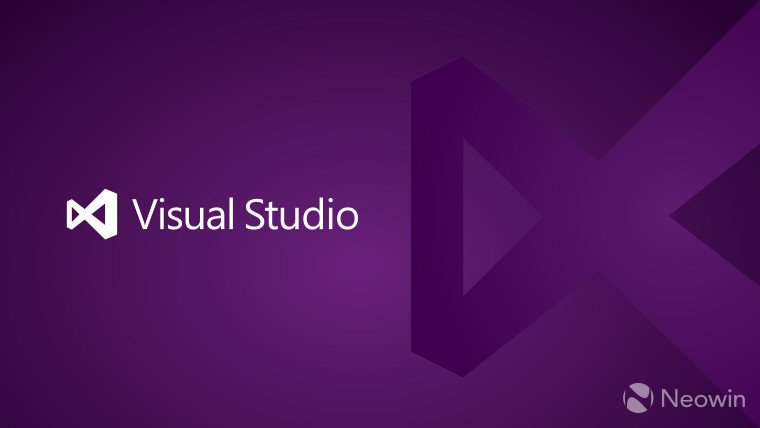 Microsoft held its Connect() developer conference this week, where it made a series of announcements about its Visual Studio development suite (although it had already ruined the surprise for one of them):
And in a rather unexpected twist, Microsoft revealed that it has joined the Linux Foundation (!!) as a platinum member.
It also announced its first public preview of SQL Server on Linux.
After launching the Bot Framework at its Build developer conference earlier this year, Microsoft announced its Azure Bot Service this week, a cloud service designed to make it easier to "build, connect, deploy and manage intelligent bots".
Microsoft's new Surface Dial interaction device went on sale last week for $99.99, and the company is already looking at ways to support it in more of its applications. It added new interaction features for the Dial in its Windows 10 Maps app, along with other improvements for those without a Dial.
Windows Insiders in the Fast ring got a separate update for the Maps app, allowing users to send corrections from their PCs or phones to help improve the quality of mapping data.
Insiders got their first official taste of the new Office Hub for Windows 10 too.
And Microsoft pushed out a general update to its Photos app for all Windows 10 users, adding ink support to let users draw and scribble on their favorite snaps.
Windows 10 users are also getting new pop-up notifications from Microsoft telling them that its Edge web browser is "safer" than rivals such as Firefox and Chrome - but thankfully, there is a way to turn those notifications off.
It's been another busy week for Windows updates. On Tuesday, Microsoft released Windows 10 Mobile build 10586.682 for devices not on the Anniversary Update - including for handsets that didn't get an 'official' upgrade to Windows 10 Mobile.
There were plenty of new builds of the upcoming Windows 10 Creators Update too:
Alienware's general manager said that companies like his saw the value of Valve's Steam Machine consoles two years ago because Microsoft had "really stepped away from gamers" with Windows 8. But he added that, since then, everything has changed with Windows 10.
No surprises here: Microsoft's Phil Spencer said this week that Project Scorpio - which will launch next year with support for native 4K gaming and virtual reality - will be a "premium console" and "will cost more than" the Xbox One S.
Nvidia's latest Game Ready drivers apparently weren't as ready as the company thought. There have been widespread reports of flickering issues and decreasing performance from users who have installed them.
It looks like retail giant Toys R Us prematurely revealed the price of Nintendo's new Switch console.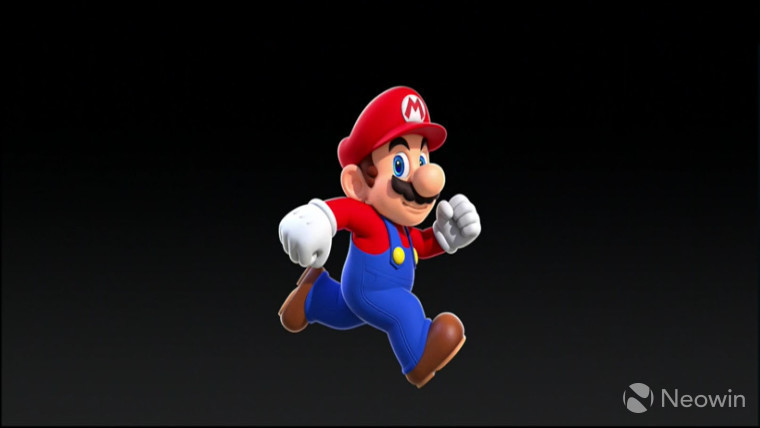 But Nintendo itself announced the official price of its new mobile game Super Mario Run, which launches on iOS on December 15... and it won't be cheap.
But our odyssey around the tech world this week comes to an end with Apple, which unveiled new 10- and 13-inch books, priced from $199, filled with pretty pictures of its products.
Yep, two hundred bucks to feed Apple's sense of superiority and its desperate need for self-congratulation - and all you get out of it is a brochure of its old devices.
Good lord.
---
Bonus content
Before we wrap things up for another week, let me first highlight a few extra bits around the site that I hope you'll enjoy reading.
First up, you may be interested in our feature article about Microsoft. Many people still think of Microsoft as the bland, beige behemoth of yesteryear - but it's a very different company these days, and there are many reasons to be excited about what it's working on.
Rich Woods got his hands on Lenovo's 6.4-inch Phab 2 Pro, the first phone with Google's Project Tango technology. Ahead of his full review, check out his unboxing video and first impressions of the device.
Steven Johns published his review of the Lenovo ZUK Z2, a flagship-class handset at a remarkably low price. There's a great deal to like about the device - but there are also some big drawbacks.
Usama Jawad got his game on with his review of Silence for PCs. He called it a "gorgeous point-and-click adventure game" with stunning visuals, simple gameplay and an engaging storyline - but it's not quite perfect.
And finally, we asked our readers what they think about the Continuum feature in Windows 10 Mobile, which allows owners to use a mouse and keyboard with their handset when connected to a larger display. Is it genuinely useful, a pointless gimmick, or a good idea with flawed execution?
Join in the discussion and have your say!
---
Stay tuned to Neowin in the days ahead for what's sure to be another exciting week, filled with official news, lots of updates, and plenty of insights from around the world of technology.
For now, though, there's lots more to read across the site – including all sorts of interesting discussions over on our forums.
From all of us
on the Neowin team,
have a great weekend!