7 Days is a weekly round-up of the Editors' picks of what's been happening in the world of technology - written with a dash of humour, a hint of exasperation, and an endless supply of (Irish) coffee. 

It's been a pretty big week for us here at Neowin, with the launch of our new-look site last weekend. But things have been even more exciting in the wider tech world, with another seven days of rumors, new releases and, as ever, the occasional WTF moment.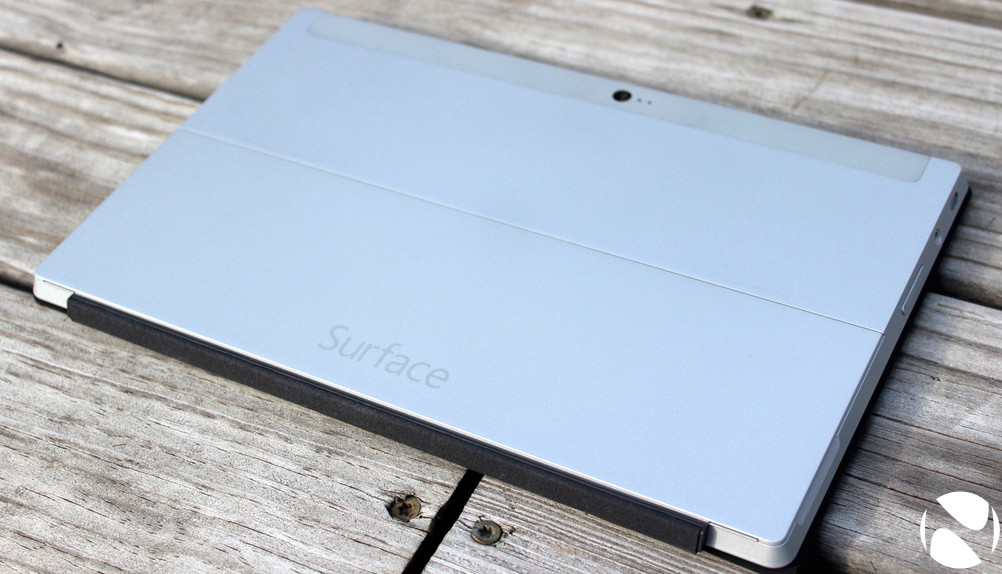 The week kicked off with the news that Microsoft had dropped the price of its Surface 2 tablet by $100 to $349.99 – a reduction of more than 20% on the previous price starting price for the 32GB model. 
The Windows RT tablet can only run apps from the Windows Store – and even Microsoft conceded recently that the Store is littered with large amounts of scammy, scummy software that should never have been allowed on there in the first place. On Wednesday, the company removed 1500 of these apps, promising to refund anyone who paid for them. 
A price cut may well help Microsoft to shift more Surface 2s, but whether buyers of the device will remain satisfied with their purchase will depend largely on whether or not the company does enough to bring more high-quality apps to the platform in the future. If it doesn't, it may well find that more users continue to turn their backs on Windows, in favour of other platforms.
The Chinese government is already preparing to take its business away from Microsoft, having banned the purchase of Windows 8 for official use earlier this year. This week, it revealed that it plans to launch its own desktop OS in October, as part of a wider effort to reduce domestic dependence on foreign software, in a move driven largely by paranoia over surveillance by international intelligence agencies.
Given how difficult it is, even for companies like Microsoft, Google and Apple – with multibillion dollar budgets, huge resources and immense expertise amassed over decades of development – to create and maintain stable operating systems, developing its own OS will be no small task for China. Reports suggest that the OS may be based on Linux, perhaps even a direct offshoot of the Android Open Source Project – so much for not relying on foreign software…  
While work continues on its OS, the Chinese government is continuing its investigation into Microsoft over alleged antitrust violations, following raids on its offices across the country. China's State Administration for Industry and Commerce said this week that Microsoft had not been 'fully transparent' in disclosing data regarding its sales there, and it seems that the country's investigation is focusing on Microsoft's bundling of Internet Explorer and Windows Media Player as part of the Windows OS.
Given that Microsoft has already been through this minefield with regulators in Europe and the United States, it seems that China is rather late to this particular party.
​
There has been some speculation that Microsoft's conflict with the Chinese government may have contributed to Huawei's decision to drop its support for Windows Phone, at a time when other manufacturers – including Lenovo, LG, XOLO, Micromax, Prestigio, Blu, Fly, K-Touch, Gionee and more – have all committed to launch handsets with Microsoft's mobile OS. Huawei insists that its decision was just business, stating that Windows Phone "wasn't profitable for us".
Huawei launched only two Windows Phones – the Ascend W1 and W2 – but the bulk of its development work and marketing resources were focused on its much larger Android range. It's hardly surprising that its Windows Phone efforts saw little success in that context.
But while Huawei's decision to step back from Windows Phone is a blip of bad news for the platform, there was good news for Windows Phone users this week. Months after Spotify launched its free music streaming service for iOS and Android, Windows Phone users can finally stream music to their devices without a subscription.
This is just the latest example of the 'other' app-gap on Windows Phone – while many big names apps have been making their way to the platform, feature parity with the same apps on rival operating systems remains a big problem when it comes to Windows Phone.
Windows XP unexpectedly made its way back into the headlines this week – but not for the reasons that you might expect. Although Microsoft terminated its support for the OS earlier this year, around 25% of the world's PCs continue to run XP, and that's left a lot of systems unable to get the latest updates.
Enter 'Unofficial Service Pack 4' for Windows XP. As you've probably guessed from the name, Microsoft hasn't changed its mind on supporting the obsolete OS – Unofficial SP4 is a cumulative package of official Microsoft updates, bundled into a single unofficial release, and includes the Windows Embedded POSReady 'trick' to allow users to continue downloading the latest new updates for XP direct from Microsoft's servers.
We invited Microsoft to comment on the release, but the company preferred to stay tight-lipped. We suspect they're all a bit too busy putting every effort into Windows 9, in the hope that its release next year will finally drive a stake through the heart of the OS that just won't die.
But there was one bit of software that did go to the great Recycle Bin in the sky this week. Windows Live Messenger – still widely referred to by its previous name, 'MSN Messenger' – was axed by Microsoft last year, in every market around the world except China, where it continued to be operated in partnership with a local third-party company.
But users of the messaging service in China received notification this week that MSN Messenger is being shut down on October 31, although they will receive a $2 voucher for Skype, in the hope that they will stick with Microsoft when the service closes after 15 years of operation.
There was great news for Xbox One owners on Thursday, as Microsoft launched the September Update for the console, just ten days after the August Update rolled out.
The latest update brings one of the most requested features to the Xbox One, with the launch of a new Media Player app, which can play media files from connected USB storage devices. The app is fairly limited for now though, so you'll have to wait until later this year before you can stream files from your home media server or play those MKVs of movies and TV shows that you've downloaded, you naughty people.
Also on Thursday, Apple sent out invites for a media event on September 9, at which the company is expected to launch its new iWatch and at least one larger iPhone model. It seems likely that Apple will finally support NFC with its new iPhones too, along with the launch of its own mobile payment solution. Of course, it's not the first time that rumor has popped up – but various sources insist that Apple is seriously, definitely, totally going to do it this time. For real.
With or without NFC, though, there's no doubt that the new iDevices will be a huge success – Apple has been going from strength to strength in recent years, after all. But for another company, things haven't been going too well at all.  
OnePlus has stumbled from one screw-up to another since it launched its first device this year. In June, it redesigned a mandatory regulatory mark on its products in Europe, which resulted in delayed deliveries to customers. Earlier this month, it found itself in the middle of a PR storm, after launching an ill-advised photo contest, encouraging women to share photos of themselves to be judged on its forums, to try to win an 'invite' to buy one of its phones.
There have been numerous reports of technical problems with the devices as well, such as yellow 'banding' on the display and buttons not working properly, along with customers receiving new handsets with accessories missing from the box and poor quality packaging.
Oh, and let's not forget, too, the idiotic 'smash your phone' contest to win an invite – this video shows how dangerous it is to hit a device with a Li-Ion or Li-Po battery inside it, and how stupid it is to recommend this action to users.
This week, an owner found out just how volatile those batteries can be, when his OnePlus One exploded in his pocket when he was walking around town. The battery's explosion destroyed the handset and left him with minor burns. To the credit of the company, however, it moved quickly to resolve the issue – retrieving the damaged device, and providing a replacement to the customer free of charge. It seems OnePlus may finally be learning how to handle customer relations.
It emerged this week that two HP customers had also received minor burns, while a further thirteen had seen 'minor damage' to their property, after overheating problems with official HP power cords. This prompted HP to announce a worldwide recall of over six million of its LS-15 AC power cords, shipped with HP and Compaq notebooks and netbooks - and various accessories, such as docking stations - between September 2010 and June 2012.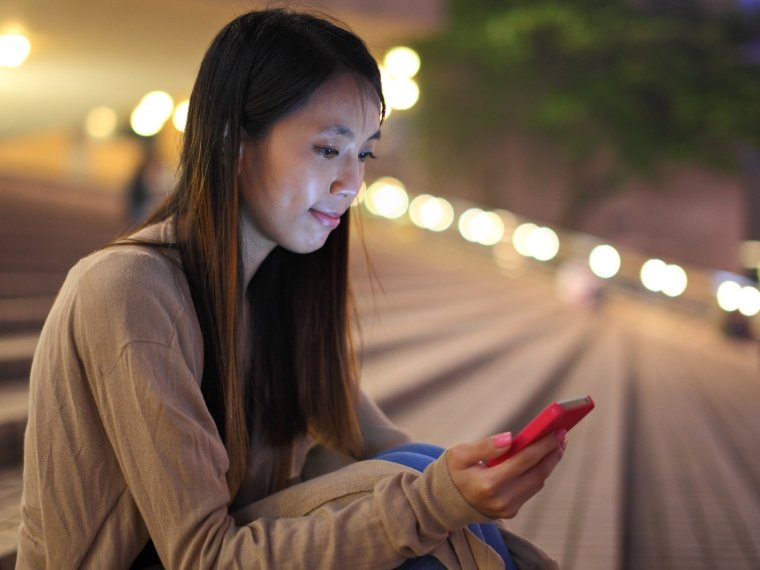 We end our weekly round-up with a special little something for all those lonely hearts out there.  
For as little as $3 a day, you can now get a virtual boyfriend or girlfriend – a real person (rather than a digital avatar or chatbot) who will call, text and IM you to listen to your whining, tell you that you're amazing, and even wish you sweet dreams before you go to bed.
Of course, if you're on a tight budget, there's always Cortana instead – we hear she's single, and she's got a wicked sense of humour.

Image credits: 2) Edudemic; 4) Huawei; 8) Microsoft; 10) OnePlus Forums; 11) HP; 12) Woman using phone image via Shutterstock