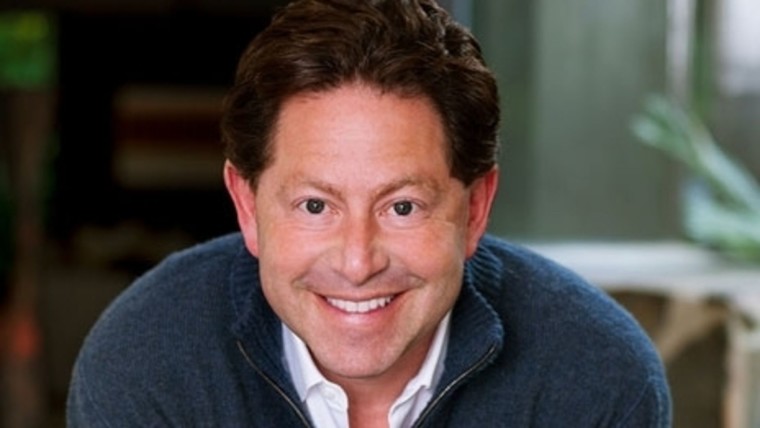 Today, Microsoft shocked gamers around the world by announcing that it plans on acquiring Activision Blizzard — the company behind popular franchises like Call of Duty, Crash Bandicoot, Diablo, Overwatch, and StarCraft — for $68.7 billion. The deal is expected to finalize sometime in late 2022 to early 2023, pending regulatory approval.
While the majority of discussions have revolved around whether Call of Duty will be exclusive to Microsoft platforms going forward, many people are wondering what will happen to current Activision Blizzard head Bobby Kotick. Calls for Kotick to resign have been mounting since a report by The Wall Street Journal stated that he knew of the sexual harassment going on at the company. The Wall Street Journal also detailed incidents where Kotick harassed employees.
According to another report by The Wall Street Journal making the rounds, Kotick will depart after the Microsoft acquisition goes through. In the meantime, he's going to work towards improving the workplace environment at Activision Blizzard. Given all the news that's come out lately about Kotick's involvement in the harassment and alleged coverups, it seems like his departure is the necessary step in healing the company. Microsoft has a tough task ahead.
Microsoft is also looking into harassment allegations against founder Bill Gates and others at the company. This report will be made public in the coming months. It seems like current Microsoft head Satya Nadella is serious about making Microsoft — and all of its divisions — a safe workplace for everyone. Maybe a place that's free of sexual harassment and other toxic behavior.
As with any unconfirmed report, take it with a grain of salt until Microsoft, Activision Blizzard, or Kotick announces the departure. However, given The Wall Street Journal and Jason Schreier's excellent track record with such news, it's most likely accurate.