As part of today's Amazon Deal of the Day, the company is touting "16% off Samsung, Toshiba and Kingston Storage" but as of writing the percentages are actually higher (up to 41% off) and there is no Kingston SSD deal that we can see, it's possible there was limited stock and they've sold out already. Happily, you can still save up to 41% off other storage options, which are listed below.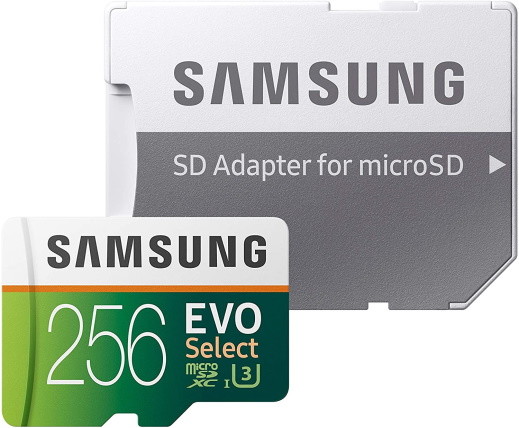 First up is the largest discount of 41% off the Samsung EVO Select 256GB microSDXC Memory Card with Adapter, a few of the highlights for this card can be seen below:
Memory Type: SDXC
Hardware Interface: MicroSDXC
Speed Class: Class 10 (Up to 100MB/S Read and 90MB/S Write)
Capacity: 256GB
It's now available for $29.49 (list price 49.99) a savings of $20.50 (41%) other capacities are available but with smaller or no discounts applied.
Lastly, there's a 20% discount on the Toshiba N300 8TB NAS HDD. A few of its highlights include:
Capacity: 8000 GB
Hardware Interface: SATA 6.0 Gb/s
Cache memory (Size): 256 Mb
Built for small office and home office NAS
Designed for 24/7 operation
High reliability with up to 180TB/year workload rating
High performance 7200 RPM drive with large cache size
Integrated RV sensors to compensate for rotational vibrations
Includes Toshiba 3 year limited warranty
It can be had today for $163.99 (list price $204.99) which is $41 (20%) off the normal price. Again, other capacities are available at lesser discount.
You can keep an eye out on the Storage Deals here, maybe the Kingston drive or others will show up later in the day. Amazon also has a bunch of other Gold Box deals going on today that aren't so tech related that you can check out here.
Update: The Kingston deal is back, here.