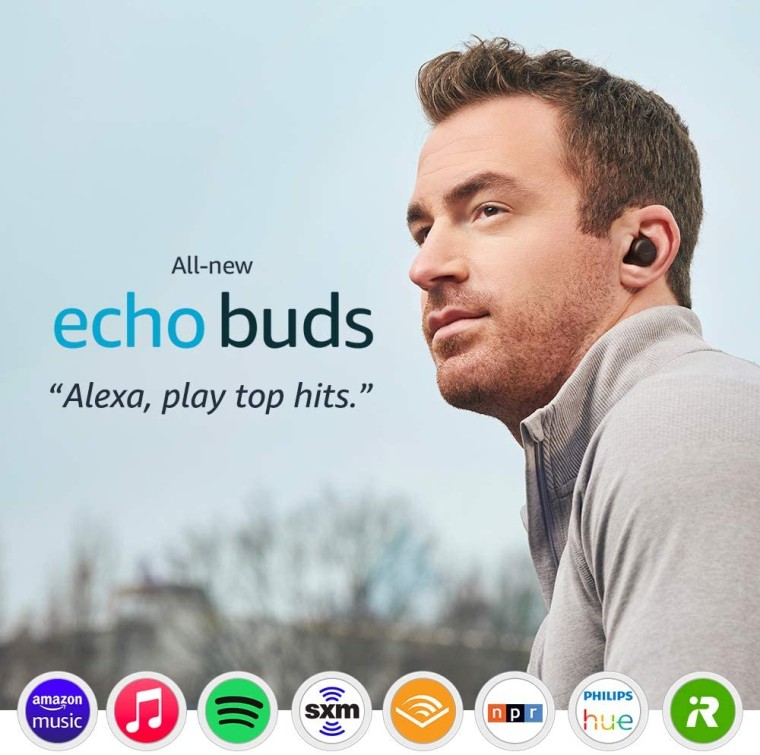 Today, Amazon is discounting the second-gen Echo Buds by 25%, which lets you procure them for just $89.99, which is a savings of $30 off the $119.99 list price of these earbuds which only launched in the U.S. two months ago.
Compared to the first-gen Echo Buds, the earbuds' size is reduced by 20% and introduces a vented design for minimal ear pressure. The nozzle is also shortened so they don't reach the deeper portion of your ear canal. The Echo Buds are IPX4-rated to resist splash, sweat, and light rain. There are now four sizes for the ear tips with an oval shape and two sizes for the wingtips.
A few other highlights are detailed below:
Dynamic audio and active noise cancellation (ANC)
Compact and comfortable - Echo Buds are small, light, and sweat-resistant, with a secure, customizable fit that's made to move with you.
Hands-free entertainment - Echo Buds work with the Alexa app to stream music, play podcasts, and read Audible audiobooks—just ask.
Long-lasting battery - Get up to 5 hrs music playback per charge and up to 15 hrs with the charging case. A 15-min quick charge provides up to 2 hrs of music.
Leave your phone in your pocket - Use your voice to make calls, set reminders, add items to your shopping list, or even start a meditation session.
Works with other assistants - Compatible with iOS and Android, and supports access to Siri and Google Assistant.
Designed to protect your privacy - Amazon is not in the business of selling your personal information to others. Echo Buds are built with multiple layers of privacy controls, including the ability to mute the mics with the Alexa app.
These qualify for free delivery in the U.S. and include a 1-year limited warranty and service. Optional 1-year, 2-year, and 3-year extended warranties are also available and the buds are returnable if you are not satisfied. If you are in the U.K. and wondering if you can get these at discount too, unfortunately, the buds are not yet available there, and even the first-gen buds have sold out.
Get the Echo Buds (2nd gen) for $89.99 (list price £119.99) at Amazon
If you're not interested in picking up this deal, Amazon has quite a few more deals today.
As an Amazon Associate, Neowin may earn commission from qualifying purchases.