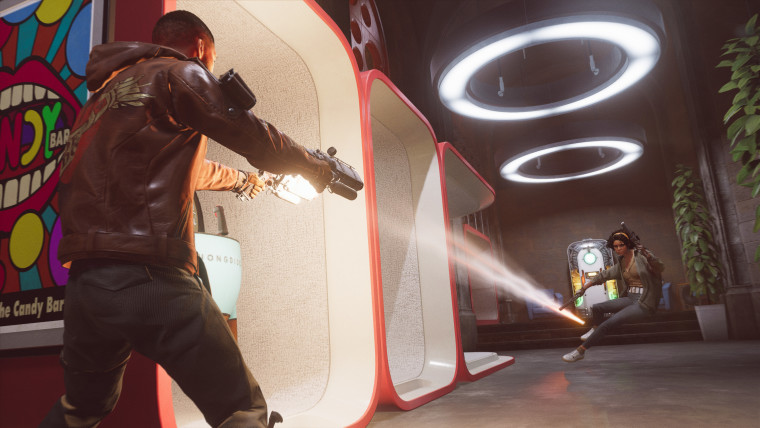 AMD today released a hefty driver package for graphics card owners on the red team. The Radeon Software Adrenalin 21.9.1 driver brings support for Microsoft's soon-releasing operating system Windows 11, a couple of new games, an automatic overclocking feature, more Vulkan extensions, and Smart Access Memory support for older GPUs.
Arkane Studio's latest game Deathloop is releasing tomorrow and those with AMD graphics will want to update to this driver for optimal performance. The Call of Duty Vanguard open beta is kicking off later this week too, and this driver is a recommended install for that as well.
Aside from game optimizations, the driver also carries some interesting new features, one being Auto Overclocking. This is a feature dedicated for users with Ryzen 5000 series processors and Radeon 6000 series graphics cards. A new Tuning Control section will appear on the Performance > Tuning tab in Radeon settings for these users offering one click overclocking capabilities for both GPU and CPU or just the CPU.
AMD Smart Access Memory support is also being extended to Radeon RX 5000 series graphics cards. This feature unlocks performance benefits when running supported AMD graphics cards alongside a Ryzen 5000 series processor. Previously, only RX 6000 series GPUs were supported.
Lastly, while the driver's release notes list Windows 10 as the only supported operating system, AMD has confirmed Windows 11's early builds are officially supported in this release.
Here are the bug fixes included in this driver:
Visual artifacts in PAYDAY™ 2 may be observed during gameplay on some AMD Graphics products such as Radeon™ RX 6800 XT.
Connecting two displays with large differences in resolution/refresh rates may cause flickering on Radeon RX Vega series graphics products.
On Radeon™ RX 5500 XT Graphics, higher than expected memory clock speed and power consumption may be experienced when idle and the display's resolution and refresh rate are set to specific values such as 1080p @ 60Hz.
While playing Assassin's Creed® Odyssey, driver timeouts or black screens may be experienced on some AMD Graphics products such as Radeon™ RX 480 Graphics when the user quickly navigates through the game menus or swiftly looks around an environment with their character.
The known issues are these:
Open Broadcaster Software™ may continue to run in the background after a user ends a recording session and closes the application.
Driver timeouts may be experienced while playing a game & streaming a video simultaneously on some AMD Graphics products such as Radeon™ RX 500 Series Graphics.
AMD Radeon™ Software may crash or become unresponsive while playing some DirectX® 11 games such as PlayerUnknown's Battlegrounds™ with multiple displays connected in extended mode.
Playing Horizon Zero Dawn™ for an extended period may lead to a driver timeout or game crash on some AMD Graphics products such as Radeon™ RX 6700 XT.
Enhanced Sync may cause a black screen to occur when enabled on some games and system configurations. Any users who may be experiencing issues with Enhanced Sync enabled should disable it as a temporary workaround.
Radeon performance metrics and logging features may intermittently report extremely high and incorrect memory clock values.
The Radeon Software Adrenalin 21.9.1 optional driver can now be downloaded via the Radeon Settings app on Windows or the links on the official release notes page.