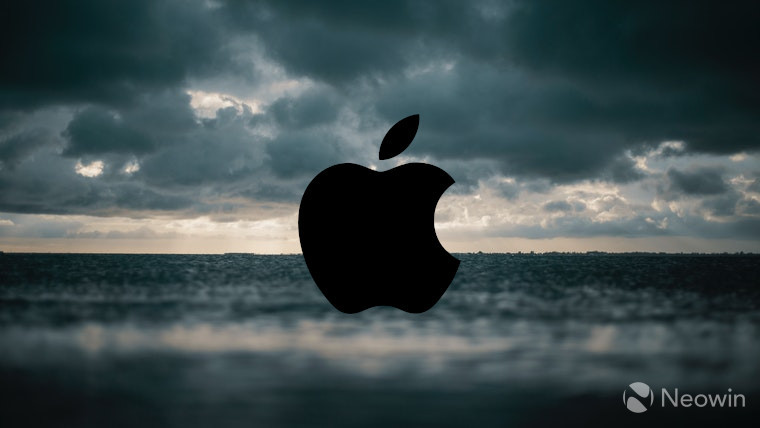 Apple is working on new tools and services that take advantage of Generative Artificial Intelligence (AI) to compete with the likes of OpenAI and others. Last year, Apple was caught off guard as OpenAI, Microsoft, and Google launched their versions of chatbots, taking advantage of the advancements in Generative AI technologies.
Now it looks like Apple is finally planning to go head-to-head with companies in the AI space. According to the latest report by Bloomberg (Paywall), Apple is planning to enter the AI space soon with its take on ChatGPT. The report notes that Apple has been working on its own framework as well as a Large Language Model (LLM) that has the potential to power what Apple employees are calling "Apple GPT". The Cupertino giant had first established Ajax foundation last year to unify machine learning development but now is focused primarily on Generative AI technologies.
The company has already deployed AI-related improvements to search, Siri and maps based on that system. And Ajax is now being used to create large language models and serve as the foundation for the internal ChatGPT-style tool, the people said.
Bloomberg also noted that Apple has intensified efforts to develop a compressive AI system that can fit well in the company's ecosystem. A different set of individuals are also working on addressing privacy concerns surrounding the technology.
In recent months, the AI push has become a major effort for Apple, with several teams collaborating on the project, said the people, who asked not to be identified because the matter is private. The work includes trying to address potential privacy concerns related to the technology.
In May, Tim Cook (CEO, Apple) said in an interview that he had been using ChatGPT and while he has been following the space closely, Generative AI technologies still have a long way to go.
According to sources close to the matter, Apple has deployed "Apple GPT" internally for employees to leverage at work. The rollout was halted last year due to security concerns but has been extended to more employees since then. Currently, Apple does not allow employees to use any data produced by the app for features that are bound for customers. As per Apple employees, the chatbot looks similar to Google Bard and Microsoft Bing AI, and can be accessed via a web browser. Unfortunately, it "doesn't include any novel features or technology."
Currently, there is no word on when Apple plans to reveal the new technology to the public. Unfortunately, there is uncertainty about what could be expected from a chatbot from Apple, and if it will even be available to everyone or restricted to Apple's ecosystem.