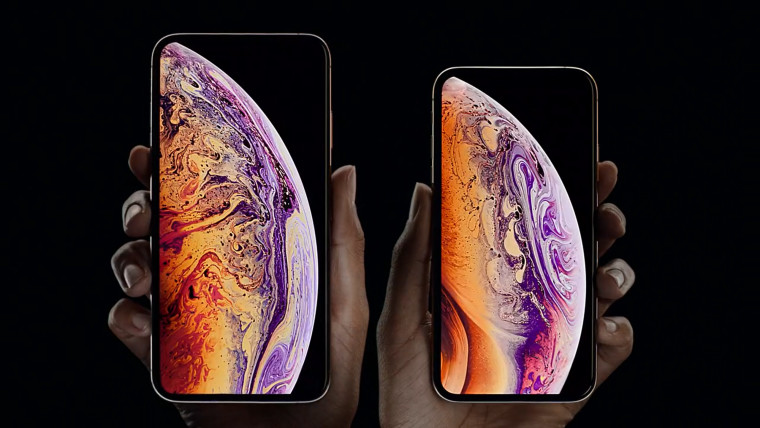 In 2018, Apple launched the first lineup of nearly bezel-less iPhone models, doing away with the large top and bottom bezels we saw in models leading up to the iPhone 8 in 2017. Because of the reduction in bezel sizes, Apple felt comfortable increasing the size of the display, and the smallest model in the family, the Xs, still has a 5.8-inch panel.
While that's largely expected to stay the same in 2019, next year could bring some good news for those who have trouble handling the large-screen devices that have become more commonplace in recent years. According to a report from DigiTimes, the 2020 iPhone models could mean a complete shift to OLED as the display technology for all of the company's smartphones, which has been previously suggested, but it could also bring new screen sizes to the table.
Instead of the current 5.8-, 6.1-, and 6.5-inch models we have currently, we could be looking at a lineup starting with a screen as small as 5.42 inches. Now, 5.42 inches is certainly not small compared to most of the smartphones we were accustomed to a few years ago, but with the trend towards slimming down bezels as much as possible, this model would likely be much easier to wield than the 5.5-inch iPhone 8 Plus. It won't be quite like the iPhone SE, though.
If you do like big-screen phones, then the largest model might be interesting as well, since it's said that it will be bumped up to a 6.67-inch display, slightly larger than the current 6.5-inch panel of the iPhone Xs Max. The screen sizes of each of the three models would be 5.42, 6.06, and 6.67 inches.
Apple's 2020 iPhones could also feature a 3D camera on the back, according to previous reports. If you don't want to look that far ahead, the 2019 models are said to including features such as reverse wireless charging and a bigger battery.