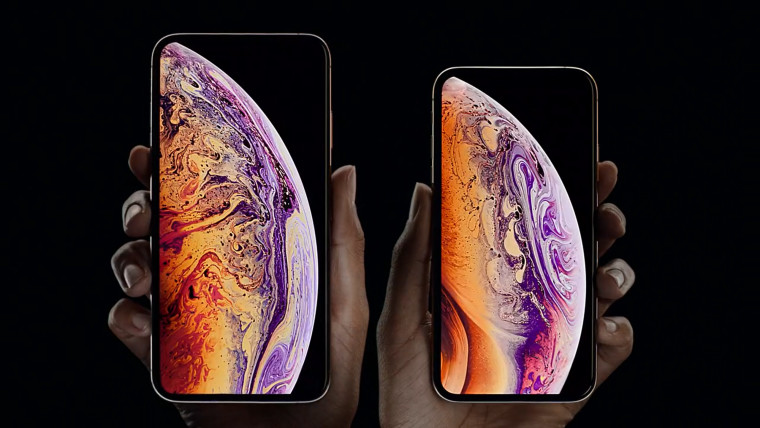 Apple announced a trio of new premium smartphones at its special event yesterday – the iPhone Xs, iPhone Xs Max, and the iPhone Xr. The top-of-the-line iPhone Xs Max, as expected, pushes the boundaries of smartphone pricing, starting at a staggering $1,099, with the smaller Xs starting at $999 and the slightly more affordable Xr starting at $749. However, if you're interested in purchasing these devices in the UK or any of the other European countries, you might be in for an unpleasant surprise.
In the UK, the prices in pounds are similar to the dollars pricing, which means that you will need to shell out much more than you would if you bought it in the United States. The iPhone Xs starts at £999 ($1,304) for the base 64GB version, climbing to £1,149 ($1,499) and £1,349 ($1,760) for the 256GB and 512GB variants respectively. Similarly, the maxed out 512GB version of the Xs Max will cost £1,449 ($1,890), which is a whopping $441 difference.
In some other European nations, this difference increases. For example, the base variant of the iPhone Xs Max costs €1,249 ($1,451) in Germany, with the maxed out 512GB variant selling for €1,649 ($1,915), a $466 difference. Things get costlier in your live in France, Italy or Hungary, as the difference in pricing could increase all the way up to $501, $514 or $615 respectively.
It's the same with the iPhone Xr. The base 64GB variant costs £749 ($977) in the UK, with the highest model being offered at an asking price of $899 ($1,172), a whole $273 costlier. In Italy, however, that difference increases to $331, which is quite a lot.
Apple has been bumping up the price of their smartphones year-over-year, and it has been a topic of debate on whether such prices are acceptable. The Xs Max is undeniably the costliest mainstream flagship device, beating the Samsung Galaxy Note9. Not to forget, you will be needing to drop some more dollars on dongles if you intend to use your existing wired headphones that have a 3.5mm jack or charge your phone with a fast charger, both of which will be omitted from the in-box accessories list.
If this hasn't already put you off, you can pre-order the iPhone Xs and iPhone Xs max in the US and select European countries starting tomorrow, with the devices shipping on September 21. Pre-orders for the iPhone Xr begin October 19, and those devices will begin shipping on October 26.
What do you think of these prices? Let us know in the comments!
Via Mashable