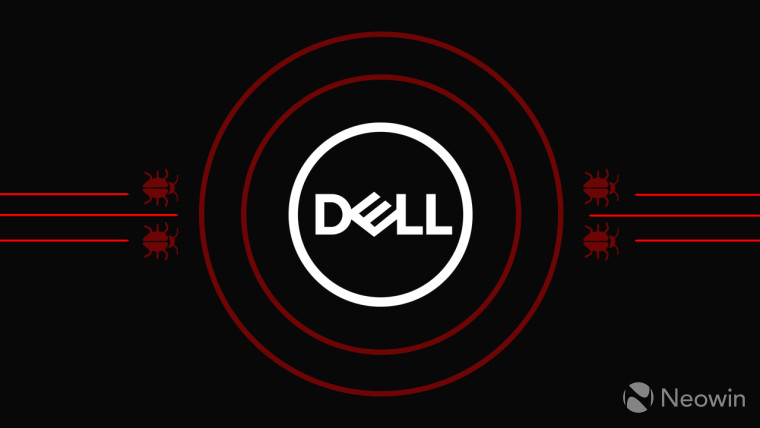 Some of Dell's desktops and notebooks received a firmware update a few days ago and according to user reports from around the internet, the new BIOS seems to be breaking the firmware causing black/blue screens of death (BSODs), booting failures, and boot loops. There could be some other symptoms too that haven't been widely reported yet.
Some of the affected models include the:
Latitude 5320 business laptop,
Alienware Aurora R8 gaming PC, and
Inspiron 5680 desktop.
That said, this list isn't exhaustive and other devices may be affected too.
A Latitude 5320 user on the Dell forum with the username "Dell5320" first brought this problem to light. They stated that the BIOS version 1.14.3 was causing "Blue Screen & Booting Issues" on their system. The firmware appears to have since been pulled from Dell's site.
Here's what he writes:
After upgrading my 5320's BIOS to the new 1.14.3 version today, the laptop will not boot. When pressing the power button, the light on the button will show for around 10 seconds and then turn off again. Occasionally the whole keyboard lights up but the laptop will shutdown shortly after, but sometimes the laptop will turn on and display a "Time-of-day not set - please run SETUP program" error, and upon pressing "Continue", the laptop will then shutdown again. A few times it has booted but then shown a blue screen for a while before shutting down.
The same user noted that a workaround to this issue is to downgrade the BIOS to an earlier version. Here is Dell's official guidance article on how to do it. And here's a BIOS recovery guidance article.
An Alienware Aurora R8 user "MiraiKei" reports that the firmware version 1.0.18 caused their PC to go into a BSOD boot loop:
My Aurora R8 completely hard freeze crashed yesterday while I was playing VR. It automatically rebooted but is stuck in an endless Preparing Automatic repair and then BSOD loop with a sad face and incomplete text.
Finally, we have an Inspiron 5680 desktop user who faced a black screen due to improper booting. They write:
The updates downloaded and I chose the option to restart my PC, and now here I sit with my PC powered on, but with no output to my monitor and no lights on my peripherals. It's been like this for almost an hour.
So, right now, it's probably best to avoid a firmware update on your Dell machines. However, if you have already updated and are experiencing issues, try the BIOS downgrade workaround that we mentioned earlier.
via BleepingComputer