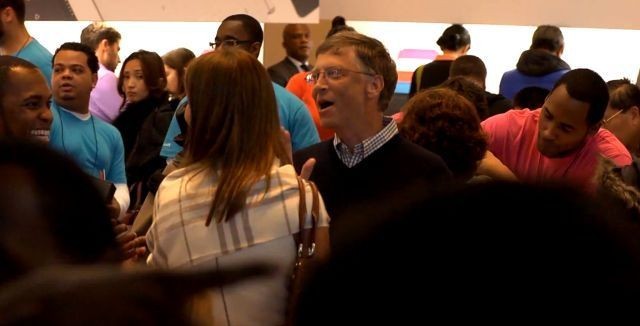 Bill Gates is, without a doubt, a very wealthy man. The co-founder and Chairman of Microsoft is currently the richest man in the US and the second richest man in the world, with an approximate net worth of $63.4 billion. However, in a new interview Gates says that all that money doesn't mean much to him on a personal level.
In a chat with the Telegraph website, Gates says bluntly:
I'm certainly well taken care of in terms of food and clothes. Money has no utility to me beyond a certain point. Its utility is entirely in building an organization and getting the resources out to the poorest in the world.
That organization is the Bill and Melinda Gates Foundation, which has used its resources to help fund efforts to stop deadly diseases in third world countries along with efforts to improve education in the US. So far, the group has given out a whopping $28  billion. Gates says that 95 percent of his wealth will go towards the foundation and that the money will all be spent within 20 years of his and his wife' death.
Gates says there is no specific religious reason for wanting to help others with his vast wealth, saying, "... it's about human dignity and equality. The golden rule that all lives have equal value and we should treat people as we would like to be treated."
Source: Telegraph | Image via Microsoft