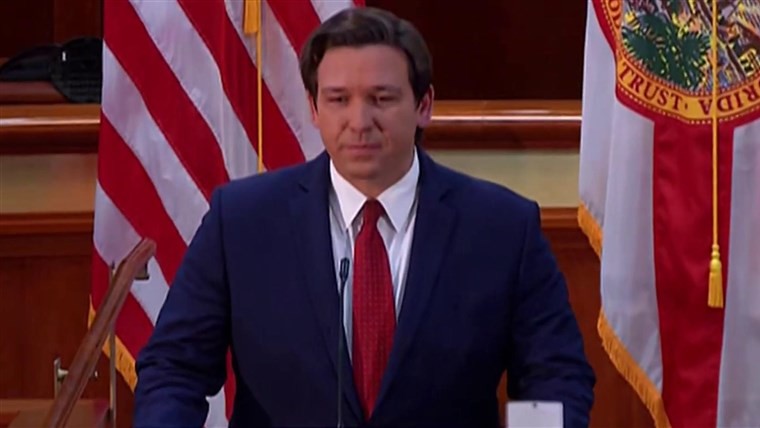 Florida Governor Ron DeSantis today signed the Big Tech Bill, also known as SB 7072 that stops social media companies from "knowingly de-platforming" Florida Politicians. Under the new law, social media companies must inform the users if they are banned or censored. It also makes it mandatory to notify users where a post is flagged as false or containing disputable information. The users, if banned, also have the ability to sue social media companies for up to $100,000.
Today, Floridians are being guaranteed protection against the Silicon Valley power grab on speech, thought, and content. We the people are standing up to tech totalitarianism with the signing of Florida's Big Tech Bill. https://t.co/cDewFJiEPk

— Ron DeSantis (@GovRonDeSantis) May 24, 2021
DeSantis said:
This session, we took action to ensure that 'We the People' — real Floridians across the Sunshine State — are guaranteed protection against the Silicon Valley elites. If Big Tech censors enforce rules inconsistently, to discriminate in favor of the dominant Silicon Valley ideology, they will now be held accountable. They use secret algorithms and shadow banning to shape debates and control the flow of information. Yet they evade accountability by claiming they're just neutral platforms. This will lead to more speech, not less speech, because speech that's inconvenient to the narrative will be protected.
Florida's Big Tech Bill gives every Floridian the power to fight back against deplatforming and allows any person to sue Big Tech companies for up to $100,000 in damages. Today, we level the playing field between celebrity and citizen on social media. https://t.co/SOW6DZZT2K

— Ron DeSantis (@GovRonDeSantis) May 24, 2021
Interestingly the new law affects most tech companies, but it does not affect Walt Disney. A provision in the bill states that "the term does not include any information service, system, Internet search engine, or access software provider operated by a company that owns and operates a theme park or entertainment complex as defined in s. 509.013."
Many skeptics call the bill unconstitutional as it conflicts with Section 230 of the Communications Decency Act, which protects social media platforms from liability for good-faith moderation. It might also be challenged under the First Amendment, which prevents government interference in private websites.
Carl Szabo, VP, and General Counsel of NetChoice, a group representing big tech companies states:
The First Amendment prohibits the government from compelling or controlling speech on private websites. If this law could somehow be enforced, it would allow lawful but awful user posts including pornography, violence, and hate speech that will make it harder for families to safely navigate online.
The bill was first proposed by Governor DeSantis in February after former President Trump was permanently banned from Twitch, Twitter, Instagram, and Facebook following the Capitol Hill riots.