The Google Home Mini's history is replete with numerous discounts and giveaways. Back in March, the smart speaker was distributed freely amongst the subscribers of Spotify's Family Plan in the United Kingdom. This was after a similar offer had already been instated in the United States last year in November.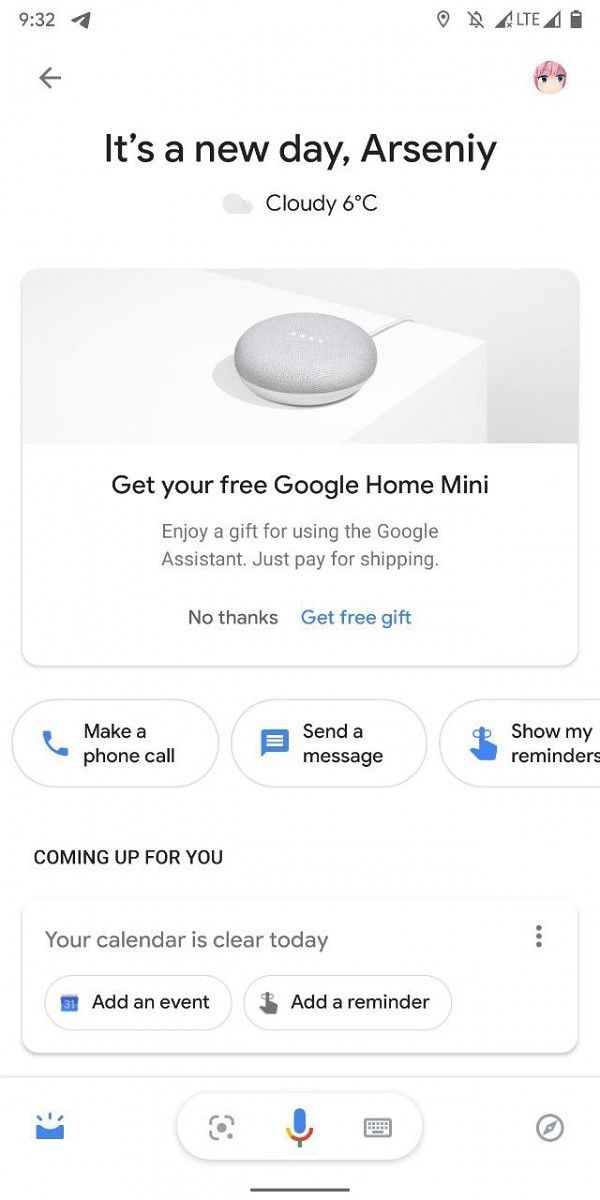 Today, Google has returned with the freebies. The Google Assistant app is now showing some users the opportunity to claim a Google Home Mini for free. Through it, the lucky users can just enter their shipping details and claim their Home Mini free of charge.
Likewise, YouTube Premium subscribers are also reportedly getting the same offer in some regions of the United States.
Having said that, while the device itself is being given away for free, you will still have to pay for shipping.
We are not sure about how exactly Google is picking out the customers on the Google Assistant app under this offer. Perhaps frequent users of the voice assistant have a higher likelihood of becoming one of the beneficiaries.
To check if you're one of the lucky ones, simply open your Google Assistant or head over to your YouTube app and see if you get the pop-up prompting you to claim the Home Mini.
Source: Android Police, XDA-Developers