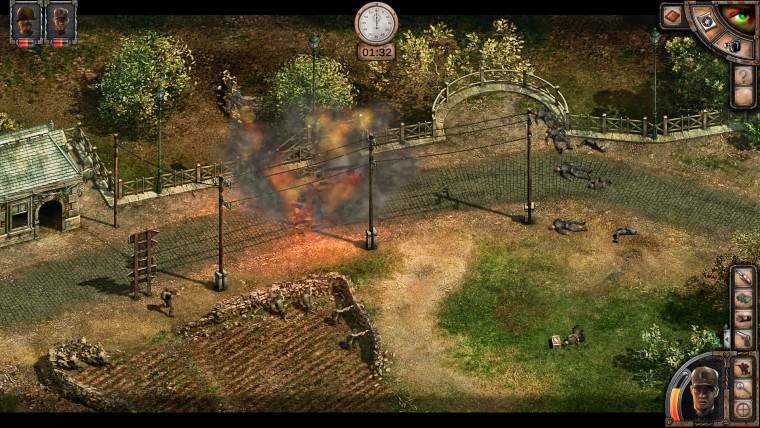 As a part of its E3 2019 lineup, Kalypso Media today announced remasters of two classic strategy games Commandos 2 and Praetorians, both originally released in the early 2000s by Pyro Studios.
The announcement arrives almost a year after Kalypso picked up three IPs owned by Pyro Studios, Commandos, Imperial Glory, and Praetorians, intending to create new entries as well as re-release some of the classics. It seems at least the latter part of that plan is going well.
The Commandos 2 HD Remaster is being developed by Yippee Entertainment, while Torus Games is taking care of the Praetorians HD Remaster. Both new editions will come with enhanced graphics, modernized UI elements, and reworked controls. Commandos 2 HD version will also include an overhauled tutorial.
Check out the video below to see some more comparisons shots and an interview with Pyro Studios founder Ignacio Pérez Dolset about the games' original development.
Commandos 2 HD Remaster is heading to almost every platform currently available: Windows, macOS, Linux, Xbox One, PlayStation 4, Nintendo Switch, as well as Android and iPadOS. Meanwhile, Praetorians HD Remaster will be available on Windows, Xbox One, and PlayStation 4. Both games will be launching in the fourth quarter of 2019.