CD Projekt RED's next project appeared at the Xbox Games Shocase today, revealing the release date of Cyberpunk 2077's Phantom Liberty expansion and its launch date. Featuring more action-packed antics of V and Johnny Silverhand, the expansion launches September 26. Catch the trailer shown today at the event above.
The expansion has V heading to Night City's Dogtown, a brand-new district that's much more rundown and in disarray compared to the rest of the futuristic city players are used to from the base game. CD Projekt RED is promising hordes of new content including quests, gigs, new gig types, fresh vehicles, weapons, cyberware, and more to dive into in this expansion. There will even be a new skill tree.
"In Phantom Liberty, players once again take on the role of V, a cyberpunk for hire, as they embark on a mission to save the President of the New United States of America after her orbital shuttle is shot down over the deadliest district of Night City — Dogtown," the studio revealed regarding the "spy-thriller" experience's setting today. "What follows is a deep dive into an intricate story of espionage and political intrigue which connects the highest echelons of power with the brutal world of black-market mercenaries."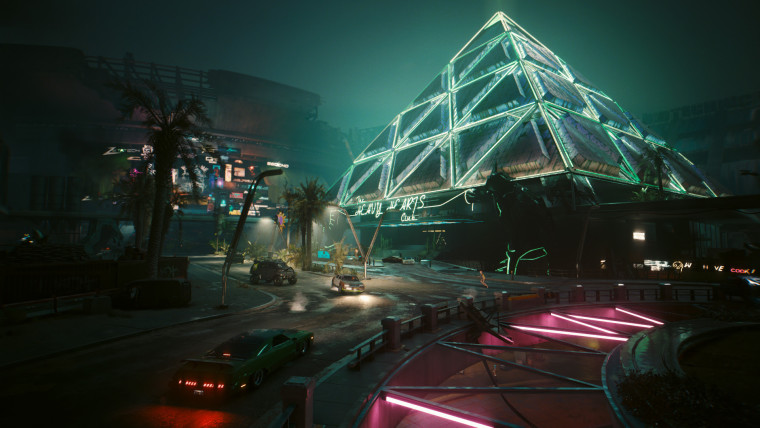 Keanu Reeves is returning to play the role of Johnny Silverhand for the expansion, and he will be joined by another Hollywood start this time: Idris Elba. Elba is playing the role of Reed in the expansion, an agent of a secret organization and a possible ally to V.
Cyberpunk 2077: Phantom Liberty is launching across PC (GOG, Steam, Epic Games Store), Xbox Series X|S, and PlayStation 5 systems for $29.99, and pre-orders are live now. The expansion will not launch on last-gen consoles unlike the base game.
Despite fans hoping for a The Witcher 3: Wild Hunt-like double expansion situation, Phantom Liberty has been confirmed as the first and only expansion Cyberpunk 2077 will receive. However, CD Projekt RED already has plans laid out for a full-fledged sequel. The project will be developed using Unreal Engine 5, ditching the in-house REDengine solution the studio has used since The Witcher 2.