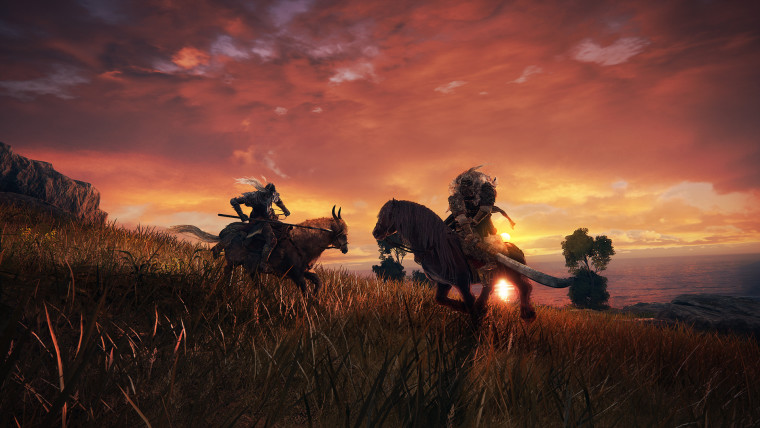 Today at the Taipei Game Show 2022, developer FromSoftware revealed that Elden Ring had gone gold. However, producer Yasuhiro Kitao discussed even more details about the game like its length and optional objectives. If you're just playing the main quest, it'll take you around 30 hours to complete it. Luckily, there's a lot more to do in the vast open world the title takes place in.
In the interview, Kitao said the following. The text has been translated from Japanese and edited for clarity.
The idea is that the main quest can be completed within around 30 hours ... Fundamentally, none of the optional dungeons need to be explored in order to clear the game.
The 30-hour completion time for the main mission varies because it depends on a player's skill level and familiarity with action role-playing games like Dark Souls. It's unclear how many optional areas Elden Ring features because Kitao didn't discuss this during his Taipei Game Show segment.
Recently, developer Techland said that Dying Light 2: Stay Human would take around 500 hours to fully complete. This caused a lot of backlash from gamers who are tired of unnecessarily expansive titles like Assassin's Creed Valhalla, which are filled with meaningless quests. The team quickly issued a clarification and said that the main story could be finished in around 20 hours.
Hopefully, Elden Ring will adopt a Halo Infinite-like approach to its open world. Halo Infinite features a vast sandbox to explore, but doesn't fill it with necessary quests that take a lot of time to complete. We'll find out soon because Elden Ring is expected to release on February 25, 2022.