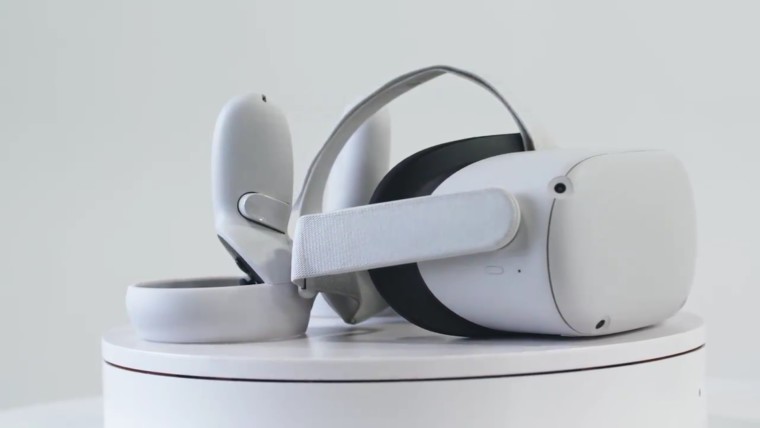 Facebook is set to hold a new and rebranded Oculus Connect event - now to be known as Facebook Connect - this coming weekend, where it would be expected to reveal new hardware. However, the company seems to have jumped the gun a bit, as a series of video demos have been published on the company's Blueprint website, as spotted by Windows Central.
The videos highlight some of the improvements of the Quest 2 over its predecessor, starting with the design, which has been streamlined and should be smaller and lighter. The head strap also now has a soft touch for additional comfort, and the VR controllers themselves have also been redesigned. Hand tracking is still supported, though, so some experiences may not even require the controllers.
There are also a few upgrades specs-wise, though. The new version of the standalone VR headset is powered by the Qualcomm Snapdragon XR2 platform, and that's paired with 6GB of RAM, which should enable more complex experiences to be made for the platform. Additionally, the videos mention 256GB of internal storage are available as an option. If you need more power, though, the Oculus Link cable can still be used to connect to a VR-ready PC, unlocking access to the library of Oculus Rift experiences.
And, of course, the display itself has seen some notable improvements, with what Facebook calls a "almost 4K" resolution, meaning you get nearly 2K resolution per each eye. That's 50% more pixels than the original Quest, which is a notable improvement. There's also 3D spatial audio to aid with immersion.
What the videos don't reveal is a release date or pricing for the Quest 2. However, with Facebook Connect scheduled for September 19, we shouldn't have long to wait to learn more.