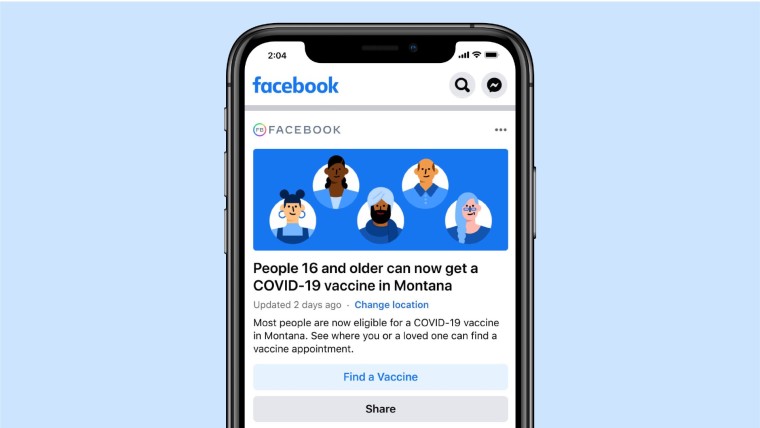 Facebook announced today that it would bring information regarding COVID-19 vaccines to more people, as states are now expanding the eligibility to all adults in the country. The state-specific information, which would be taken from local health departments, would detail how adults can get vaccinated.
The information would be provided in the form of pinned messages at the top of the News Feed, and Facebook is reusing a similar method it used during the U.S. 2020 presidential election since both voting and vaccine rollout are handled by state and local authorities. Adults eligible to get the vaccine will be able to see these notifications across the U.S. and "nearly 20 countries." Facebook stated it would roll out the feature to other countries when they "expand vaccinations." The firm iterated that it has played a pivotal role in sharing vaccine information with its users.
"From January through March, over 3 million people in the US clicked through our News Feed promotions and our COVID-19 Information Center to visit their state health website or local provider."
Last week, Sheryl Sandberg, Facebook's COO, stated that the firm would convert part of its headquarters in Menlo Park into a vaccination center.