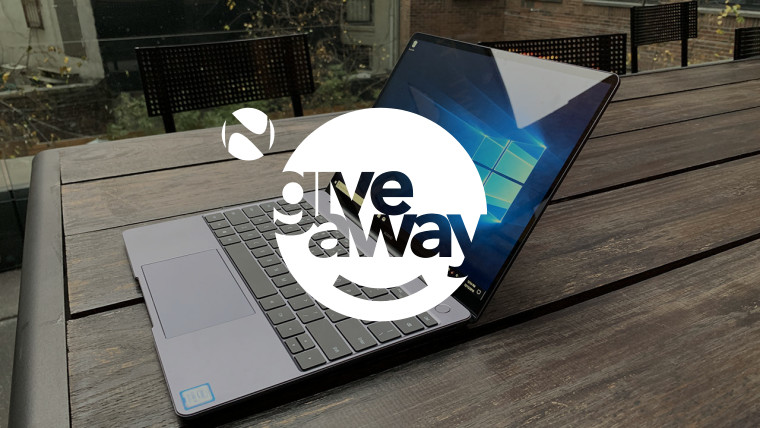 Huawei's MateBook 13 was one of our favorite laptops to come out of CES 2019, and we felt even better about it when we got one to review. Positioned as a MacBook Air competitor, it put Apple's entry-level laptop to shame, packing real 15W CPUs from the Whiskey Lake family and more.
It has a beautiful 13-inch 1440x2160 display, meaning it has a 3:2 aspect ratio, and the screen-to-body ratio is 88%, with narrow bezels on all sides. That means that it has a small footprint, or as companies like to boast, it's a 13-inch laptop in a 12-inch laptop's chassis.
It has Dolby Atmos speakers as well, so not only is there an immersive display, but you get a premium audio experience.
Above the keyboard, there's one of the best fingerprint sensors found on a laptop (believe me, I've tried many). Not only is it more fast and accurate than competitors, but it reads your fingerprint when you press it to power on your device. You don't have to scan it again after it boots up.
---
We've teamed up with Huawei to give away one of these lovely devices to a fan in the United States. We'll be using Rafflecopter to track entries, and we'll randomly select a winner in a week, on June 22.
To enter, simply submit a comment below, telling us what you like most about the Huawei MateBook 13. This will give you one entry in the giveaway (multiple comments will be disqualified!). If you don't yet have a Neowin username, don't worry - it's free, quick, and easy to register!
You can also get extra entries to increase your chance of winning by choosing one or more of the following options:
Follow @NeowinFeed on Twitter (worth two entries)
Follow @TheRichWoods on Twitter (worth one entry)
Like Neowin on Facebook (worth one entry)
Tweet about the giveaway (worth one entry per day)
The winner will be selected at random shortly after the contest has closed (the countdown at the top left of the Rafflecopter module above shows how much time you have left to enter). We'll publish details of the winner once we've made contact - so be on the lookout to find out if you've won!
Update: Congratulations to Ibere Oliveira!
Good luck!