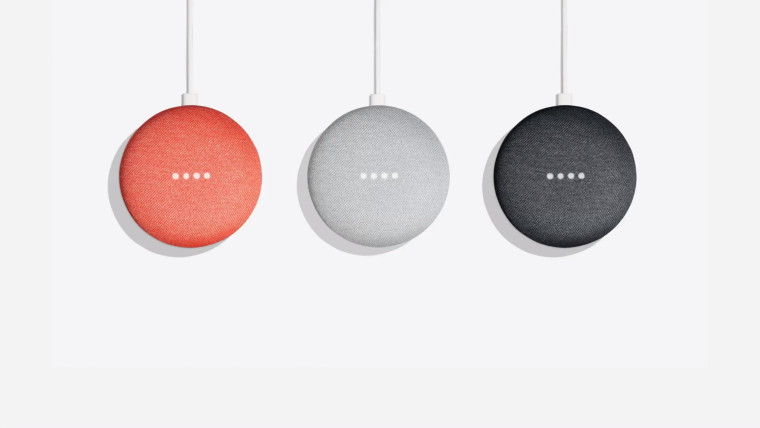 Google's hardware event is underway and the first announcement from the Mountain View tech giant is the Google Home Mini smart speaker, which will bring the Google Assistant to consumers at a cheaper price point and a smaller size.
The Google Home Mini is flatter than its larger sibling but offers similar features such as understanding voice commands and carrying out various tasks, provides 360-degree sound output and has the ability to connect to Chromecast enabled speakers.
Google has used a new soft and durable fabric on top of the speaker, which does not hamper the sound output but will last longer even after frequent touches and taps. There are four LED lights below the fabric and the top of the device can be touched to play, pause or stop playback.
The speaker will be available in three colors:Coral, Chalk, and Charcoal. Interested consumers in the US can pre-order the Google Home Mini starting tonight for $49. Google will be launching the speaker in the seven countries where the original Google Home has been launched already.
While the Mini is significantly smaller than the original Google Home, the company has also announced a Home speaker on the other side of the size spectrum with the Google Home Max. This speaker is much larger than the Google Home and has dual firing woofers and two tweeters.
The Google Home Max comes with what Google is calling "smart microphone technology" which can recognize a user's voice even while playing back other content. It is also location aware and can adjust output as per the proximity of the surroundings.
Google has priced the Home Max at $399 along with a free 12-month subscription to YouTube Red and will launch the speaker in the US later this year. Other markets will have to wait longer to get the device. It will be available in Chalk and Charcoal colors.