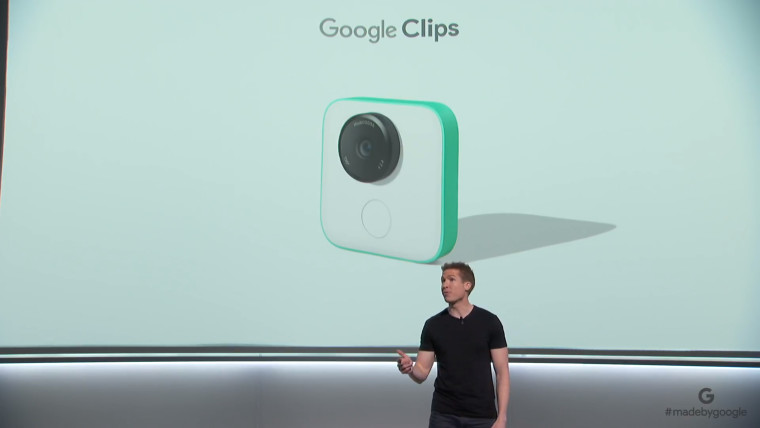 Today, Google held its second Made by Google hardware event, where the company announced quite a bit of new hardware. There are two new Pixel phones, a convertible Chromebook called the Pixelbook, and two new variants of the Google Home.
On the tail end of the event, the company also announced Clips, a camera that uses machine learning to recognize faces, expressions, lighting, and framing to automatically record short clips for you. You can even freeze the clip to keep a high resolution still image.
With machine learning, Google says that Clips will get better over time. The more you're with a specific person, the more the device will learn that you might want to capture those moments.
You won't need to be connected to the internet to record, and there is a light on the device so you'll know that it is recording. The "motion photos" don't contain audio, and the device itself contains 16GB of storage, so you should be able to capture plenty of clips. You just set it down, and it will start recording when it wants to.
Google didn't offer a release date for Clips, but it will cost $249. You can sign up to be on the wait list here.