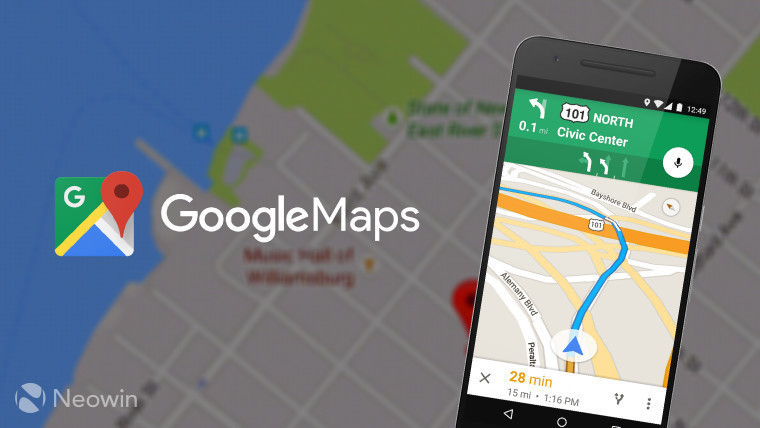 Google Maps already provides voice instructions to complement visual guidance on screen when navigating the streets. Today, the company introduced a step-up to that feature in order to improve the walking directions for visually impaired users.
The navigation app is now offering people with visual disabilities an enhanced experience for walking trips, including a more detailed voice guidance and new types of verbal announcements. The new capability is part of Google's observance of the World Sight Day and it's developed by people with visual impairments.
Wakana Sugiyama, Business Analyst for Online Partnerships Group at Google and visually impaired herself, wrote in a blog post:
"With this feature, I can navigate the streets of Tokyo with more comfort and confidence. As I take my journey, Google Maps proactively lets me know that I'm on the correct route, the distance until my next turn and the direction I'm walking in. As I approach large intersections, I get a heads-up to cross with added caution. And if I accidentally leave my route, I'll get a spoken notification that I'm being re-routed."
Sugiyama was also part of the team that built the feature, serving as as an early advisor and tester. The new Maps improvement isn't just geared toward people with visual disabilities; it is also envisioned to help everyone in terms of walking down the street without frequently relying on their phone screen.
You can activate the feature by heading over to your Google Maps settings and tapping "Navigation." Then turn on "Detailed voice guidance" under the "Walking options" section.
It's available on Android and iOS from today for users in the U.S. and Japan, though only in English and Japanese. More language support and expanded regional availability are planned for the future.