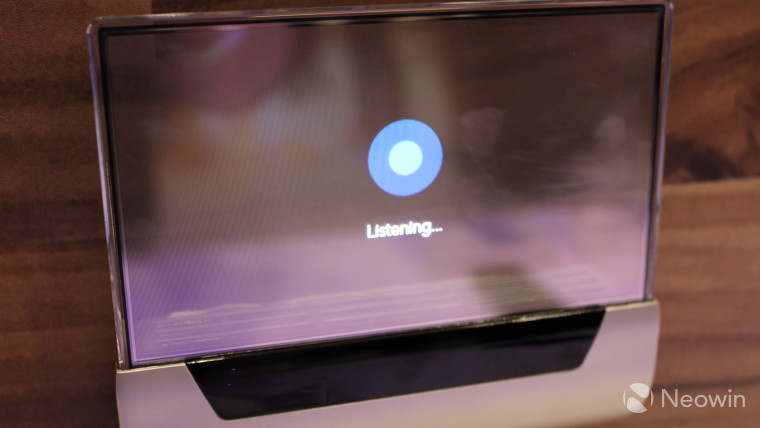 Last week, Microsoft announced details of the GLAS, a smart thermostat that's powered by Windows 10 IoT Core. At the company's Partner Showcase event last night, it was on display, and I got a chance to check it out.
First of all, this device is absolutely beautiful. It's one of those things that I want to have in my home not because I need it or even want its functionality, but just because it looks so cool. It's a translucent pane of glass (hence the name), and it's a touchscreen.
And since it runs Windows 10 IoT Core, it natively supports Microsoft's voice assistant, Cortana. That means that you can control your smart home devices with it, as I'll demonstrate in the video below. You can also use it to ask questions, and it will answer you by voice. Unfortunately, I found that it won't actually show the results on the screen, such as when asking for the weather in another location.
The device itself actually monitors air quality as well, and as you'd expect from a smart thermostat, you can schedule times to turn on the heat or air conditioning. This saves energy, and it saves consumers money on their energy bills. It should also start to learn your habits, resulting in additional savings.
Check out our hands on video and photos below:
Neowin is at CES to bring you all the coverage from the show floor, click here for other articles.