Nokia has faced many difficulties in recent years, thanks in no small part to its failure to quickly respond to the rise of smart devices in the mobile space. Its Windows Phone strategy has so far struggled to gain traction; the company is by far the largest Windows Phone vendor, but it remains the biggest fish in a very small pond, with Microsoft's mobile OS holding on to just 3.2% of the global smartphone market. 
But Nokia has been putting up a strong fight with increasingly capable devices like the Lumia 925, which we recently reviewed, and exciting new handsets on the way such as the 'EOS', with its 41MP camera. Nonetheless, a cloud of uncertainty continues to hang over the company and speculation over its future resumed today, amid comments made by a senior executive at Huawei.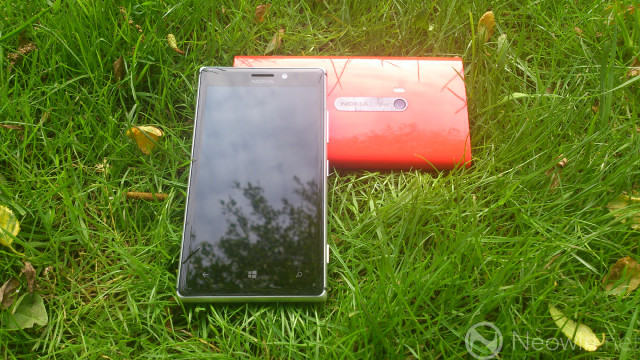 Nokia's product portfolio has been getting stronger, with handsets like the Lumia 920 and Lumia 925 -
but that hasn't stopped continued speculation over the company's future
Speaking with the Financial Times at the launch of the company's ultra-slim Ascend P6, Richard Yu, chairman of Huawei's consumer business group, discussed the possibility of acquiring Nokia to help boost its presence in markets such as North America and, in particular, Europe. "We are considering these sorts of acquisitions," he said. "Maybe the combination has some synergies but depends on the willingness of Nokia. We are open minded."
According to ZDNet, further comments by Yu alluded to the possibility of ditching Windows Phone altogether, in favour of an exclusive focus on Android handsets, if Nokia was "willing to enter negotiations". Unsurprisingly, Nokia isn't discussing these reports, saying that it "does not comment on market speculation".
Nokia's share price is up thanks to that market speculation; at one point, it had risen by around 11% to $4.10, but at time of writing, its shares are just under 7% above their value at the start of today's trading. 
Source: Financial Times / ZDNet
Update: Huawei's vice-president for external affairs, Bill Plummer, has told Reuters that the company "has no plans to acquire Nokia" - but stopped short of explaining why Richard Yu was under the impression that the company was considering that possibility, or why Yu apparently chose to share that information with the Financial Times.