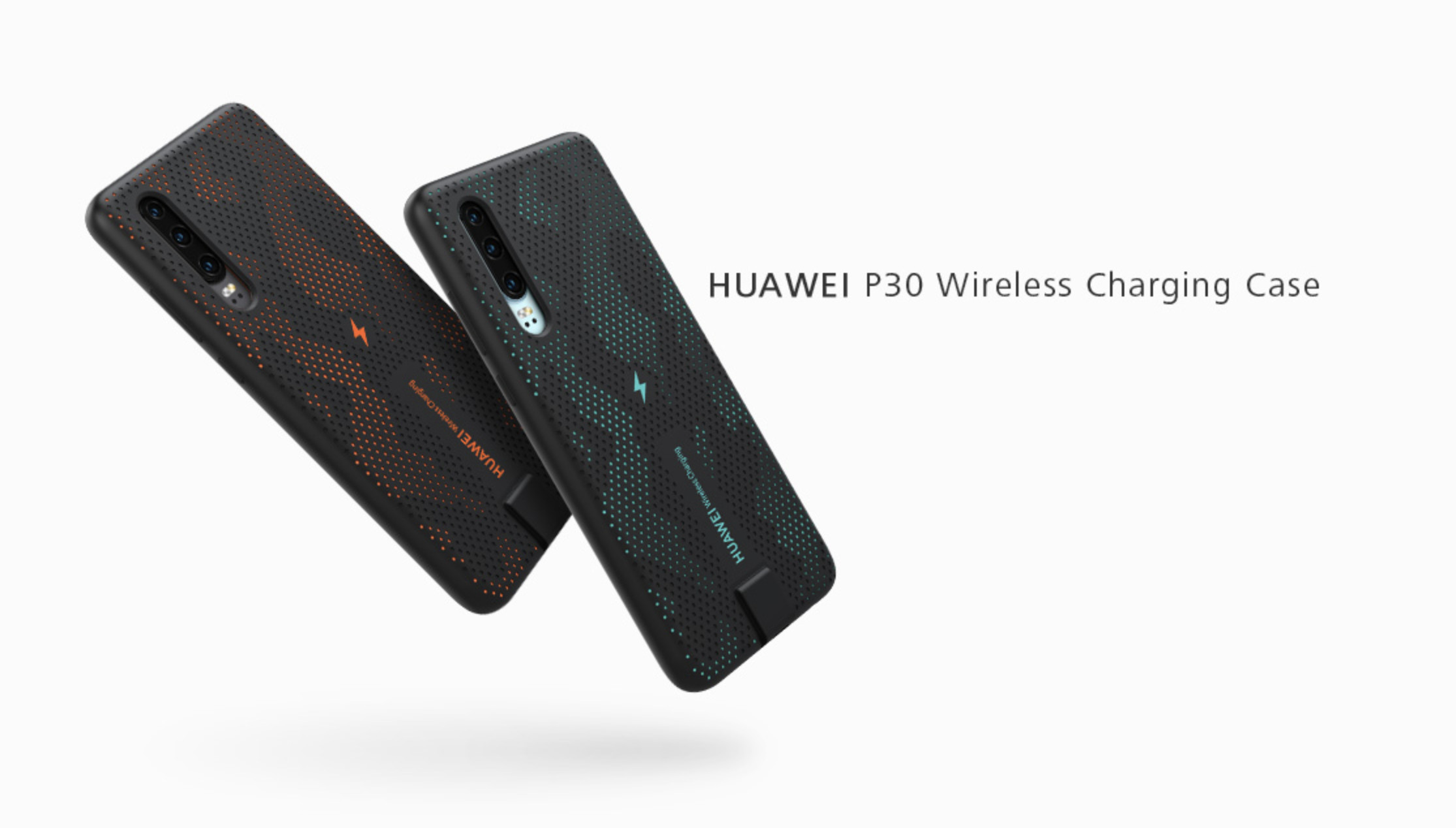 After taking a jab at Apple, Huawei finally revealed its latest P-series phones with the official introduction of the P30 Pro and P30. As you might expect, both phones offer the best that the company has to offer and will end up costing you a pretty penny. Now, if you're someone that wants all of the beastly features of the P30 Pro but in a smaller package, the P30 should be a good option.
But, before you make your purchase, you'll want to know that there are two small caveats, and that's the absence of wireless charging and less RAM. Now while less RAM, having 6GB vs 8GB, is a bit of a bummer, the absence of wireless charging is a bit harder to swallow consider the firm is selling a separate case that will give the phone the ability to wirelessly charge.
As you can see from the image at the top, the Qi-compatible wireless charging case will come in two colors. It will have a non-slip material on its exterior and will have magnetic material embedded inside of it so that it can be securely held by your compatible car mount. At the time of writing, it is unknown how much it will cost and when it will be available.
Source: Huawei via Roland Quandt (Twitter)