As a reporter for the Helsinki Times newspaper in Finland, David J. Cord was front and center when the country's most well known company, Nokia, started its decline in the 2000s, until its smartphone business was finally sold off to Microsoft last week. Cord did an huge amount of research and interviews for his new book The Decline and Fall of Nokia; Neowin got a chance to chat with Cord about his book, his claim that Sun Microsystems CEO Scott McNealy was the company's first choice for CEO back in 2010, and more.
First, why did you want to do a book about Nokia?
I had covered Nokia for years as a journalist, and when I completed my first book early in 2012 my Finnish publisher asked me to write a new book about Nokia. I turned them down because at that time everything was still up in the air: it wasn't clear if Nokia would be able to turn it around or not and there was no obvious ending to the story. So I took a year to write a novel, and when that was done in early 2013 it was clear the Nokia story was approaching a climax. I asked the publisher if they still wanted the Nokia book, they said yes, and I started writing.
How many interviews did you conduct for the book and with whom?
I probably conducted 100 interviews. Many were Nokia executives, but I also talked to lower-level people. Engineers, scientists and researchers were a good source. Outside of the company I interviewed contractors, app developers, people working for competitors, financial analysts, journalists and politicians. It was pretty comprehensive.
What was the most surprising thing you learned about Nokia's history while you did research for the book?
The most surprising thing was that Nokia was very rarely caught off-guard. They knew the industry would move towards touchscreens. They knew ecosystems would become all-important and the internet would go mobile. They courted app developers long before Apple or Google. Despite the fact they knew where the industry was going, they were unable to act. Their organizational structure and culture had devolved into this bureaucratic, inward-looking entity. Theirs was not a failure of foresight; it was a failure in execution.
Why do the people from Nokia that you interviewed believe the company failed to keep its position as the world's biggest mobile phone maker?
Former CEO Olli-Pekka Kallasvuo gets a lot of the blame from ex-employees. They say he wasn't inspirational or visionary. He was a lawyer by training and a finance guy by profession, and so OPK [Kallasvuo] was simply too conservative. He acted like the head of a massive consumer products company in a stable environment instead of the leader of an entrepreneurial organization in the world's fastest-moving industry. To OPK's [Kallasvuo's] credit, though, he saw the malaise. He just couldn't do anything about it. That goes back to how Nokia could recognize problems but were unable to do anything about them.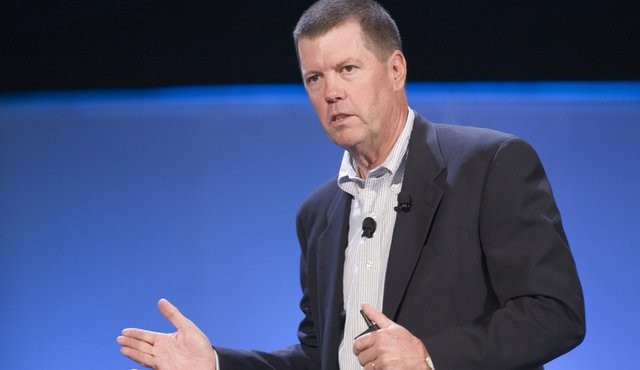 We understand that Stephen Elop was not the number one choice to take over as Nokia's CEO in 2010. Who were the company's first choices and why did they not take over?
According to my sources Sun Microsystems co-founder Scott McNealy was the number one choice. He was the "dream candidate" but turned down Nokia's overtures because he didn't want to move away from his friends and family in California. But it is important to point out that McNealy denies this. He issued a tweet saying: "Not likely I was the 'dream' candidate but I was never offered the job of Nokia CEO." It is possible that I'm wrong and my sources led me astray, but at this point in time I don't think so. I think McNealy is being semantically correct, in that he probably wasn't formally offered a contract. But based upon everything I know right now, I still think he was the "dream candidate" and that he would have been offered a contract if he had shown continued interest in running Nokia.
The second choice to be CEO was long-time Nokia executive Anssi Vanjoki. Here the major shareholders, led by Morgan Stanley, rebelled. For good reason, they didn't want an insider promoted. Nokia was in such a dire condition they demanded an outsider come in and shake things up. What Nokia was doing wasn't working, so investors wanted someone new. The third choice was Stephen Elop. We all know how that worked out.
Under Elop, Nokia tried to launch smartphones with Windows Phone with mixed success. Do the people at Nokia that you interviewed believe it was a good idea to work with Microsoft and use Windows Phone?
There are some who seem philosophically opposed to Microsoft, but on the whole they still support the move. The biggest problem they saw was in execution. For one, Nokia announced they would move to Windows but didn't have any Windows products to sell. The operators were more than happy for Nokia to use Windows, because they wanted (and still want) good competition against Android and iOS. But they wouldn't sell brand new obsolete Symbian devices while they waited for Windows devices. Another major problem was that Nokia signed a long-term exclusive deal to use Windows. They didn't have a plan B, and they removed their own freedom of action. They could have done something similar to Samsung, and used other operating systems and simultaneously continued to develop their own. Many still think open source is the way to go, but are wary of Google's stranglehold on Android. Some wish they would have set up a real, independent open source operation in Silicon Valley.
Nokia is a massive part of Finland. Now that its smartphone division is a part of Microsoft, what's the reaction been from local citizens about their flagship business being largely sold off to a U.S. company?
Emotionally it has been very, very tough. Finland is a little country and is used to being overlooked and ignored. With Nokia, they were able to create something very special. They thought this was a confirmation that Finland was a forward-looking high-tech mecca that could punch well above their weight class. Nokia's downfall was almost a personal failure, as well as a national failure. Some people are still very angry, especially at Stephen Elop. This is irrational, and they know it, but they feel like they have to blame someone. Pragmatically, most Finns know that the Microsoft deal is the best outcome. Emotionally it might be nice to have an independent Nokia, but they know Microsoft has resources that Nokia could never match, even during their best times. It should be noted that 98% of Finnish investors voted for the Microsoft deal.
Nokia is still a viable company. Do you believe that it will continue to grow without its smartphone division?
Yes, I am fairly optimistic for the new, slimmer Nokia. Rajeev Suri is a fine executive, and he is thinking big. Assuming he becomes CEO (we will probably find out Tuesday), he will be ready to hit the ground running. Besides the networks business, both the location-based services HERE and Advanced Technologies are set to be profitable.
Finally, how is the book itself doing so far?
The book is doing better than anybody expected. We have gotten a great deal of attention from the press, and sales during the first week were 80% higher than the publisher's forecasts. I am quite happy that people are so interested in the story.
We would like to thank Mr. Cord for answering our questions.
Images via Associated Press and Osmo_w