If you've been reading the recent news you might be forgiven for thinking that Windows Phone is in a very dire situation, and that Microsoft could even abandon it in the near future.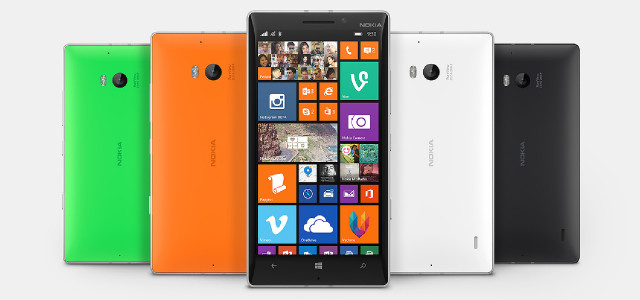 We reported that according to IDC, during the past quarter Microsoft's mobile OS saw a somewhat significant decline in the number of phones that it shipped and consequently saw a decline in global marketshare.
Based on the same data, a number of major publications such as The Wall Street Journal, started claiming that not only was Windows Phone essentially dead – with other "financial investment" websites telling Microsoft to kill off the OS – but that there simply is no place for a third ecosystem in the smartphone market.
Let's not mince words here, Windows Phone is doing terribly by most standards. According to IDC, Windows Phone now sits at only 2.5% of marketshare worldwide, a tiny spec compared to Android's world-dominance at almost 85% and an unimpressive performance compared to Apple's 12%.
It's somewhat obvious that Microsoft never expected it to be this hard or take this long to break into the market, but let's not forget this is the company that spent years losing money on what it deemed to be strategic projects such as Xbox and Bing.
But the real story here is that Windows Phone is not only here to stay for the foreseeable future, but it might just be on verge of going big. And the reason I'm saying this is that we've seen it happen before, quite recently in fact, and there's little reason to doubt it will happen again.
What am I talking about? Android, of course, the Windows of the mobile world. Sitting atop its high mountain of money and Samsung devices; you might have forgotten that Android took quite a while before anybody started caring about it. And then it broke through and became the behemoth we know today. There are some indications that Windows Phone has a chance to do the exact same thing. But to see them, we need to take a look back through history.
A short history lesson
Android 1.0 came out in September of 2008, almost a year and a half after the first iPhone was unveiled. It was unimpressive, slow and launched on a crappy device, but Android was the only real competition for Apple's success a year before.
And after seeing the way Apple was able to force AT&T to do their bidding in every way – mainly because they literally couldn't afford to do anything else – everyone in the business was desperate for a new weapon they could fight back with.
Despite the fact that Android was ridiculously fortuitous in fitting that role perfectly, Google's OS flopped. You may not remember this, but the numbers don't lie. According to Canalys, a year later Android barely accounted for 2.8% marketshare. Remind you of another struggling OS?
However, something happened in 2010 and Android went from barely registering in the data to 33% marketshare by the end of the year. What happened? A number of things.
Yummy yummy marketshare!
First up Android 2.2 Froyo came out, and most people can agree that this is actually the first time that Android had caught up to iOS. It was the first version that could actually compete, and boy did it.
Secondly in June 2010 the first Samsung Galaxy S came out, again, the first phone that could actually compete with the iPhone. And not only did it come out, but it hit every market it possibly could. In the US alone, there were five variants of the Galaxy S, each one for a different carrier. And that's not even counting the lower-end versions that started coming out by the end of the year.
Thirdly the number of Android devices being launched and OEMs pushing the new software grew dramatically.
And lastly, and this is where luck comes into the equation, there was no competition and every carrier was desperate to push Android and reduce Apple's influence in this space.
The numbers
Let's take a look at the numbers for a better picture. As mentioned previously, by the middle of 2009 Android was barely registering with 2.8% marketshare. By the end of 2010 Android accounted for 33% of the smartphone market.
Click to get the full picture
Between the launch of Android 1.0 in 2008 and January 2010 there had been approximately 27 devices launched with the OS, from 12 different OEMs. These numbers are not exact, and there are certainly a number of smaller local OEMs not showing up in the data but they're good enough for a general view of the market.
Between January 2010 and December 2010 an additional 51 devices were launched, and the number of OEMs grew to 23. That's a huge increase and it's mainly what led to Android's success.
The parallels 
But what does all of this have to do with Windows Phone? Well, let's take a look at what's happening to the OS and see if we can learn something.
Windows Phone 7 launched in October 2010 and Windows Phone 8 launched 2 years later in October 2012. Between those years there were only 28 devices launched from 9 different OEMs. That's a poor performance, and it plots surprisingly well over Android's graph during its first years.
Between December 2012 and April 2014, when the new Windows Phone 8.1 OS came out, the numbers are even worse. We've had 22 devices from only 4 OEMs. Looking at those numbers, we see a launch rate of approximately 12 devices/year. Now compare that to the 51 devices that Android launched in 2010 alone.
So why the optimism if the numbers are so bleak? Because things have changed a lot in the last few months, and Windows Phone is exactly where Android was just before they broke through and got big.
Since April 2014 we've seen some major changes around Microsoft's OS, and these have the potential to push the platform a lot.
Click for the big picture ( White column is predicted)
First of all Windows Phone has finally stopped catching up to the competition. You may disagree on specific features here and there, but from a general consumer point of view, Windows Phone now has everything that Android and iOS have. It's finally able to compete, just like Froyo did.
Secondly, and this is probably the big one, Windows Phone is now free. Any company can take it and use it on their devices, and because of the recent software updates, they're able to simply use it on the same devices they had Android on. Again, finally able to compete.
And that leads us to the third point. Windows Phone has added a lot of new hardware partners in the last few months. In fact Microsoft now has 22 hardware partners creating Windows Phone devices. That's more than double what they've had during the past 4 years combined.
If most of those launch two devices, and many have already pledged to do that, then this year Windows Phone will have more devices in the market then it has had in the last 4 years combined. Flooding the market with devices was Android's path to success. Focusing on the low-end and doing the same thing seems to be the way forward for Windows Phone.
Competitive devices, competitive OS! Finally!
Now, there's one more factor that's out of anyone's control: luck. Android was incredibly lucky when it first became popular, and the market has changed significantly since then. So there's no chance of Windows Phone going that big. But that's not to say we won't see some major marketshare increases in the short-term, and a fight between Apple and Microsoft for second place seems quite likely.
Of course there are many unknowns and variables here. Will all those OEMs actually put out devices? Will the high-end phones see the success they need to justify going forward with Windows Phone? Will Microsoft be able to drive requirements lower and make the platform even more attractive to manufacturers? There's a tentative yes hidden in my optimism here, and that may be misplaced. But if it's not, then Windows Phone is ready to go big!
Data via Canalys, IDC, WIkipedia! Images via IDC, Infotech, PrincessLeia, HTC.