It has only been a couple months since we were able to catch a good glimpse of BlackBerry's unannounced smartphone of 2018. With only a few days to go before its official announcement on June 7, we are now getting more renders of the handset.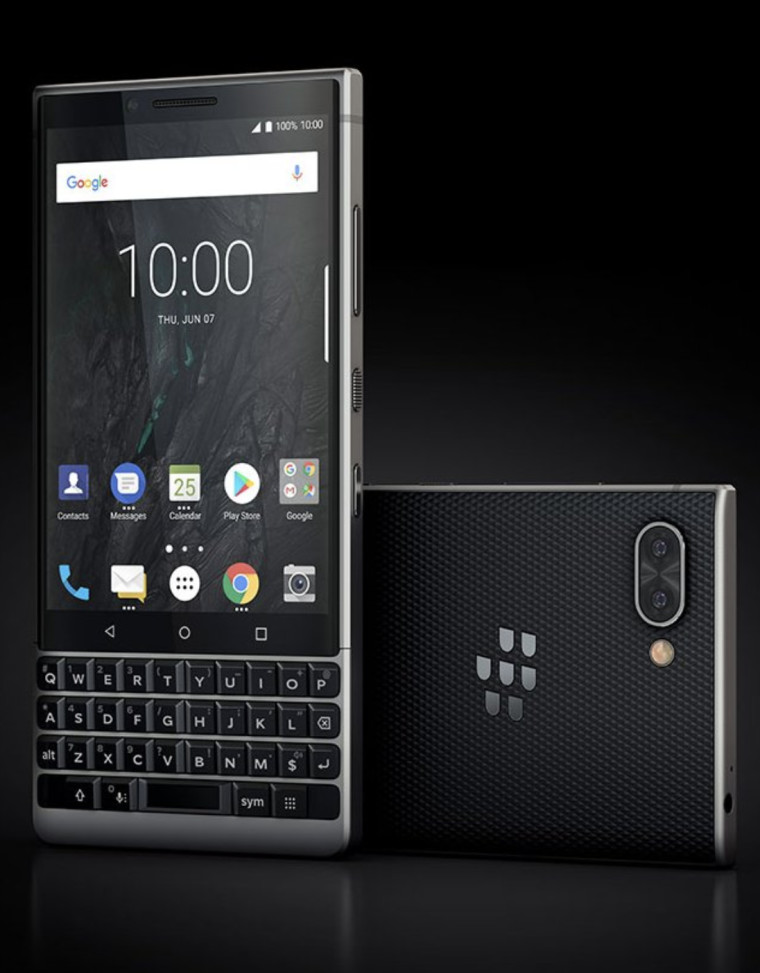 Said renders come courtesy of Evan Blass who is perhaps better known as @evleaks on Twitter. The Key2 shares a similar design with last year's KEYone, offering a physical keyboard on its front. Above the keyboard, there is a touchscreen display, along with capacitive buttons.
Though the front looks a bit more refined when compared to its predecessor, the real change can be found on the rear. Whereas the previous iteration only had one camera sensor, the new Key2 will have dual camera setup. If previous rumors are to be believed, the smartphone will offer a 12MP and 8MP sensor combo on the rear.
Another difference - which those familiar with the KEYone will notice - is that the physical hardware buttons on the upcoming Key2, namely the power, volume rocker and convenience key, are now all located on the right side. Although the price is currently unknown, if the device is powered by Qualcomm's Snapdragon 660 processor, as previously suggested, we should expect it to be priced similarly to last year's model. This could of course change, but luckily we won't have to wait long to find out.
Source: Evan Blass (Twitter)