Today, Lenovo announced refreshes of much of its ThinkPad lineup, including the premium X1 Carbon and the X1 Yoga, along with the ThinkPad T490 and X390. The only changes in these new models are that they'll include Intel's new 10th-generation 'Comet Lake' processors.
Announced last week, Comet Lake is a family of 14nm processors. This is not to be confused with Ice Lake, the family of 10nm processors that's also called 10th-generation. One of the key features of Comet Lake is that there's now a hexa-core model of the Core i7 from the U-series, and that model, the Core i7-10710U, will be available in the premium X1 PCs. The ThinkPad T490 and X390 will get the quad-core Core i7-10510U.
Both ThinkPad X1 models will be available next month, starting at $1,479 for the Carbon and $1,609 for the Yoga. The ThinkPad T490 and X390 are coming in October, starting at $1,129 and $1,019, respectively.
But that's not all, because Lenovo is also releasing redesigned L-series ThinkPads. The firm is also using a new naming scheme, calling them the ThinkPad L13 and ThinkPad L13 Yoga, replacing the ThinkPad L390 lineup. As you'd probably guess, the name indicates the screen size.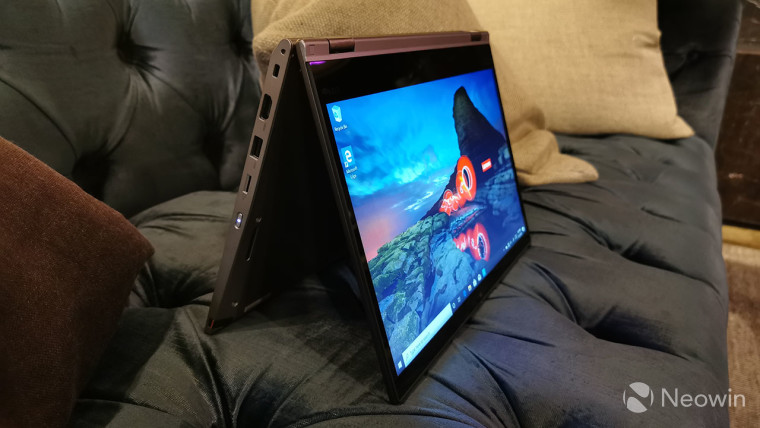 Thinner and lighter than their predecessors, the ThinkPad L13 comes in at 17.6mm thick and 3.1 pounds, while the Yoga is 17.6mm thick and 3.3 pounds. They also include brighter 300-nit FHD displays, Dolby Premium Audio, and of course, Intel's 10th-generation 'Comet Lake' processors.
Both models will be available in October, with the ThinkPad L13 starting at $749 and the L13 Yoga starting at $919.