The Linux Mint team has announced the stable version of the new Upgrade Tool which allows users of Linux Mint Debian Edition (LMDE) 4 to upgrade to LMDE 5 more simply. While this is currently only available for LMDE, the Linux Mint team is working to allow upgrades from Linux Mint 20.3 to 21.0 after that version has been released.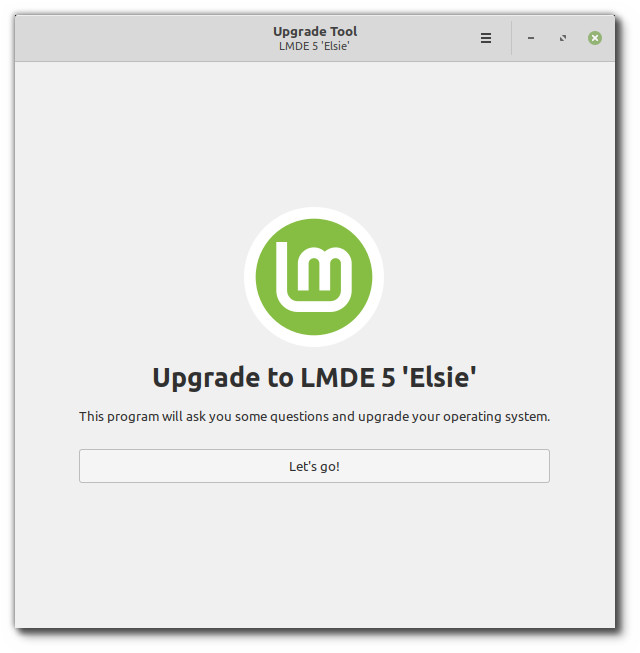 While the program does improve things, you will still have to get your hands dirty in the terminal while you install Upgrade Tool. To install it, run these commands one by one (sudo may be needed but the commands below are those given by the Mint team):

apt update

apt install mintupgrade
You'll probably be asked to type your password to execute those commands but once they've finished you will have Upgrade Tool installed on your machine. Next, you will want to launch it from the command line, do this with the following command:

sudo mintupgrade
Now you can shift your focus to the graphical tool and follow the instructions to perform the upgrade. When it's done, you need to uninstall the upgrade tool and reboot your computer. You can do that with the following commands:

apt remove mintupgrade

sudo reboot
During the upgrade process, you will be asked to ensure you've installed all available updates and backed up with system snapshots if anything goes wrong. As this is a major upgrade, the Mint team stresses that you take your time and do everything to the letter.
While it's good to have the graphical Upgrade Tool, it'd be better if it came with the operating system. Given that it's new, it's understandable that it's not a part of LMDE 4. In future versions, it'd be nice to see it as a standard program that ships with the distro so users can avoid the terminal altogether because Linux Mint is aimed at those who are new to Linux.