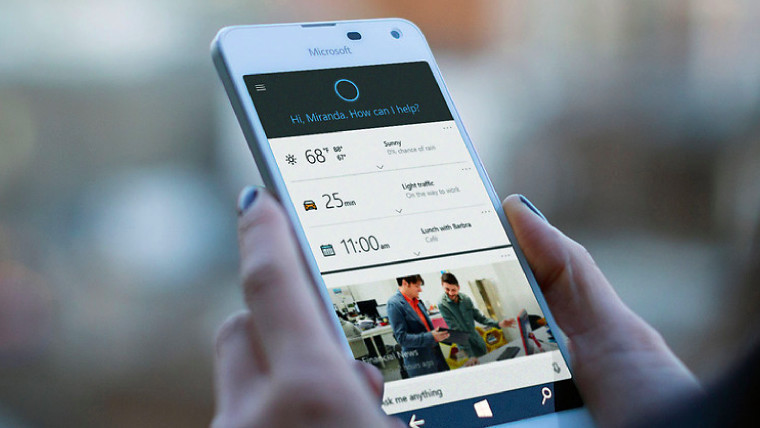 On Friday, Microsoft released Windows 10 Mobile build 14267 that could be installed on just a select number of Microsoft's newest handsets, the Lumia 550, 950 and 950 XL as well as the Xiaomi Mi4. There are reports that even the Lumia 650 could upgrade to this build, but unfortunately it is affected by a rather nasty bug just like the Lumia 550, where after upgrading, the device fails to recharge and isn't recognized by the PC when plugged in via the USB port.
Some people were able to recover their Lumia 550 providing the battery level hadn't dropped below 50% by doing a hard reset, in most - if not all cases - the device is no longer recognized by the Windows Device Recovery Tool when connected to the PC, making a roll back to the latest publicly available OS version impossible.
Microsoft has now acknowledged this bug and posted up a workaround to recover the device, which should be your first port of call. Gabe Aul says:
Several Windows Insiders with a Lumia 550 have reported an issue where their phone no longer charges or connects via USB after upgrading to Build 14267. If you have a Lumia 550, we recommend holding off going to this build. If you have hit this issue we recommend rolling back to Build 10586 using the Windows Device Recovery Tool. You will need to connect your phone to your PC via USB first, open the Windows Device Recovery Tool and choose "My device was not detected", choose "Lumia" and turn off your phone and let it reboot in order for the Windows Device Recovery Tool to detect your phone and reinstall. If you need to download the image, your phone may reboot back into the OS, once the image finishing downloading completely – reboot your phone again and it should begin reinstalling Windows 10 Mobile.

If your Lumia 550 is really low on battery, switch your phone into flashing mode by turning your phone off first and press power button and then volume up until you see a lightning bolt on your phone's screen. This will allow your Lumia 550 to charge. You should let it charge a bit before using the Windows Device Recovery Tool to roll back to Build 10586.
However, should the above method not work, MSPoweruser has discovered a way to successfully recover a Lumia 550 or 650 that has had its battery completely drained, or won't charge by force flashing the firmware over the command line. It is a bit technical, and you should only do this as a last resort.
First off, you'll want to take note of the Model and Code numbers of your Lumia. This information can be found under the back cover, on the stripe of text next to the battery. (Example picture above)
Ensure you have the Windows Device Recovery Tool installed, and then follow this tutorial below:
Go to lumiafirmware.com
In the first column select your Model, in the second column select your Code and then select the first available firmware in the third column
A new box with links to files should appear on the top of the site, proceed to download every single one of these files
Once downloaded, make sure these files are not blocked by SmartScreen (you can check by going into the file's properties, if it is blocked, just click Unblock and OK)
Completely turn off your device and make sure it's not connected to anything
If you are using 32-bit Windows, navigate to:
C:\Program Files\Microsoft Care Suite\Windows Device Recovery Tool
If you are using 64-bit Windows, navigate to:
C:\Program Files (x86)\Microsoft Care Suite\Windows Device Recovery Tool
Open a command prompt in this folder: Shift + Right-click a blank space in the folder and click Open command window here
Now we'll prepare the command line for flashing the phone, take note of the folder you downloaded the firmware to and the name of the file that ends in .vpl, in this tutorial we'll assume C:\Downloads is the firmware folder and RM1152_059X6N3.vpl is the .vpl name
Enter this into the command prompt (the bold bit):
thor2 -mode vpl -vplfile "C:\Downloads\RM1152_059X6N3.vpl" -reboot and hit the Enter key on your keyboard.
After you hit Enter, connect your device to your PC
Your device will now flash, once it reboots (after a brief flash of the green color on the device's screen) it means that the flash has finished and that it's safe to disconnect it
Hopefully this will help some people that have been affected by this, Microsoft is now recommending that people with a Lumia 550 skip this build (see Known issues section). It's just unfortunate this wasn't picked up a bit earlier.
Let us know in the comments how you got on, and if you were able to recover with one of the two methods posted above.
Source & second image: MSPoweruser | Thanks for the tip Jamie Maclean