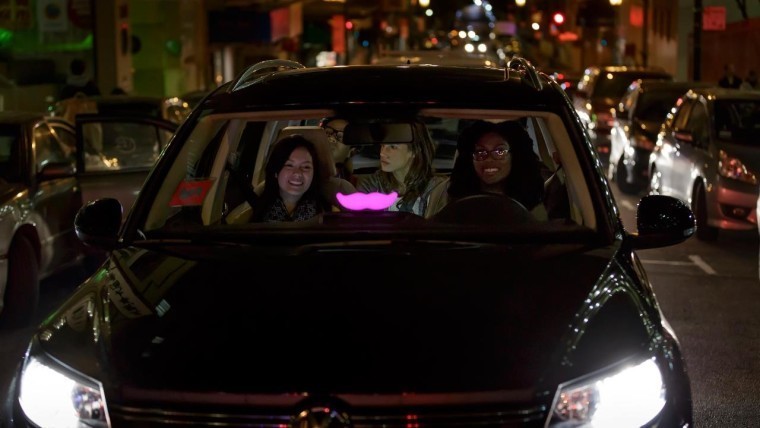 Today, ride-sharing service Lyft announced a new loyalty program for its customers. Uninspiringly dubbed "Lyft Rewards", the plan will begin rolling out to select riders in a few cities next month, before expanding further.
The firm has introduced similar programs in the past as well, with the All-Access Plan announced last month being a recent example. However, Lyft Rewards becomes the service's first-ever loyalty program that applies to any ride its customers take.
The way this works is that riders accumulate 'points' in their accounts for each dollar they spend traveling with the Lyft app. The rewards system is simple enough to comprehend; a specific amount of points earned will make the customer eligible for rewards like savings on any future rides they take, or an upgrade to a Lyft Lux - which falls under the 'Luxury' ride mode, as opposed to a standard 'Economy' Lyft vehicle. Users will also be able to observe how close they are to achieving the next reward through the app interface.
The ride-hailing service has welcomed any customer feedback that will enable it to improve the program over the coming months. It acknowledged the fact that its customers want more perks, such as ride upgrades, double-points days, and more. Interestingly, U.S.-based Lyft expanded its service to Canada a year ago, but is still only available in nine cities there.
Initially, the Rewards plan will only roll out to select riders in some cities beginning next month. However, the program will be expanded to include more riders next year. Although no criteria for becoming part of the group who receive early access to Lyft Rewards next month has been revealed, riders who are included in the initial stages will receive an email or an in-app notification by the company.