Microsoft officially announced Windows 11 over a week ago, and released the first Insider Preview for the operating system within a few days. You can check our detailed and ongoing coverage on Windows 11 here.
The company has previously emphasized specific areas that Windows 11 is targeting in terms of improvements, including security. Now, it has detailed that the operating system is also being designed with accessibility in mind.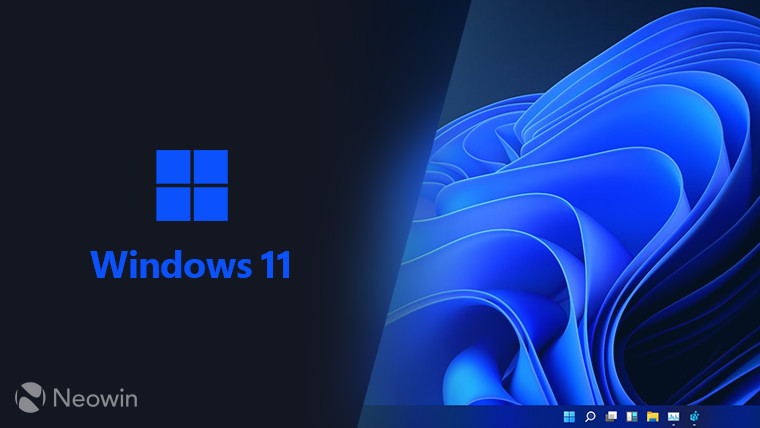 Microsoft has highlighted that Windows is used by over a billion people worldwide so it is essential that the company tackles the "disability divide" to make its latest operating system accessible to more people than ever. The Redmond tech giant says that each new feature and redesigned UI component went through a rigorous inclusive design review process to ensure that it is accessible.
Similar to Windows 10, Windows 11 already includes assistive technologies like Narrator, Magnifier, Closed Captions, and Windows Speech Recognition, and also supports tech created by third-parties like screen readers.
The company has introduced new sounds at the operating system level to aid blind people. An example of this is the start-up sound which you can check out on our YouTube channel (be sure to subscribe!). The OS also packs enhanced dark, light, and customizable themes to make the viewing experience more accessible for people who are sensitive to light as well as those who spend long hours in front of their machine's display. Meanwhile, deaf people can utilize redesigned and customizable Closed Captions to enhance their experience. People with mobility impairments can make use of AI-powered Windows Voice Typing recognize and transcribe speech as well as punctuate text.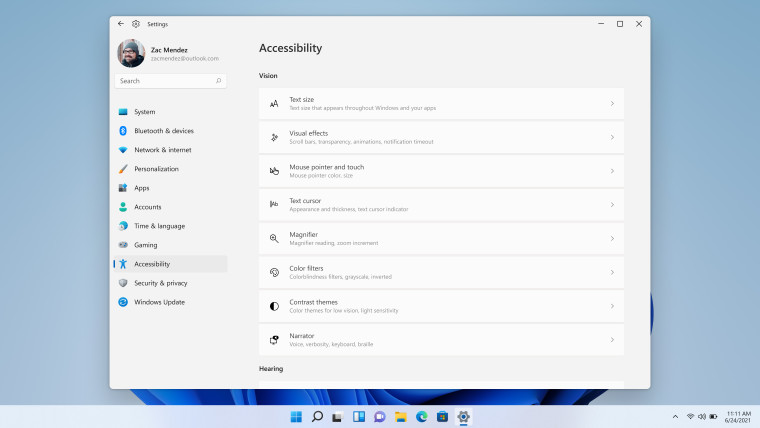 Apart from this, Microsoft has also rebranded the "Ease of Access" settings to "Accessibility" (screenshot above), introduced a new icon, and revamped its design to make relevant configurations easier to find. The company further went on to say that:
With Windows 10, we made it possible for assistive technologies to work with secure applications, like Word, in Windows Defender Application Guard (WDAG). With Windows 11, we made it possible for both Microsoft and partner assistive technologies to work with applications like Outlook hosted in the cloud, in Azure Virtual Desktop (AVD). For example, with Windows 11, Office is accessible as a Remote Application Integrated Locally (RAIL) using Narrator. While that may sound like a lot of jargon to most people, the impact is significant. People who are blind will have access to applications like Office hosted in Azure when they need it.
Since Windows 11 supports Linux GUI apps via Windows Subsystem for Linux (WSL), the WSL team has also focused on integrating assistive technologies on top of the experience.
Microsoft has collaborated with industry leaders in assistive technologies, developers, partners, and the public to make its upcoming operating system more accessible. The initiative is called "modern accessibility platform" and it focuses on making application data more accessible without requiring changes to the underlying OS. This is accomplished via APIs, custom extensions, and connectivity to cloud-hosted apps and services.
The Redmond tech giant has emphasized that this is just the start of this process and that it will be looking forward to feedback from users of both Windows 10 and the Windows 11 Insider Preview through the Feedback Hub - which can be launched with Win + F.