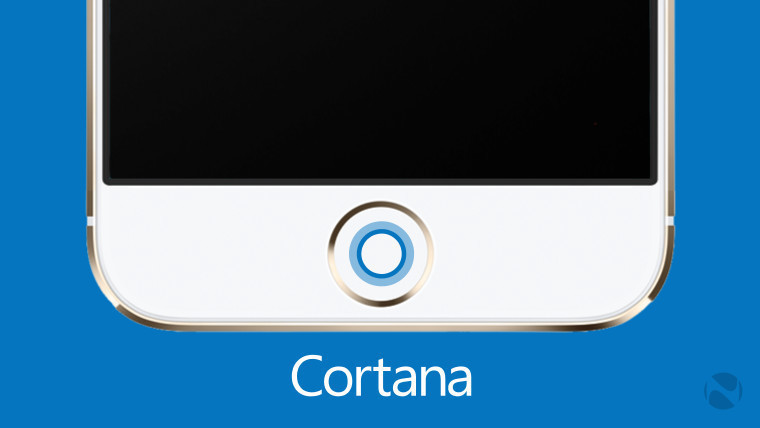 Microsoft's digital assistant, Cortana, originally debuted on Windows Phone 8.1, but has since become an integrated part of Windows 10. Back in May, Microsoft announced plans to bring Cortana to other platforms; in August, an open beta was launched on Android, and the first limited test group got access to a preview on iOS at the end of last month.
Today, Microsoft has announced a wider launch of Cortana across multiple platforms, confirming availability "on select iPhone, Android and Cyanogen OS powered devices."
Microsoft has always made it clear that Cortana will always offer the best experience on Windows devices - although much of that is less about 'Windows-first' ideology, and more about limitations in integrating the assistant with other operating systems. As Microsoft's Marcus Ash explained today:
While the Cortana app is fully-featured, there are some things Cortana can do on Windows phones that aren't currently possible with iOS or Android*. This includes toggling settings or opening apps, and the ability to invoke Cortana hands-free by saying "Hey Cortana."

[...]

* The "Hey Cortana" feature is possible in the Android app store version if the user is in the Cortana app or in the Android home screen. Missed call notifications work for Android devices with a Windows 10 PC of 1511 or above.
In September, Cyanogen CEO Kirt McMaster revealed that his company was working with Microsoft to 'deeply integrate' Cortana into Cyanogen OS, and today's announcement reveals more about this:
In addition, as a result of our close partnership with Cyanogen, we created a more integrated experience to enable Cortana's voice activation 'Hey Cortana' on Cyanogen devices so you can call on her while on any screen or when you're immersed in an app. The custom integration includes the ability to ask Cortana to toggle network modes, power down your phone, and turn on Quiet Mode amongst other features. With Quiet Mode enabled, all notifications, calls and alarms will be silenced.
Microsoft says that this is just the beginning of its efforts on that front, adding that "Cortana will be rolled out to other Cyanogen OS powered devices early next year with even greater functionality, and we look forward to doing even more together in the future."
Cortana is available now on:
iPhones in the US and China running iOS 8 or above
Android devices in the US and China running version 4.1.2
...and will be available later this month on:
the OnePlus One in the US, running the Cyanogen OS 12.1.1 OTA update
If you're able to install Cortana on one of those devices, be sure to let us know how you get on in the comments below.