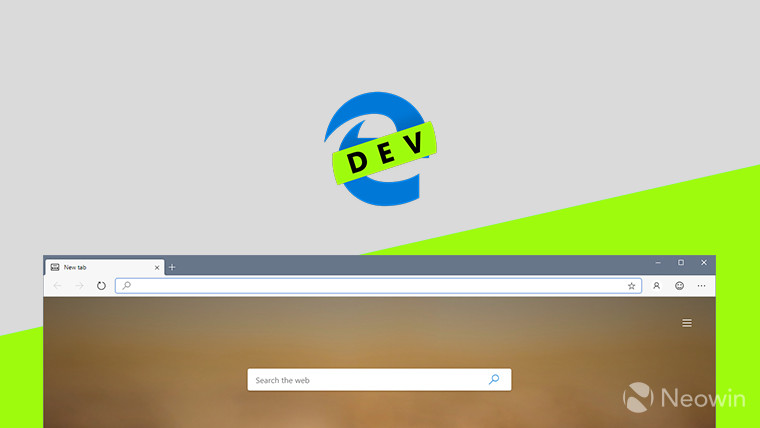 It's still early in the week, but Microsoft is already releasing its weekly Edge build to Insiders using the Dev channel of the browser. This release brings the browser up to version number 76.0.176.1, up from 76.0.172.0, and just like the last version, it focuses mostly on bug fixes.
Most notably, the latest version fixes some problems with video playback, which might have sometimes caused the entire browser window to be blank. Here's the full list:
Fixed an issue where the whole window sometimes goes blank or black when playing a video.
Fixed an issue where certain webpages hang as soon as they load.
Fixed an issue where the toggle to sync favorites is disabled even though the master sync toggle is turned on.
Fixed an issue where a "Microsoft Edge stopped working" dialog sometimes appears even though Edge is still running.
Fixed an issue where the wrong account picture is sometimes used when a user signs in with multiple accounts.
Fixed an issue where video control popups are cut off if they're near the edge of the page.
Fixed an issue where video control buttons may overlap each other on small videos.
Fixed an issue where entries on the history page get cut off when the window is at a narrow width.
Increased the height of the rows in the address bar dropdown.
Fixed an issue where the first run experience didn't render properly.
It's been quite a while since Microsoft debuted the Edge Insider program with the release of preview builds in the Canary and Dev channels, but the Beta channel has only been made available unofficially. With the second wave of fixes in this release, it could be that an official Beta release is inching closer.
Naturally, the absence of new features in the past couple of releases doesn't mean they aren't coming. Microsoft has pretty big plans for the new version of Edge, and they should be showing up over the next few weeks and months.