Microsoft's cross-platform software strategy has seen the company continue to roll out more and more of its apps to rival operating systems, in an effort to make its products as widely available as possible. Office is now available on iOS and Android, along with any number of other Microsoft products, including Xbox SmartGlass, which was updated today.
But the latest addition to the company's software line-up is destined to remain exclusive to Android. Microsoft has developed its own Android launcher software, which is now available to a limited testing group as part of a private beta.
Microsoft-News posted some screenshots from the Arrow Launcher Beta app, explaining that the company has split the launcher into three sections, which can be accessed via side-swipes on the home screen:
People, including frequent and recent contacts
Apps, which also shows frequently used and recently installed apps
Notes and reminders
These three sections can't be renamed or removed, and you can't (yet) add any more sections of your own.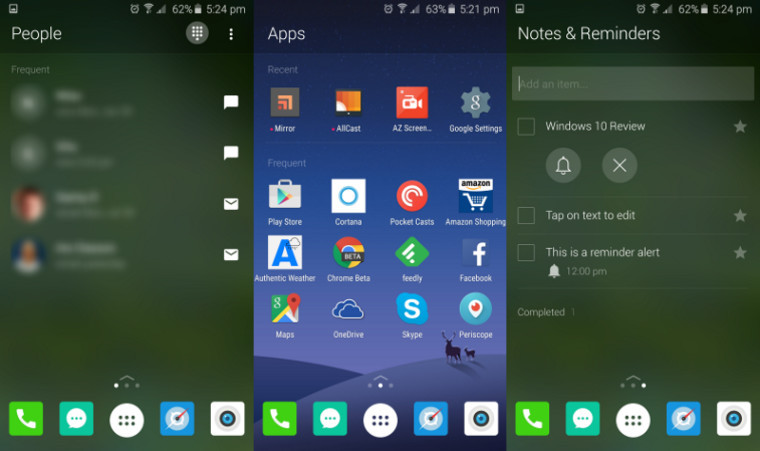 Like most other Android launchers, Arrow also includes a dock at the bottom of the display; this can be expanded into a larger tray which includes other quick-access app links, as well as Settings, Wallpaper and Feedback.
The launcher is otherwise fairly limited, particularly in terms of customization, although one nice feature is the ability to set Bing images as your wallpaper. Given that the software remains in preview, it's not surprising that its feature set is fairly basic, but we may well see its capabilities expand in future updates.
Invitations to the Arrow Launcher private beta can be requested via this Google+ page.
Source and images: Microsoft-News