Back in May, Microsoft released a 'convenience rollup' of updates for Windows 7 and Windows Server 2008 R2, and said that it would be making changes to the way that future updates would be delivered for Windows 7, 8.1, Server 2008 R2 SP1, Server 2012, and Server 2012 R2.
Now, the company has announced further details regarding its plans to switch those operating systems to a monthly cadence of cumulative updates, similar to the update model that it introduced for Windows 10.
As things currently stand, there are fundamental differences in the way Windows 10 is updated, compared with the system of individual patches that roll out to older Windows versions.
With Windows 7 and 8.1, each patch must be individually downloaded and installed, and it's common to see perhaps a dozen or more of these fixes arrive in Windows Update at a time, every few weeks. That's not so problematic for systems that are regularly updated, but if you haven't updated a PC for a while, you may end up having to download scores of these updates at a time. If you perform a clean install of the OS, you may well have to install hundreds of these individual patches to bring your system up to date.
Windows 10's cumulative update model aggregates all previous updates into a single 'newest release'. Even if a user does a fresh install of a much earlier version of Windows 10, they only need to grab the latest cumulative update to get all the patches and security fixes released up to the most recent releases. This will be the new update model for older Windows versions.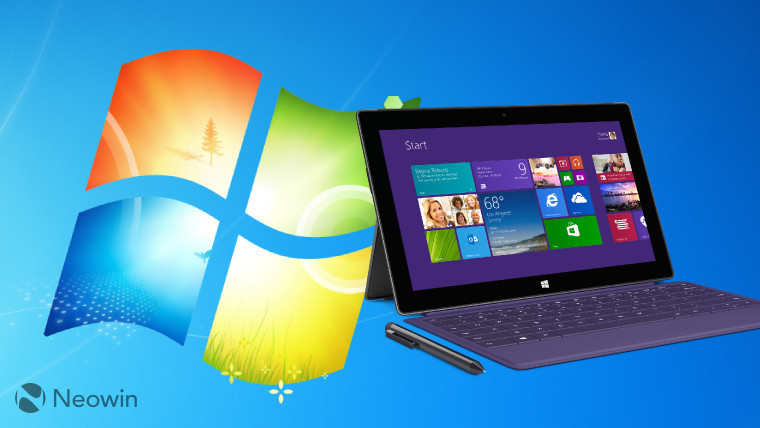 Microsoft explained:
By moving to a rollup model, we bring a more consistent and simplified servicing experience to Windows 7 SP1 and 8.1, so that all supported versions of Windows follow a similar update servicing model. The new rollup model gives you fewer updates to manage, greater predictability, and higher quality updates. The outcome increases Windows operating system reliability, by eliminating update fragmentation and providing more proactive patches for known issues. Getting and staying current will also be easier with only one rollup update required. Rollups enable you to bring your systems up to date with fewer updates, and will minimize administrative overhead to install a large number of updates.
From October 2016, Microsoft will begin the transition to Monthly Rollups for older Windows versions, with a single, unified update being delivered through Windows Update, Windows Server Update Services (WSUS), System Center Configuration Manager (SCCM), and the Microsoft Update Catalog.
Initially, the Monthly Rollups will only include updates from October 2016 (so, for example, the December 2016 update will only include patches and fixes for October, November and December). But Microsoft says that "over time, Windows will also proactively add patches to the Monthly Rollup that have been released in the past". Eventually, it adds, the goal is that the Monthly Rollup "becomes fully cumulative and you need only to install the latest single rollup to be up to date."
However, Microsoft also notes that these cumulative rollups will not include certain types of update, "such as those for Servicing Stack and Adobe Flash".
Microsoft will also be moving to a single monthly Security-only update from October. This will only be distributed via WSUS, SCCM and the Microsoft Update Catalog, but will not be available through Windows Update. The company says that it's in the process of improving the Update Catalog website, which currently requires that users access it only via Internet Explorer due to ActiveX requirements.
Once that change comes into effect, Microsoft will no longer continue to publish individual security patches, requiring that organizations apply all of the patches in its monthly Security-only update in order to keep their systems secure, rather than allowing them to pick and choose individual patches to apply.
Source: Microsoft via Mary Jo Foley (ZDNet)