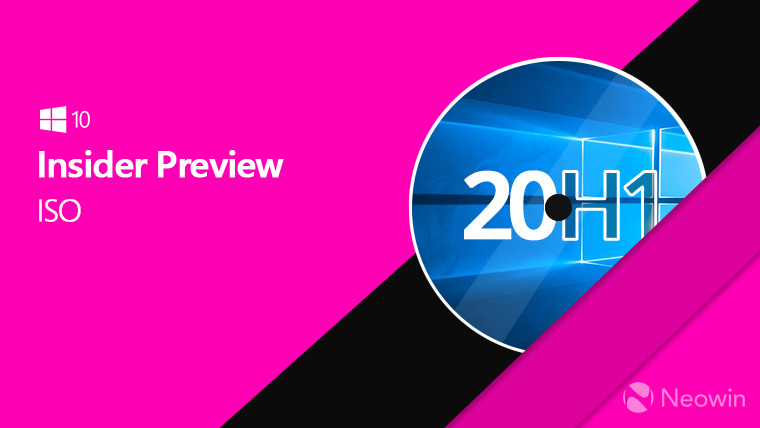 Even though the RTM build for Windows 10 20H1, or version 2004, was released back in December, it's still not going to ship until the spring. Between when that build was released and when it ships to the public, there will be several cumulative updates, with the idea that it when it's generally available, it should be as stable as a feature update that's been serviced for a few months.
If you were waiting for ISO images of the RTM build to install it, the time is now. Microsoft released ISOs of Windows 10 build 19041 on the Insider download page today. Oddly enough, it's listed as both the Fast and the Slow ring, as there still aren't any images of the current vNext builds.
Being that the version number for 20H1 ended up being 2004, it's probably safe to say that it will be generally available. When that happens, you'll be able to get the ISO using the Media Creation Tool, but until then, the Insider download page is your best bet.
If you want to download the ISO for Windows 10 build 19041, you can grab it here.