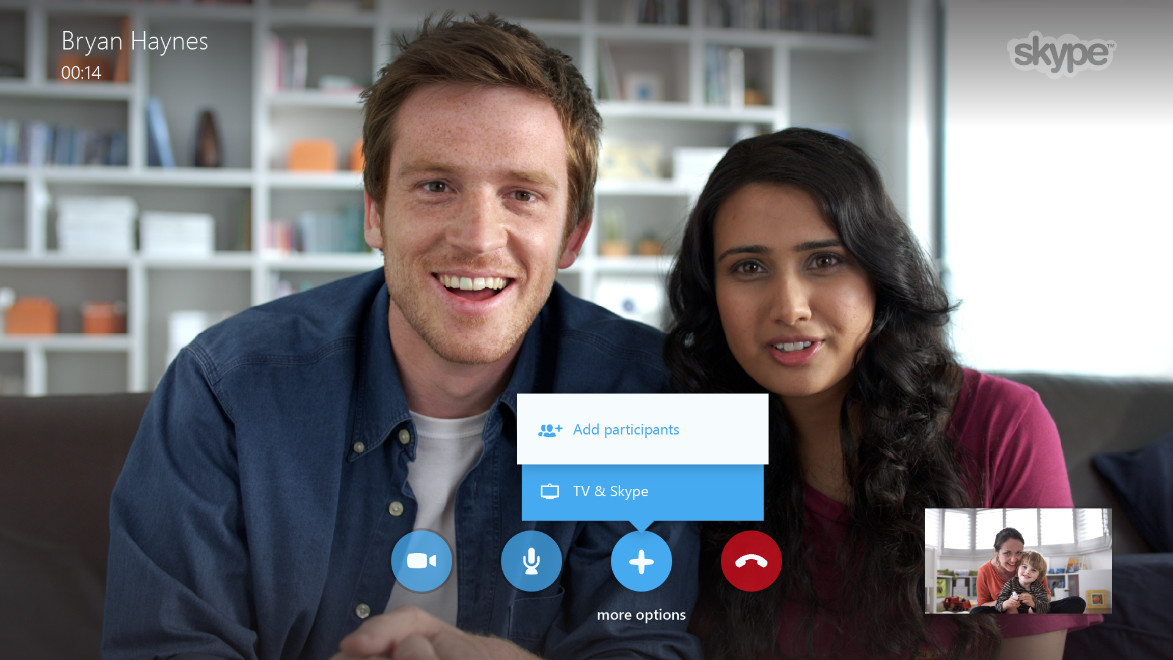 Microsoft has announced a new version of Skype for TVs, so if you happen to be the owner of a Samsung Smart TV, things just got better. The two companies have been working together to bring a better experience to the app for Samsung's HU9000 line of Ultra HD curved Smart TVs (2014), which have a built-in video camera.
The new version brings improvements to video compression and support for full HD (1080p) video calls, as long as you have an internet connection of at least 1Mbps symmetrical bandwidth. For group video calling, the team recommends at least 2Mbps download and 512Kbps upload.
Another important addition is that all 2014 models of Samsung Smart TV models with built-in cameras now have three-party free group video calling. This means you can now add a contact during a call that will appear in a split screen on your TV, as shown in the image below.
Free video group calling for Skype has been available on desktop PCs, Xbox One as of April 2014 and on Windows tablets as of July, so it's good to see that Microsoft is finally bringing this to TVs.
The new Skype 4.0 update will be rolled out with an automatic firmware update to new TVs, but if you want to do it manually you can follow these instructions:
Press the Menu button on your remote.
Select Support > Software Update.
Select Update now.
Once you finish updating, the Skype team has prepared a guide to get you started with Skype and video calls on your TV.
Source: Microsoft