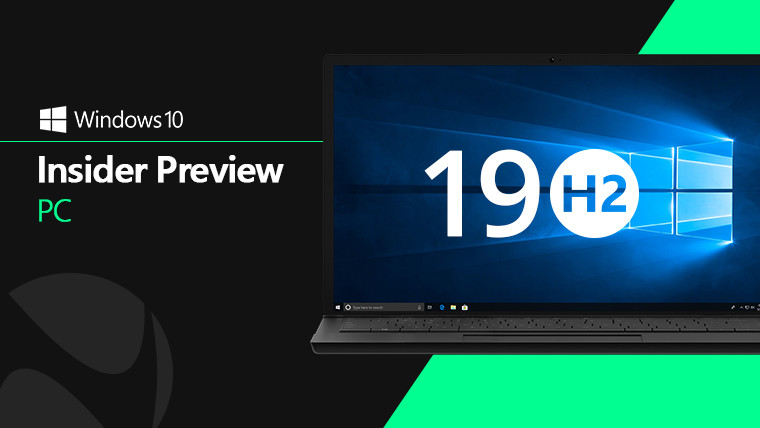 You'd be forgiven for thinking that Microsoft's Windows 10 19H2 testing is a confusing mess. Back in the old days, we had a Fast ring for weekly releases and a Slow ring for monthly releases, and they were all from the same development branch. Now, the Fast ring is for 20H1 while the Slow ring is for 19H2. Moreover, the Slow ring has been split into two paths, one with features turned on and the other with features turned off.
The company kicked it up a notch earlier this week by releasing a 19H2 build to the Release Preview ring - which is usually reserved for a build that's ready for the public - that had a higher build number than the one in the Slow ring. Just like the Slow ring, that's on two paths as well: 10% are testing the 19H2 build while the rest are testing 1903 builds in parallel.
Microsoft updated a recent blog post today, announcing that it's releasing 1903 build 18362.329 and 19H2 build 18363.329. The cumulative update contains the following fixes:
We fixed an issue where on devices with LTE capability, some SIM cards from certain carriers would not work correctly.
We fixed several issues resulting in bugchecks on some devices.
But more importantly, Senior Program Manager on the Windows Insider Program Team Brandon LeBlanc took a bit of time to try and explain exactly what's happening. Moving forward, the 1903 and 19H2 build revision numbers will remain the same, while the major build number is one apart. For the 10% that get the 19H2 build, they get an enablement package that turns on the 19H2 features.
If you're confused, that's OK. Both branches will get the same update package, but the 10% that have the enablement package will actually get the new features, and the larger build number, while the build revision number remains the same on both sides.
Remember, nothing like this has been done before by Microsoft. Feature updates have always come in the form of a big build, rather than in the form of a cumulative update. It would seem that the firm is testing out various methods before moving forward.