In a major and surprise announcement today, Microsoft revealed that it is acquiring troubled publisher Activision Blizzard in a massive deal worth $68.7 billion. Although the deal is supposed to be completed at the end of fiscal year 2023, the announcement has obviously sparked a lot of discussion surrounding its nature and its impact.
While the news is still fresh for our readers, I would like to take a look at some aspects of the potential outcome of this deal, categorized as the good, the bad, and the ugly. As usual, it is important to note that these are my own thoughts so you may not agree with some or all of it. With that out of the way, let's begin!
Xbox Game Pass (Good)
The most immediate positive impact will likely be felt by Game Pass subscribers, who currently number at over 25 million. Microsoft has already committed to bringing Activision's catalog of games to its Game Pass service in a recent announcement, saying that:
Upon close, we will offer as many Activision Blizzard games as we can within Xbox Game Pass and PC Game Pass, both new titles and games from Activision Blizzard's incredible catalog.
Based on the statement above, it's crystal clear that Activision games are definitely coming to Game Pass, and this does not only apply to upcoming titles but old ones as well. This is a major win for subscribers of the service as they will be able to play Activision games on day one. While Game Pass is obviously not free, it's arguably a better alternative to paying AAA prices of $60 or $70 in one go.
And then there's the matter of cloud gaming as well. Once again, Microsoft has explicitly noted this as a driving force behind the acquisition, saying that:
The fantastic franchises across Activision Blizzard will also accelerate our plans for Cloud Gaming, allowing more people in more places around the world to participate in the Xbox community using phones, tablets, laptops and other devices you already own.
Provided that all goes well, you'll be able to play Activision games on more platforms than before, even when you're on the go.
While all of this is good news for gamers, the realization of this potential for expansion is great for Microsoft too. The company will likely see major spikes in Game Pass subscribers as more Activision games land on its service, which will drive revenue as well. The deal is a win-win for Microsoft and Game Pass subscribers overall.
Increased potential for renewal of old IP (Good)
Perhaps an understated and potential advantage of this acquisition is also the increased chances or reigniting interest in older but beloved intellectual property (IP). While people are more familiar with recent Activision works such as Call of Duty and Overwatch, the company has been involved in game development and publishing since the 1990s.
Although Microsoft obviously hasn't confirmed any such plans yet, this deal going through in the coming months could also mean the return of older IPs owned by Activision. Provided that copyright and IP negotiations go well, who knows if we see a new entry in the Spyro, Prototype, Blur, and Guitar Hero franchises.
I know some of the aforementioned titles aren't likely considering that Microsoft has competing games in the same genre and I'm not sure if Activision still owns the IPs. But I just want to emphasize on the fact that Activision may have written off some IP a few years back and stopped development on it, but that doesn't mean that someone at Microsoft still doesn't have faith in it. Nothing can be said for sure but the possibilities are certainly exciting.
Collaboration (Good)
With this acquisition, Microsoft is also absorbing over 10,000 Activision Blizzard employees, which means that they will become a part of the company. Considering that the Redmond tech firm has over 100,000 employees with likely thousands involved in the Xbox side of things, there's huge opportunity for the two parties to be collaborating together to make better games.
With Microsoft's maturity in the Azure space, it's possible for Activision to leverage from the company's cloud expertise to offer better online experiences and perhaps even cloud-powered games. This is something that Sega is already considering so it's a no-brainer for Activision games at this point. Both companies likely use a diverse technology stack and toolset and could help each other out in more ways than one. Microsoft CEO Satya Nadella has hinted at this possibility, saying that:
Gaming is the most dynamic and exciting category in entertainment across all platforms today and will play a key role in the development of metaverse platforms. We're investing deeply in world-class content, community and the cloud to usher in a new era of gaming that puts players and creators first and makes gaming safe, inclusive and accessible to all.
Personally, I'm not a huge fan of the metaverse and have not been sold on the idea yet, but my main take from the statement above is that the two parties will be sharing knowledge and technology to hopefully create better experiences for their customers.
Uncertainty for PlayStation gamers (Bad)
Talking about to the elephant in the room, which is the uncertainty this deal means for PlayStation gamers. Frankly speaking, there is no knowing which way this could go yet. When Microsoft acquired ZeniMax Media back in September 2020, there was lots of speculation around whether this also means that new games from the publisher would be exclusive to Xbox. Microsoft later confirmed that this would be the case, leaving PlayStation gamers out in the cold.
Then there are also those pointing at Microsoft's continued support for Minecraft on PlayStation, despite the acquisition of Mojang in 2014.
All in all, the general consensus right now based on some statements by Microsoft personnel seems to be that some titles will come to PlayStation, while others won't:
All in all, the situation is very uncertain right now for PlayStation gamers. Microsoft probably didn't spend billions of dollars to continue making games for PlayStation, similar to the nature of its deal with Bethesda. While Microsoft may continue supporting existing titles and maybe even release more in the short-term, PlayStation gamers should be prepared to try out other platforms if they want to play Activision games in the future.
Potential for monopoly (Bad)
While the completion of this deal makes Microsoft the third largest company in the global gaming space in terms of revenue, behind Tencent and Sony, many think that this is paving the way for Microsoft to become a monopoly, and that is obviously not something that is desirable, regardless of the company being discussed.
These are the same concerns that were raised when Microsoft acquired a bunch of developers under the ZeniMax umbrella and these are the same concerns now that Microsoft is purchasing a trove of developers under Activision Blizzard. Although Microsoft is a long way off from becoming a monopoly in the gaming space, the potential of this happening is definitely something that needs to be discussed at some point, given how it is acquiring major game firms left and right.
Having a monopoly has tons of negative impacts including reduced competition, restricting customer sovereignty, setting up walled gardens, and more. Although we likely won't see this happening with this particular purchase, it's definitely something that regulators will be looking at considering the financial value and impact of the deal.
Workplace allegations (Ugly)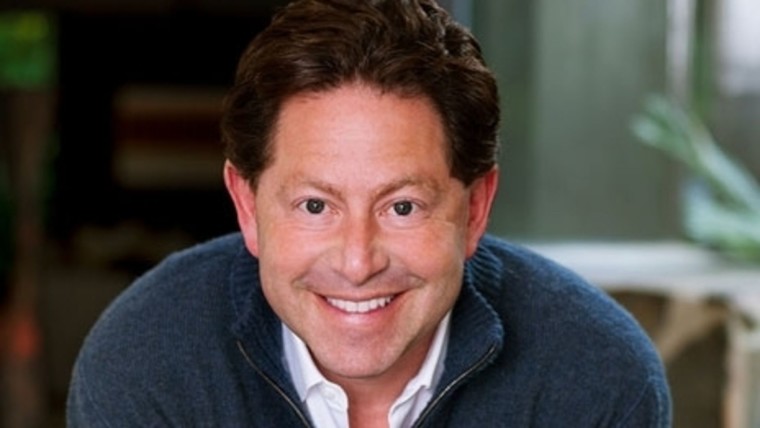 Perhaps the most problematic aspect of this deal is the active lawsuits and allegations against Activision Blizzard, all symbolized and perhaps even driven by CEO Bobby Kotick's lack of proper action. The company has has been in hot water recently due to workplace misconduct allegations, misogynist culture, and more. Multiple lawsuits have been leveled against the publisher and the most recent reports even indicate that almost 40 employees have exited the company since July 2021 and CEO Bobby Kotick's failure to take definitive action.
Until the acquisition is finalized in the next several months, Kotick will remain in charge at Activision. Considering that many consider him to be a negative influence at the company, this is not a good look for Microsoft, for now. While the Redmond tech giant has noted that Activision will report directly to Phil Spencer after the transaction is complete, the company is still keeping mum on whether Kotick will remain at the company or not. Personally, I want Kotick out as soon as possible and it would have been great to hear that he's stepping down as part of the deal, but that is unfortunately not the case.
Until Kotick remains at Activision and perhaps even after that, this dark cloud will continue to hang over Microsoft. Perhaps a silver lining in the cloud is that this acquisition will hopefully result in better workplace conditions for existing Activision employees, one thing is for certain: Microsoft will have to take care of this mess as soon as possible or be held accountable for not taking definitive action.
---
What are your takeaways from news of the deal? What are the positive and negative aspects of the transaction, according to you? Let us know in the comments section below!